Colin Murray on Fighting Talk
Colin Murray returns to Fighting Talk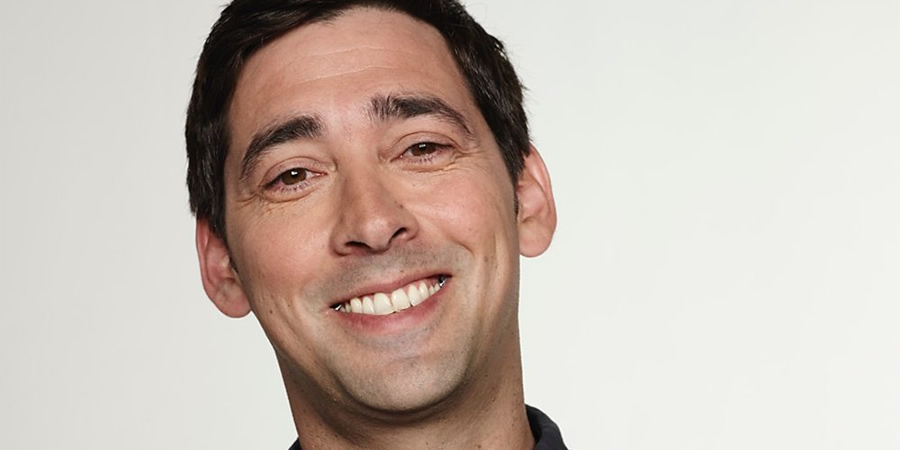 Colin Murray has been named as the new host of Fighting Talk. He returns to helm the Radio 5 Live sporting panel show after three years away.
The BBC confirms: "Colin is back in the chair of the BBC Radio 5 Live programme from Saturday September 17. He first presented the show between 2006 and 2013, playing judge and jury as panellists tried to earn points for punditry.
"Colin will once again take on hosting duties as a panel of comedians, sports stars and broadcasters offer their irreverent and, ideally, funny take on the latest sporting news and events and play games such as Defend The Indefensible and Any Other Business."
The station jokes: "On returning to the best, indeed only, sports-based panel show on UK radio, Colin can barely contain his excitement. He says: 'It'll never work...'"
Murray takes over from Josh Widdicombe and Georgie Ainslie, who announced in August they were stepping down from the show due to other commitments.
Fighting Talk's Executive Producer Gregor Cameron said: "We have loved working with Josh and Georgie over the last two years. Keeping a panel of Fighting Talk pundits in check is no easy task and they have both excelled as hosts, making a huge impact on the show in a very short space of time and putting their own individual stamps on the programme. We are incredibly grateful for all their hard work and really look forward to working with them again in the future."
Colin Murray has until recently been presenting a show on talkSPORT, however he has quit the station as it is being bought out by Rupert Murdoch's News Corporation. Writing on Twitter, Murray explained: "While there are parts of News Corp that aren't a problem, it is the inevitable future working relationship between talkSPORT and The Sun that has made my position unsustainable."
Speaking about Murray's return to the BBC, Jonathan Wall, controller of BBC Radio 5 Live, says: "Colin is pretending he is not excited, but trust me, he's thrilled to be back on Fighting Talk and I'm delighted he's back too."
Fighting Talk is on Radio 5 Live on Saturdays at 11am. Following the broadcast, it is available on BBC Radio iPlayer and as a podcast.
Share this page