Radio 2 pilot for Barbara Nice
Radio 2 pilot for Barbara Nice
---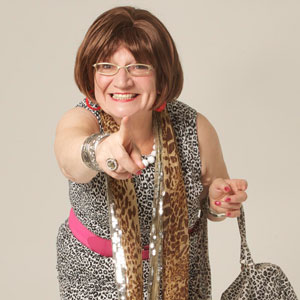 Radio 2 will pilot a new sitcom starring comedy character Barbara Nice.
Created by Phoenix Nights star Janice Connolly, Barbara Nice has lead her own shows at the Edinburgh Festival Fringe in both 2012 and 2014.
The "Stockport housewife extraordinaire" was also the subject of a TV pilot run-through, performed at this year's Salford Sitcom Showcase in May.
Now, Connolly will star with John Henshaw in a "warm hearted sitcom pilot" for a new season of Radio 2's Comedy Showcase, due to run from 16th November on the station, and available on iPlayer first, from 9th November.
The BBC explains: "Barbara is worried she and Ken are at risk of adding to the numbers of silver splitters - they have nothing in common; Ken's idea of retirement involves a marathon session of Pointless and that doesn't fit with Barbara's idea of a well spent golden age.
"When a homeless Spanish busker (David Sant) needs some help, Barbara sees it as the perfect opportunity to do some good and stir things up home ... A little more than she expected."
The pilot will be recorded at the BBC Radio Theatre on Tuesday 27th October. To apply to be in the audience see our free tickets page
The new Radio 2's Comedy Showcase season will comprise five pilots, of which three others have already been revealed: Ankle Tag, The King's Men, and The Peterford Golf Club.
Share this page