Morwenna Banks and Rebecca Front to star in Radio 4 library sitcom
Morwenna Banks and Rebecca Front to star in Radio 4 library sitcom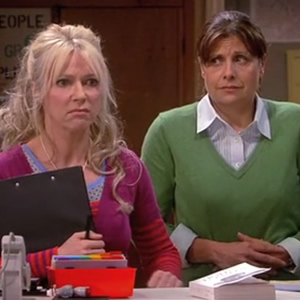 Radio 4 has given the greenlight to Shush!, a studio audience sitcom set in a library.
The show, which has been written by and stars Morwenna Banks and Rebecca Front, has been in development for nearly ten years now.
With Arthur Mathews also on the writing team, Shush! was piloted in 2006 and 2008 as a TV sitcom, with Armando Iannucci acting as producer. However, the BBC TV executives at the time passed on the format, and thus neither of the recordings have been broadcast on TV.
Talking about the new version of the show, which will be broadcast on Radio 4, the BBC says: "Shush! is a hilarious new sitcom set in, yes, a library, but no ordinary library. This is the library overseen and run by the most unlikely pairing since Mills met Boon."
Rebecca Front will play Alice, a former child prodigy who won a place at Cambridge aged nine and is scared of everything... everything that is, except libraries.
Morwenna Banks will take on the role of Snoo, a slightly confused individual with a have-a-go attitude to life, marriage, hairstyles and reality. Snoo loves books, particularly when giving their front covers a nice polish with a bit of Pledge so they scrub up lovely.
The show will also star Horrible Histories actor Ben Willbond and sitcom veteran Michael Fenton Stevens, who was most recently seen in Ballot Monkeys.
Shush! will be recorded in front of an audience in London this July. To apply to be in the audience see our free tickets page
The series is being produced by Pozzitive, the production company that has previously created a number of other hit audience sitcoms for Radio 4, most notably Cabin Pressure.
Shush! will be broadcast on Radio 4 at a later date.
Footage from the TV pilot is available to watch on Vimeo
Share this page