Radio 4 is bringing back Dead Ringers
Radio 4 is bringing back Dead Ringers
---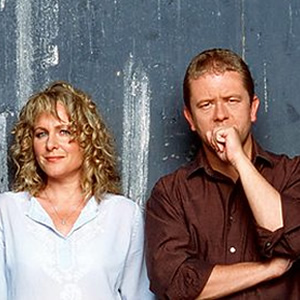 Radio 4 is bringing back its hit impressions show Dead Ringers after a break of 7 years.
Created by writer and producer Bill Dare, the comedy was on Radio 4 for 11 series between 2000 and 2007, with a high-rated television version also running concurrently on BBC Two between 2002 and 2007. The series starred Jon Culshaw, Jan Ravens, Phil Cornwell, Kevin Connelly and Mark Perry.
A new six-part series will start on Radio 4 on Wednesday 30th July, featuring Culshaw and Ravens (pictured) alongside Lewis Macleod, Debra Stephenson and Duncan Wisbey.
Bill Dare, talking to British Comedy Guide, confirmed: "Yes, Dead Ringers is coming back quietly over the summer."
Speaking about why the show has been scheduled in a 'quiet news' month, he explained: "That was the only slot available. It's on a Wednesday, but we're hoping that it will one day return to its rightful place on Friday nights. There won't be masses of political news around, but then Dead Ringers wasn't a very political show."
Since 2008, Dare has been writing and producing another Radio 4 impressions show, The Secret World, which - unlike Dead Ringers - is recorded in a studio rather than in front of a live audience. The show has become a big success too, and won Gold at the Radio Academy Awards in May.
The return of Dead Ringers means that The Secret World will be paused. Dare tells us: "The Secret World has been put on hold for a bit partly because I don't think I could write/produce both impressions shows. For that reason I decided to bring the cast of The Secret World into Dead Ringers - it's a kind of hybrid cast of the two shows - all but Jan were also in The Secret World."
Dare, who wrote The Secret World with Julian Dutton and Duncan Wisbey, is returning to more of a Producer-only role for Dead Ringers. "I think it works better with me as Producer, but couldn't help writing a character for the deep-voiced Jamaican Radio 4 announcer Neil Nunes, whose deep tones drive women wild, so much so that he needs to hire Matthew Parris as his bodyguard."
The new series of Dead Ringers will feature a script team made up of experienced writers as well as new talent. Bill Dare tells us: "It's exciting to be working with a big bunch of newer writers and also the old guard: Tom Jamieson, Nev Fountain, Laurence Howarth. I am working with eight writers I've never worked with before.
"Dead Ringers has been described a cross between Private Eye and the Beano and the thing I most like is that much of the show's raw material comes from Radio 4 itself, which is my medium of choice. I have a love/hate relationship with it, which is probably the best position for a parodist to be in. I don't think it's possible to parody something you don't know and love."
The writing team are currently discussing potential sketches, with one idea explained as follows: "With the East End being so middle class these days, there are going to be new Mitchells on EastEnders - who else but David and Victoria Mitchell?"
Bill Dare also jokingly adds: "Nigel Farage will make his first appearance on the show. Well, he's in every other show on the BBC, so we couldn't very well leave him out: it's BBC policy to have him on every show."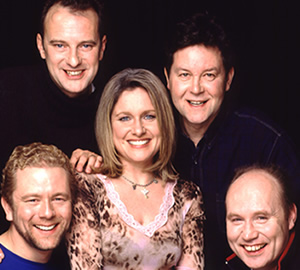 Whilst Dead Ringers is set to return to Radio 4, it seems unlikely the TV format (pictured) will return, because the production team are clearly more fans of the radio medium. Dare tells BCG: "I loved doing the radio series, but in some ways I regarded the TV series as a chore. The pace of the radio show is amazing. We can write half of it on a Monday, record on a Tuesday, and it transmits on a Wednesday. We don't have to cut anything because it's too expensive, and we can take a punt on material we're not sure about because it costs nothing to record an extra sketch."
Tickets to the Tuesday night recordings are expected to be announced shortly via bbc.co.uk/tickets. Dare explains how useful it is to record the show in front of an audience: "We record the show on a Tuesday evening and if the audience doesn't laugh, the sketch doesn't make the Wednesday transmission. I regard the audience as the show's editor-in-chief."
Dead Ringers returns on Wednesday 30th July.
Below is a clip from the TV series featuring Tony Blair and Hitler in the same bunker:
Old episodes of Dead Ringers are currently being repeated on BBC Radio 4 Extra. They can be listened to anytime via BBC iPlayer
Share this page