Radio 4 launches Comedy Advent Calendar for Christmas
Radio 4 launches Comedy Advent Calendar for Christmas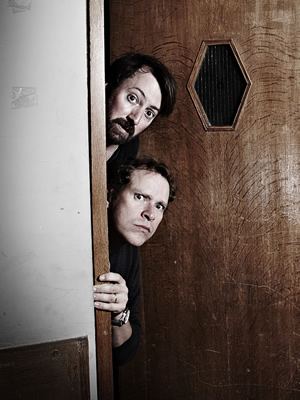 The BBC has announced a festive programming idea titled The Radio 4 Comedy Advent Calendar.
In the run-up to Christmas, the scheme will see comedians popping up on the speech network's flagship programmes.
The BBC explains: "Every day in December some of the nation's favourite stars, including Mitchell & Webb, Sue Perkins, Lenny Henry, Sandi Toksvig, Marcus Brigstocke and Johnny Vegas will appear in some of our flagship programmes such as Today and Woman's Hour.
"Listeners will be able to hear the selection box of stories, sketches, songs, poems, memories, fantasies and factual pieces inspired by the time of year on-air, online and in their inbox. Every day it will be a surprise who turns up in your inbox, but it is guaranteed to be a festive treat."
An omnibus of the programming will also be played on Christmas morning from 8am till 9am.
Radio 4 has also announced a Christmas edition of the panel game Just A Minute. Hosted as always by Nicholas Parsons, the festive special will feature Pam Ayres, Stephen Mangan, Gyles Brandreth and Paul Merton being challenged to talk on Christmas themed subjects without hesitation, deviation or repetition.
The episode is due to be broadcast on Monday 23rd December. The BBC teases: "Find out how Gyles Brandreth fills a stocking and what Pam Ayres's tips for avoiding arguments at Christmas are. Whilst Paul Merton pulls a Christmas cracker and Stephen Mangan chooses some Christmas presents."
Additionally, there will be two episodes of the interview show Desert Island Discs themed around entertainers. Miranda Hart will join presenter Kirsty Young on Sunday 22nd December, whilst presenters Ant & Dec will appear on the show on Sunday 29th December.
The BBC says: "Miranda Hart will be returning to BBC Radio 4, where it all began for the star in 2007 with Miranda Hart's House Party."
Ant & Dec will be the first double-act to appear on Desert Island Discs since 1987. The BBC explains: "The final castaways of 2013 will be the kings of prime time TV, Ant & Dec, who will follow in the footsteps of legendry duos Morecombe & Wise, Bob Monkhouse & Denis Goodwin and Peter Brough & Archie Andrews - all of whom have appeared as pairs on the show."
Gwyneth Williams, Controller of Radio 4 and 4 Extra, says: "While the festive season invites us to indulge in rich food and drink, I know that Radio 4 listeners will also welcome the chance to indulge their minds. So I hope they will join Radio 4 for a delicious array of programmes over the Christmas period."
Many comedy fans will also be waiting to hear David Mitchell & Robert Webb return for a new sketch series on Radio 4, their first in four years. The new series of That Mitchell & Webb Sound will begin on Tuesday 26th November. Below is an audio preview clip in which Thomas Hardy experiments with some adventurous punctuation.
Share this page