Radio 4 orders Andrew Maxwell series
Radio 4 orders Andrew Maxwell series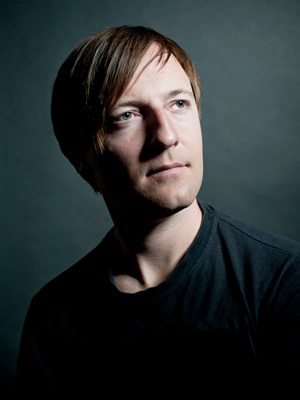 Radio 4 has commissioned a four-part stand-up series from Andrew Maxwell.
The comedian, who regularly appears on various TV and radio stand-up and panel shows, will record Andrew Maxwell's Public Enemies this autumn.
The BBC explains the series as follows: "In this series of one-off stand-up shows, Andrew Maxwell uses his trademark intelligence and political incisiveness to dig behind the clichés and assumptions about four 'slow news' bugbears that are vilified and consumed with equal vigour in British society."
The episodes will focus on the food industry, the internet, the drugs trade and nationalists.
The food episode will ask "given that food is essential to survival, shouldn't we be clearer about what it is we want from the industry that provides it?"; whilst the write-up for the internet episode says "Whether it's online pornography twisting our children's minds or GCHQ reading our emails, it seems only right to have a healthy distrust of the internet. But surely there's no such thing as the internet - there are men, and women, and LOLcats."
The comedian will look "at the facts behind both the illegal and legal drugs" in the third episode; whilst the fourth and final episode to be recorded will explore the reasons for joining nationalist organisations "and the logical outcomes of their policies."
The episodes will be recorded in London during September and October. To apply to be in the audience see our free tickets page. The BBC is particularly looking for people from the industries that will be discussed to apply so they can offer their own perspectives when asked by the host.
Maxwell has previously presented shows including Conspiracy Road Trip, a 2012 BBC Three series which took conspiracy theorists on road trips in an effort to tackle the truth about their beliefs. As he explained in a BCG interview in December, he and the group were held at gunpoint whilst visiting Area 51.
Tickets have also been released for Tom Wrigglesworth's Hang Ups, a Radio 4 stand-up show starring "comedy consumer crusader" Tom Wrigglesworth. The series follows on from Tom Wrigglesworth's Open Letters, in which the stand-up comedian focused on topics such as Parking Enforcement, Bankers and Compensation Culture. The format of the new show will be based around "listening in to Tom's telephone calls home to his parents".
In the below video from Dave's One Night Stand, Andrew Maxwell discusses the Royal Family:
Share this page