Radio 4 orders 3rd series of Sketchorama
Radio 4 orders 3rd series of Sketchorama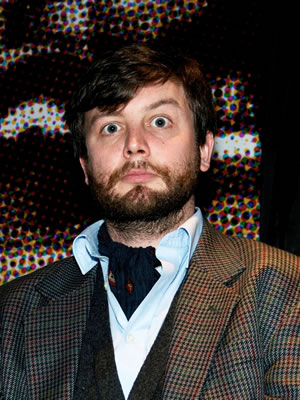 BBC Radio 4 has announced it has ordered a third series of the sketch group showcase format Sketchorama.
The programme has run for two series on the station to date, showcasing more than 20 live sketch acts with the aim of "bringing established groups and hidden gems from the circuit to the Radio 4, 6.30pm comedy slot".
The third series, which will be hosted by Thom Tuck (pictured) from sketch group The Penny Dreadfuls, will be recorded and broadcast in 2014.
Producer Gus Beattie from production company The Comedy Unit says: "The live sketch scene is booming, with over 100 sketch acts performing at this year's Fringe, so we're looking forward to presenting more exciting sketch talent to the Radio 4 audience."
Radio 4 commissioner Caroline Raphael adds: "Live sketch comedy is as strong as ever and Radio 4 is delighted to welcome back Sketchorama which brings the most interesting and cleverest sketch performers and writers to the home of radio comedy."
The line-up for the next series, which will again feature new acts not previously heard on the radio alongside more established groups, will be announced next year. The series is also expected to feature the reunion of a now-disbanded sketch act.
The last series of Sketchorama pulled off the coup of reuniting 1990s Scottish sketch show stars Absolutely for a one-off performance as part of the final episode. Following the success of the broadcast Radio 4 has now scheduled a full length half-hour special featuring Absolutely's sketches from the recording. The episode will be broadcast this Wednesday (7th August 2013).
Below is footage from the Absolutely recording:
Share this page