New Rita Rudner sitcom coming to Radio 4
New Rita Rudner sitcom coming to Radio 4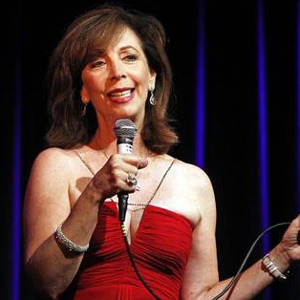 American stand-up comic Rita Rudner is to return to British airwaves with her own series for the first time in almost 23 years.
The acclaimed Floridian stand-up comedian shot to fame on both sides of the Atlantic during the late 1980s, making a particular impression on talk shows such as Wogan on BBC1.
Together with husband Martin Bergman, an English theatre producer, she was previously awarded her own BBC2 series in 1990. Running for six episodes during the Autumn of that year, the self-titled Rita Rudner saw Rudner and Bergman write and star in a mix of stand-up and sketches.
The series was packed with guest stars, including Jennifer Saunders, Stephen Fry, Morwenna Banks and Jonathan Ross.
Now Rudner and Bergman are to play themselves in a new Radio 4 sitcom. The Rita Rudner Show will see the pair returning to the UK, hoping to renew Rita's career as a stand-up comic "with chaotic results".
"As she tries to reignite her British career, things go from bad to worse," producers say. "Rita's joined by a group of colleagues who try to make her return as successful as possible. Not helped by her inept management, her eccentric hotel owner and her bizarre Cockney comedy opening act - her visit doesn't go to plan!"
Alongside the couple appearing as themselves, Phyllida Law will play hotel proprietress Mrs Harrison, with Michael Fenton Stevens, Mike Wilmot and Vivienne Avramoff filling other roles in the series.
The first episode of The Rita Rudner Show will begin at 11:30am on Monday 1st April 2013 on Radio 4. The series is expected to be four episodes in length.
Here's a clip of Rita Rudner's stand-up.
Share this page