As Love In Recovery returns to Radio 4 for a third series, we chat to Rebecca Front to find out more.
Hi Rebecca. For those that haven't heard it before, could you could explain what Love In Recovery is about?
Love In Recovery is a brilliant comedy drama set in a weekly AA meeting. Each week, the motley crew of regulars - John Hannah, Paul Kaye, Johnny Vegas, Sue Johnston and me - get together and pour their hearts out to each other.
I play Fiona, a high-flying, hard-bitten business woman who's struggling to come to terms with the effect alcohol has had on her life.
It's very funny and also heartbreaking, and Pete Jackson's writing is a dream to perform.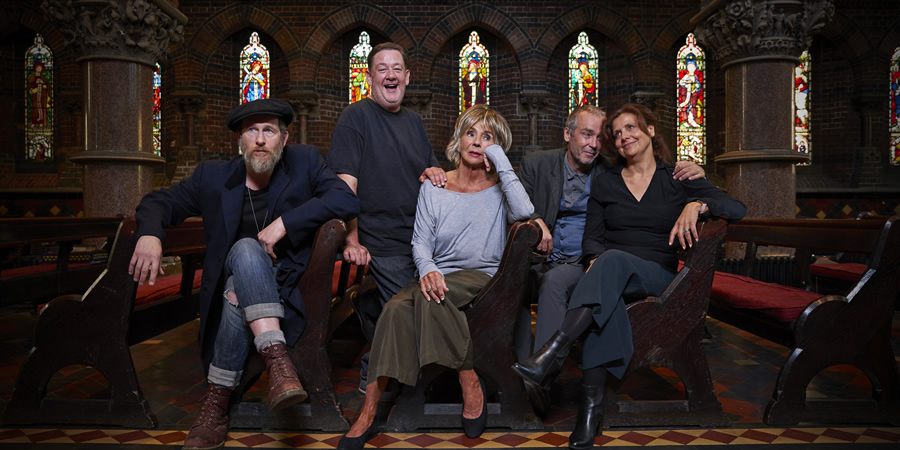 It's been lovely hearing the group slowly become sort-of begrudging friends of each other since they met...
They are totally bonded now as a group, for good and ill. Like all great sitcoms, the central characters have become a kind of dysfunctional family, and that has opened up so many possibilities for Pete's scripts.
We've been really invested in Fiona's story. She seems to be heading for a better place - do you think she'll ever be fully recovered?
Fiona's biggest enemy is herself, and she's never going to find happy endings easily. But yes, there are many good things in her life now. The question is, can she handle that?
Love In Recovery is recorded on location. What's that like?
I think it adds to the intensity of the piece. We genuinely lose ourselves in the storytelling because it's so claustrophobic - in a good way!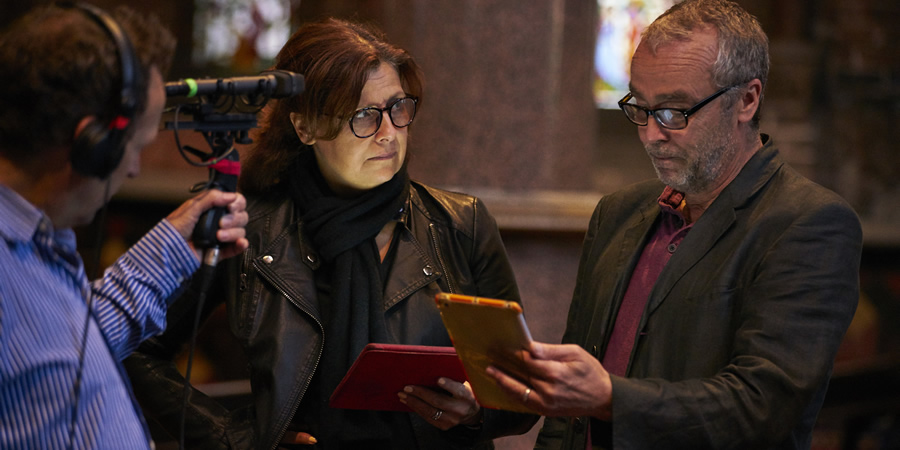 Presumably, as a group of actors, you know each other fairly well now, having recorded quite a lot together? Did Johnny Vegas, who joins this series, fit in OK?
Oh, completely.
I think we were all a bit heartbroken that Eddie [Eddie Marsan, who played Andy in the first two series] couldn't join us this year, but I'd worked with Johnny before and I knew he'd fit right in. He's made the part his own.
Fab. Over Christmas you starred in Lena Marsh, Live And Shticking! (which is now on BBC Sounds), written by your brother. She sounds like a great character to play?
Jeremy and I have been working on Lena's character for around 20 years. We did a previous programme about her, and we just couldn't shake the idea she needed a bigger audience!
She's so much fun to play, and Jeremy's script was a dream to do. Plus we had amazing guest stars like Sharon D Clarke, Michael Ball and my old colleague from Lewis, Kevin Whately.
You have also played larger than life characters in Incredible Women. Do you have a particular favourite?
My favourite Incredible Woman has to be Eleanor Fane-Gore, children's author and closet Nazi. There were scenes in that programme where Jeremy and I laughed ourselves silly, particularly the roadkill lunch where Eleanor exhorts Jeremy to suck the meat of a hare's ears.
What's on your work schedule for 2019, Rebecca?
I'm about to work with Armando Iannucci again on the pilot for his sci-fi comedy, Avenue 5. I love working with him and his glorious team, so I'm very, very excited about that.
I've also got a pilot in development, and one or two other things.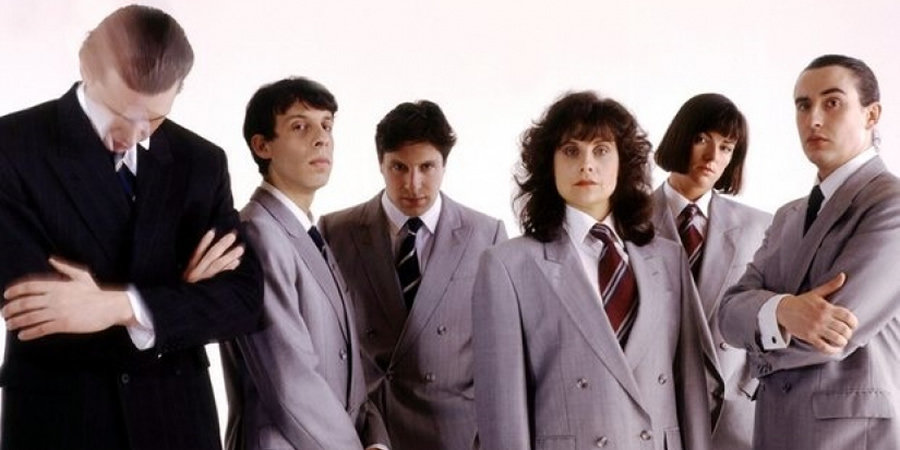 In January, it'll be 25 years since The Day Today was broadcast. Some of today's news programmes look almost as crazy as what was on that show?!
Tell me about it! It really hasn't dated at all. Scary, when you think about it.
Of course Alan Partridge lives on, but do you think you Chris, Steve, Doon, Patrick and David might reunite one day, to do something else together, or reprise one of the shows?
Aaaah, or rather A-ha!... I'd love to work with any or all of them again. Where do I sign?