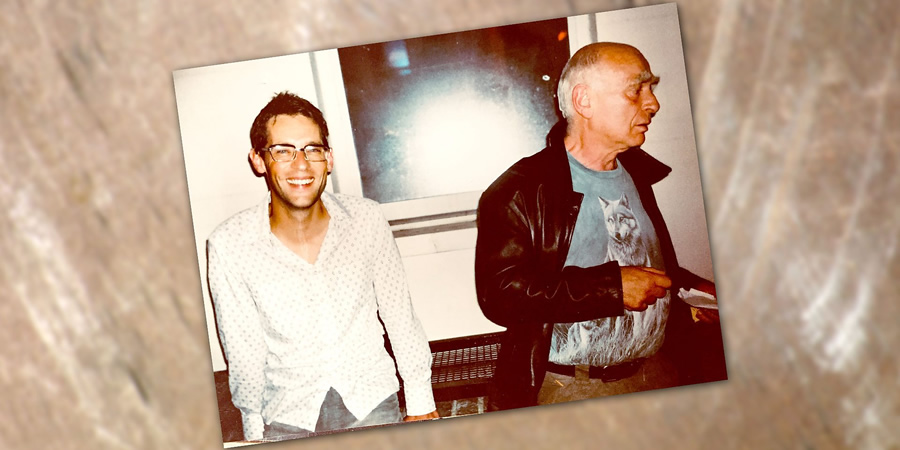 Genre

Documentary

Broadcast

Channel

Episodes

1

Producer
Act louder! Act better!
When Ken Campbell died in 2008, the world lost a madcap genius with a singular approach to acting and directing, partly summed up by his own maxim - 'Is it heroic?'.
2018 marks the 10th anniversary of Campbell's death, but his influence lives on through the acting talent he inspired, such as Jim Broadbent - 'I realised that life would be divided into before Illuminatus and after Illuiminatus"; Sylvester McCoy, whose ferret/ trouser antics have gone into the Guinness Book of Records, and Toby Jones, who regarded Ken's one man show Pigspurt as the show he had been waiting for all his life.
Ken changed lives and careers, including presenter David Bramwell - who tracked him down for help with a one man show that needed to be shaken up.
So what were Ken's specific techniques when it came to directing, and why did 'the most audacious talent in British theatre' finally retreat with his dogs and parrot to an isolated house in Epping Forest?
Bramwell, a fervent but late convert to Cambellism, meets the Campbell Clan - his daughter Daisy and granddaughter Dixie, who have both inherited the brilliant storytelling skills, and Prunella Gee, (Ken's ex-wife), and with them he delves into the unopened archive of Ken - a lifetime's worth of monologues, scripts and recordings.
Bramwell gets taught how to 'Ken', in a class run by Jeremy Stockwell, who regularly organises 'Do you Ken?' workshops for actors, and hears of underwater shows, tie acting and 53 hour improvathons from Oliver Senton.
There are also tales of tantrums, hilarity, eccentricity and brilliance, that those who came under his directoral command will never forget, summed up by the maxim "I will give you impossible things to do, and then shout at you when you can't do them." According to one fellow actor, 'he came out of the womb certain about everything.'
Ken's own influences were many, director Lindsay Anderson, The Bishop of Colchester, and Warren Mitchell, who he performed alongside for many years in In Sickness And In Health.
Funny, sweet, weird and inspiring, we hear from those closest to him, and those who wanted to be like him. Oh, and there is a wonderful rendition by Daisy in Pidgin English.
This is an episode of Radio 3's long-running documentary series Sunday Feature.
Production company

Laugh track

None
Broadcast details
First broadcast

Sunday 9th September 2018 on BBC Radio 3 at 6:45pm

Episode length

45 minutes