Comedian and doctor Ed Patrick has a new comedy show coming up on Radio 2 this weekend. It's called Infectious Personalities. It was named before current news events told hold of the nation, and thankfully offers some light relief around the topics of health and the NHS. The host explains more here...
Hi Ed. How long have you been a doctor? And a comedian?
2013 was the official year I got handed the stethoscope. For comedy, I was dabbling while at university and sporadically doing shows, but 2016 was the first year I made a consistent start.
Tell us about your new Radio 2 show.
Infectious Personalities is the radio adaptation of the Comedians' Surgery show/podcast (available on all good podcast apps).
I interview guests, who open up about their health stories and experiences, along with some exciting features and games. It really is a show where you can learn whilst laughing.
On Comedians' Surgery, what was the best tale you were told?
James Acaster was on the very first episode, and I've never forgotten his description of having to have an intimate exam with a chaperone. It's certainly worth a listen.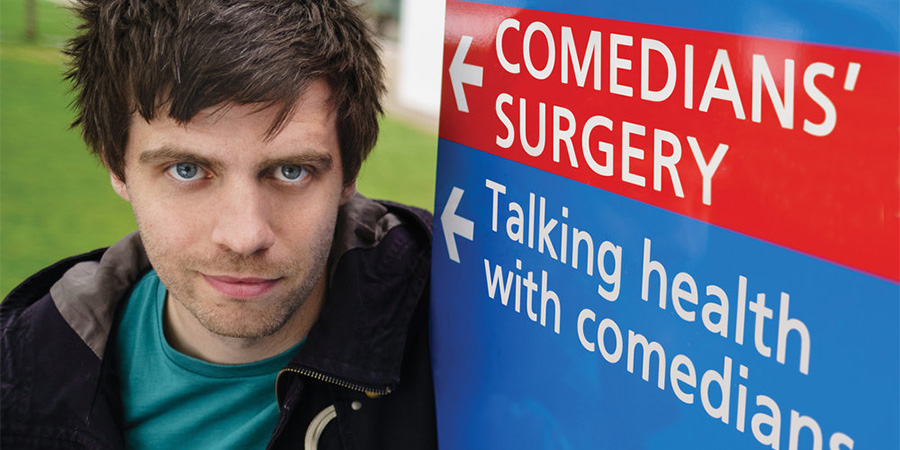 Charlie Brooker and Sindu Vee are the guests on this pilot episode of Infectious Personalities. They had some issues to talk about?
They certainly did. Sindhu spoke about hypochondria and an experience with a fibroid named '[Fibey]', whilst Charlie explored his emetophobia (fear of vomiting) and cellulitis. If all that sounds too technical, you'll have to listen to the show to find out more.
From your point of view, is the NHS in as dire state as the newspapers are making out?
The NHS is under pressure in many ways. Staff shortages are still an issue and coronavirus will add to the squeeze on resources, so we'll need people to use A&E sensibly. The shining light is an incredible, dedicated workforce whose care goes beyond what should be expected.
If you were put in charge of the NHS, what is the first thing you'd change?... without increasing the budget.
Free coffee. It's the lifeblood of me and most anaesthetists.
In your show, you ask Charlie Brooker to predict what medicine might be like in the future. Do you have any thoughts yourself?
Technology will bring some really exciting things, and we may move to more digital based systems. Hopefully this doesn't mean robots doing everything while seeing a human doctor becomes the premium.
Have you ever thought about writing a comical book about your experiences in the NHS? Adam Kay's bank balance didn't mind him doing that.
I would love to. My bank balance is frankly screaming at me and my girlfriend has expensive plans.
Fingers crossed for a series of Infectious Personalities! Who would your dream guests be?
I'd love to have Stephen Fry as a guest one day. Emilia Clarke would be fantastic too. Also having some comics/actors from the USA, such as Will Smith or Tom Hanks would be incredible.