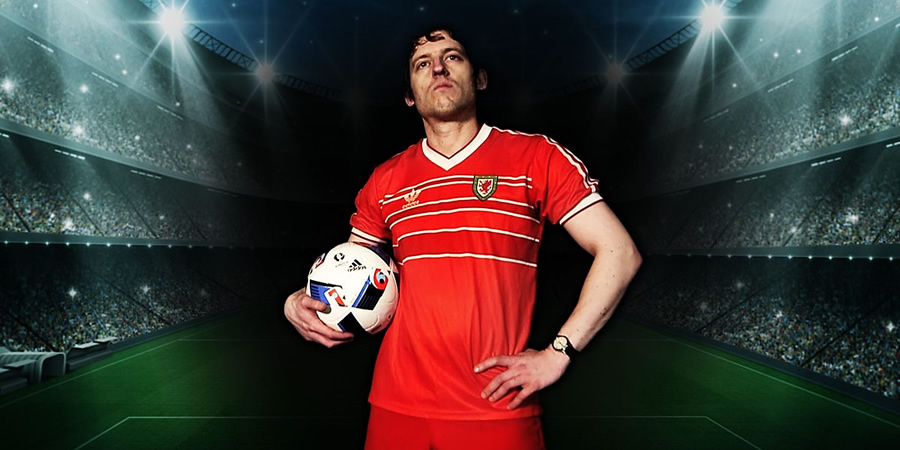 Genre

Comedy

Broadcast

Channel

Episodes

Star

Writer

Producer
When out in Cyprus last year for one of Wales's qualifying matches, a tweet that Elis sent in reply to an interview request went viral. With typically tongue-in-cheek humour, Elis states: "The BBC saw this and, in their wisdom, thought 'we want a piece of him'."
Elis In Euroland sees Elis travel to France to follow the Welsh national team on their journey, and offers a fans' eye view of Euro 2016 as it unfolds.
Ian Richardson, producer of Elis In Euroland, comments: "This is a landmark moment for the country and we want to follow the team's journey through the tournament in a fun and engaging way through the eyes of a real fan."
Elis adds: "Euro 2016 is as much a venture into the unknown for fans as it is for the players. I'm more nervous though, because I'm older than them so have wanted it for longer!"
In one of the videos to accompany the series, Elis hails Gareth Bale as Wales's best ever footballer, ahead of many other great players over the years. "The only other Welsh footballer arguably on a par with Gareth is John Charles," says Elis in a light-hearted player profile recorded for Elis In Euroland. He heaps praise on Welsh stars from previous years, such as Ian Rush, Mark Hughes and Ryan Giggs, but jokes that Bale is different because he's excelling at a time "where absolutely no defenders smoke".
Production company
Broadcast details
First broadcast

Friday 10th June 2016 on BBC Radio Wales at 6:30pm

Last new broadcast

Friday 1st July 2016 on BBC Radio Wales at 6:30pm

Length of episodes

30 minutes

Last repeat

Saturday 2nd July 2016 at 1:05pm