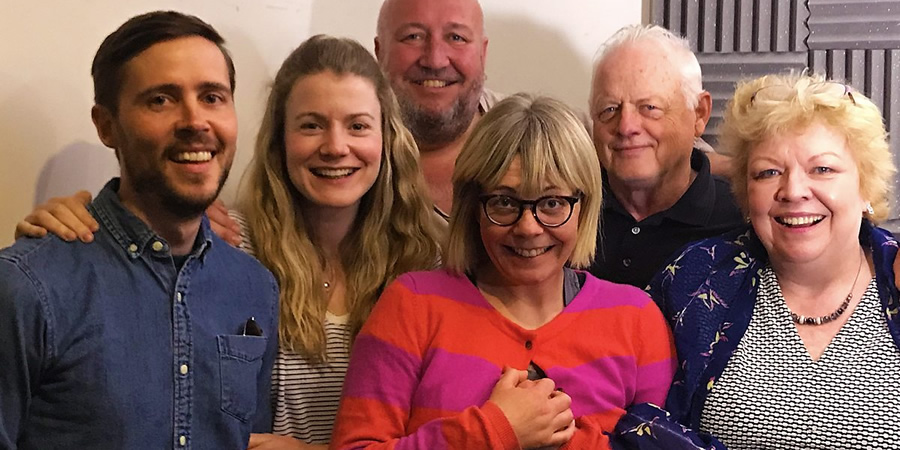 Genre

Sitcom

Broadcast

Channel

Episodes

1

Starring

Robert Pugh, Steve Speirs, Gareth Pierce, Di Botcher, Nicola Reynolds, Talitha Wing and Karen Paullada

Writer

Producer
Specially commissioned sitcom for Radio Wales' NHS@70.
Bob Jones, a working-class baby-boomer; Steve Evans, the self-proclaimed "biggest name in the South Wales carpet scene"; and Sam Jones, a recently-graduated millennial, are killing time on a hospital ward in South Wales.
Bob is on a quest to buy his favourite biscuits for afternoon tea with Betty, whilst trying to play down the fact that everyone else is sure it's a date. Trouble is - the biscuits keep selling out and, if Steve is to believed, something criminal is going on in the next ward.
Meantime, Sam is looking forward to his girlfriend coming to visit, until Steve puts doubt in his head that, despite being bed-bound, he should be doing more to impress her.
Will Bob get his biscuits? Will Sam get his hair gel? Will Steve crack the case? And will Kelly the nurse be able to control her cats...?
Production company

Laugh track

None
Broadcast details
First broadcast

Monday 2nd July 2018 on BBC Radio Wales at 6:30pm

Episode length

30 minutes

Last repeat

Saturday 7th July 2018 at 1:30pm