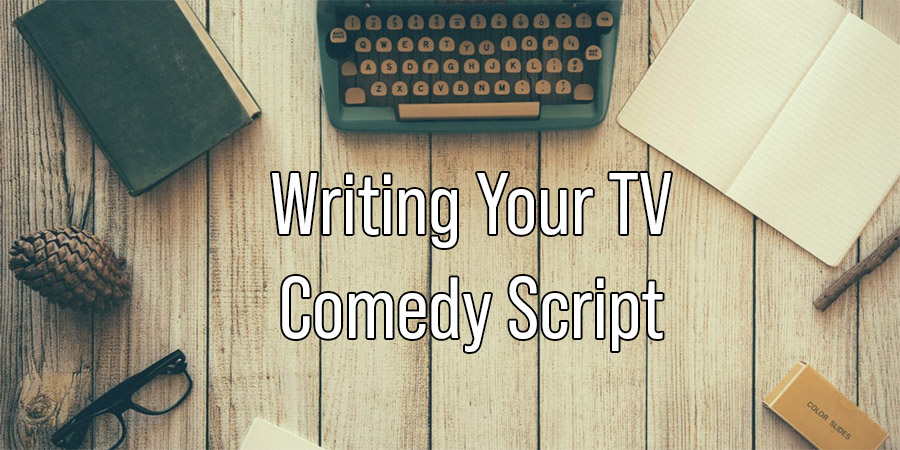 Next sessions 7pm-9pm UK time
8th November - 6th December 2022 (5 x Tuesday sessions)

Weekly live Zoom sessions led by Chris Head with a friendly group, featuring TV comedy clips that are analysed and discussed with comprehensive notes from each session, catch up videos of the classes and written feedback on your developing work each week.

"This course gave me all the support I needed to develop my characters and scenes into a first draft pilot. Approaching the three-act structure gradually over a few weeks was really helpful - it helped me to iron out any problems with Act 1 before thinking about Act 2 and so-on. The group feedback was very constructive and it really helped to get a general consensus of what went well and where I could improve. By the end of the course I had a completed script and plenty of notes to guide my next draft. My group found the course so useful that we talked Chris into setting up a follow on course!" CR
On this course, you'll produce a 30 minute television script (and radio can be accommodated if that's what you're working on). You will be taken through a structured approach to producing your script and will be given deadlines to complete each phase of the work. And across the course we'll analyse the opening episodes of a range of different shows in a range of styles to uncover all the writing insights you'll need to complete your script.
You can:
- complete a pilot script you have already been working on.
- or write a brand new episode of that same show.
- or write a script for a brand new show.
Whatever you decide to do, the course provides a supportive group and deadlines with feedback and coaching from Chris to get the job done over 5 weeks. (Alternatively you will have everything you need to complete the script in the weeks after the course).
You can join this course without doing any previous courses with me but you will need to come in with a clear idea and characters to work with. If you have an idea that needs development, or want to do a deep dive into writing techniques and tools, I recommend you complete Sitcom/ Comedy Drama Essential Writing Tools before doing this course. (And you can also do the 'Tools' course as a follow up to this one - and several people have done them that way round). Any queries please ask: chris@chrishead.com
"I came to Chris's course knowing how to write but never having written comedy. I've been stretched, challenged and had crushing moments of self-doubt but his sitcom writing courses have been the highlight of my year. The courses are well-structured, clear and packed full of useful tips and Chris provides insightful feedback on weekly homework assignments which helped me progress. Looking forward to more!" KP
More info below...