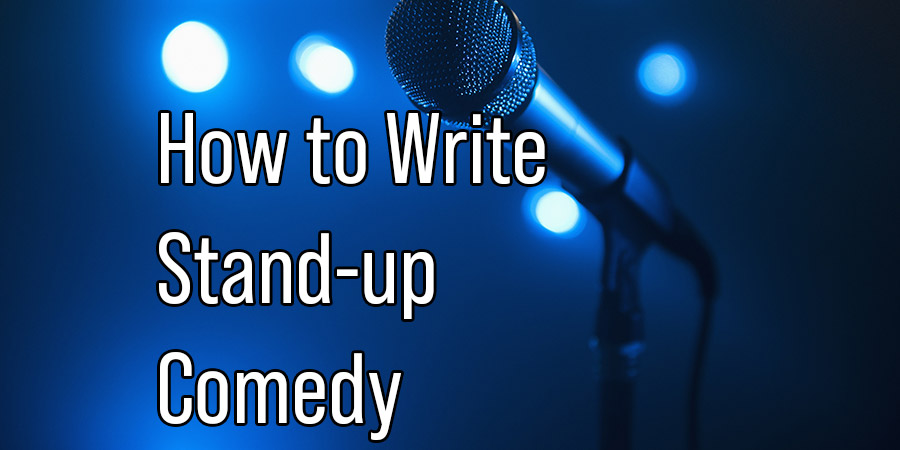 Watch this video to see how the courses work!
"Before the first session I was anxious, before the second I was excited, and by the third it was the highlight of my week! Trying out a different technique each week is really helpful and Chris' feedback is very constructive – over the weeks you'll get a good idea of where your strengths lie and how you can improve. I can't wait to start the follow-up course!" CR
This course is for both newcomers and gigging comics. For new comedians it will give you lots of different techniques and approaches for writing stand-up and you'll generate lots of material. For more experienced comics it will sharpen your skills, expand your toolkit and show you new approaches to creating material - plus everyone of whatever level will leave with lots of new material!
On the course, we'll explore how the writing of stand-up comedy is inseparable from the performance of it and how to write for live performance. There are also many ways of 'writing' stand-up from typing up a script to bullet-point summaries to voice-notes to writing on stage and all of these approaches will be embraced.
Each week there'll be a two hour online class via Zoom - the video of which is shared the following day. In these weekly Zoom sessions we watch, analyse and discuss a wide range of stand-up comedy performances to uncover techniques and approaches to writing stand-up. Stand-ups discussed and analysed include Kevin Hart, Daniel Kitson, Aisling Bea, Jerry Seinfeld, Kevin Bridges, Maria Bamford, Richard Pryor, Chris Rock, Milton Jones, Trevor Noah, Jena Friedman, Adele Cliff, Rob Newman, Mark Thomas and more. This is a springboard to you writing your own brand new material. Each week you upload a video of yourself performing your new material (or you can submit a script - but I encourage you to share a video as so much of the effect of the material is in how you perform it).
The classes also feature creative exercises which enable you to create first draft (and sometimes even more fully formed) new material in the sessions. As the course progresses we'll explore: Stand-up performance/ Act-outs/ Story-telling/ One-liners/ Misdirection/ One-liners/ Topical material and more. Each week there will be a topic you will explore in your writing. Where it's not a topic you would usually write about, it stretches your creativity and potentially opens up new areas to explore.
These more spontaenous live online performances in the sessions are complemented with you videoing yourself delivering 3 mins of new stand-up after each session that you share with the group. A Trello board accompanies the course with background information and resources and this is where you share your videos. An online conversation soon builds up amongst the group and Chris, responding to your work with appreciation, ideas and suggestions, supporting and inspiring each other.
With a home taped performance video, we'll explore how to make this playful and conversational - and if possible you can also post video of stage performances too. Even done without an audience, committing the material to video and receiving detailed feedback can be a very useful step before putting it on stage.
Suitable for both beginners and gigging comics, you'll complete the course with new material and many new tools, technique and perspectives on writing stand-up.
"Chris has an encyclopaedic knowledge of stand-up and is really passionate about sharing it. The lessons and activities are well thought through and well structured. Chris has a very engaging style which encourages every participant to progress. The online format works extremely well for this topic as most of the learning comes from analysing and discussing video performances of established comedians. The weekly video assignment helps practice and crystallise the learning points. Overall a very enjoyable experience." UB
No dates are currently booking.
Sold out? No suitable dates? Sign up to get updates from Chris Head. Notify me
More information on the course
Here are the topics covered across the five weeks.
Week 1
STORYTELLING 1 & META COMEDY
Creating material around reminiscences and how a meta running commentary can be part of the comedy. We'll take school days as a topic (and the techniques can apply to any topic), as wel look at story-telling, crowd work and will explore the stand-up style of writing and performing.
Including clips from Daniel Kitson, Sarah Millican and Kevin Hart
Week 2
ONE-LINERS, ROUTINES AND MISDIRECTION
We'll look at the differences between 'one-liners' and 'routines' and how they can work together, and how misdirection can function in both. Topics we'll explore are dating, health and exercise and again the techniques can be applied to any other topic too.
Including clips from Emo Philips, Jo Brand, Aisling Bea and Richard Pryor
Week 3
STORY-TELLING
This week we'll explore story-telling more closely and will work on act-outs. We'll also look at the difference between stories and routines, and how they can work together. We'll be creating material around travelling, journeys and holidays to explore the techniques.
Including clips from Gina Yashere, Kevin Bridges and Jerry Seinfeld.
Week 4
ONE-LINERS:- GAGS & TOPICAL MATERIAL 1
Writing one-liner jokes and topical gags and material using the 'afterthoughts' approach. We also look at creating topical material in the same way and explore how you can use a 'big/small' approach to topical material.
Including clips from Jimmy Fallon, Gali Kroup, Mark Thomas and Rob Newman.
Week 5
ONE-LINERS 2: PLUS TOPICAL & HISTORICAL MATERIAL
We complete our one-liner work this week using the 'beforethoughts' approach. We finish our topical material by looking at linking stories. Plus from topical to historical - we look at creating material based on people and events from history.
IIncluding clips from Trevor Noah, Jena Friedman. Adele Cliff, James Acaster and Eddie Izzard.
---
This course is run by Chris Head.