What is Pitch Centre?
Pitch Centre aims to connect you to producers.
TV and radio production companies can't accept unsolicited scripts, because opening the doors results in their inboxes overflowing in a disorganised fashion. However, they're still keen to find the next great thing - and this directory of projects and ideas is the answer they've been looking for! They can browse in their own time, and use search filters to find the right project for them.
As a BCG Pro member, you can submit your ideas and material to Pitch Centre now. There's no limit to how many projects you can add.
How it works
Register your project(s) in the Pitch Centre system: add scripts, videos, treatments, and whatever else helps explain your idea.
Your project is logged, fully registered to you, and tracked within our system.
Invited producers are able to securely log in and view the ideas registered in the Pitch Centre system, plus all documentation you've chosen to share with them.
If your idea piques their interest, they can get in touch with you directly.
It's safe!
You can withdraw or amend your pitch(es) at any time.
Submission does not imply any obligation or contract, either with BCG Pro or any producer: you retain full ownership of your format.
Your project does not appear in public. Only reputable producers and production companies will be approved by BCG Pro for access to Pitch Centre.
The producers given access will have a record of seeking new talent and collaborating with them - there's no risk of idea theft.
Ready to begin?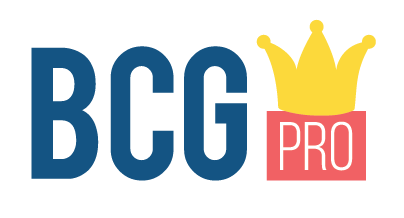 You need to be a BCG Pro subscriber to enter projects into Pitch Centre. If you are already a subscriber, please sign in now to access the project form. If you're not a subscriber, why not sign up now? BCG Pro offers tools, insights and more to help you create comedy.