BCG Pro Talent Awards Writing 2021 winners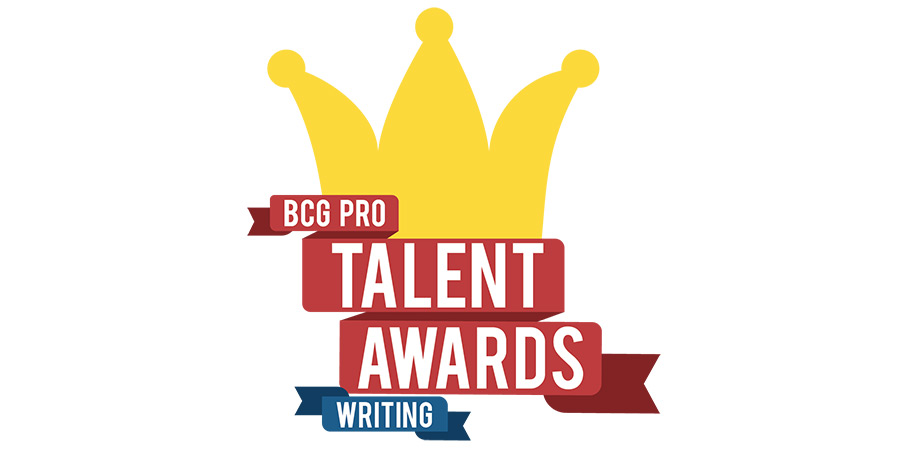 The winners of the 2021 BCG Pro Talent Awards for Writing have been revealed.
The contest aims to locate up-and-coming comedy writing talent, with 2021's challenge seeing entrants tasked to write two sketches: one set in a hotel room, and the other themed around a romantic relationship.
A panel of expert industry judges selected Nathan Cowley as the overall winner.
Alex Buchanan, Haydn Jenkins, Lorelei Mathias, and writing partnership Trevor Rudge & Simon Paul Miller were named runners-up.
Meanwhile in the Starter category, Tashi Radha was selected as the winner, with Karl Beecher picked as runner-up.
Entries were judged by TV producer Caroline Norris, comedy writer and script editor Gemma Arrowsmith, and audio producer and comedy writer Giles Gear.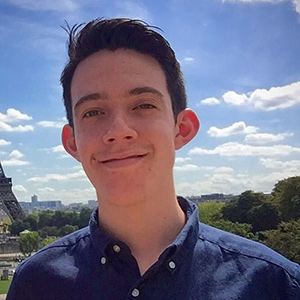 Nathan Cowley (pictured) is a 25 year-old comedy writer from Birmingham. Speaking about coming out top, he says: "I'm so thrilled to win this brilliant competition! I'd like to dedicate this award to Calibri Font Size 12 for its continued support."
Starter winner Tashi Radha says: "'Wow! I am very grateful for this award, it has given me more confidence in my writing and made me feel braver. It is an honour and a privilege to have had my sketches selected by judges whose work I respect and admire. Thank you to BCG Pro for creating this opportunity for new writers and thank you to my friends for their support."
Alex Buchanan comments: "I'm really excited to be one of this year's finalists. Having people who know what they are talking about when it comes to comedy tell you your stuff is funny is a huge confidence booster. Definitely balances going out of the work GBBO sweepstake this week."
Haydn Jenkins says: "I'm thrilled to have been selected, and really looking forward to hearing the sketch recorded by BCG."
Lorelei Mathias, who previously won the Starter category in the 2020 BCG Pro Production Awards, notes: "Thank you, BCG Pro & the judges! What a lovely surprise to be picked - especially for one of my most surreal skits. 'Really Specific Fetishes' is (hopefully) a celebration of sex positivity. They say about fetish that if you can imagine it, it exists! So this sketch is about pushing that idea into absurdity. Not to kink-shame but I'm not sure [the lead character's] fetish would quite fit in the PornHub drop-down menu..."
Trevor Rudge & Simon Paul Miller say: "We are absolutely thrilled to have made the top 5 sketches this year, especially considering the quality of the judging panel. As writers, we always find it wonderful that others find our work funny, and worthy enough to turn into a performance."
Karl Beecher concludes: "I'm so pleased, honoured and just generally well-chuffed to make it this far. It feels particularly gratifying to be recognised by BCG, who have done so much to support British comedy over the years. Thank you!"
One sketch from each of the shortlisted writers will now be produced in professional audio format with a team of actors. The winners will also receive mentoring opportunities.
The BCG Pro Talent Awards comprise of three different skills-based competitions: Writing, Performance and Production. All will return in 2022. Find out more
Share this page