Writers Guild gender report
Only 11% of British TV sitcom is written predominantly by women
A report from the The Writers' Guild Of Great Britain reveals that TV sitcom is dominated by male writers
The analysis reveals that only 11% of British sitcoms are written predominantly by women
To try and address the issue, the Writers' Guild has launched a campaign called Equality Writes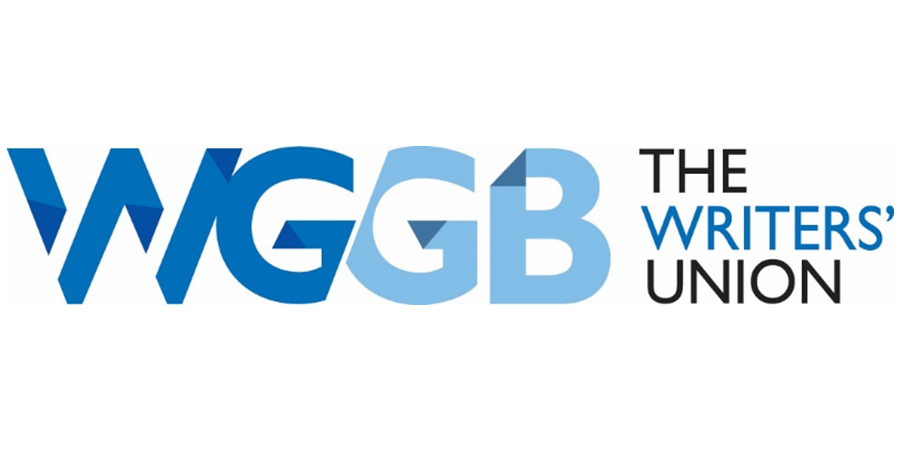 The Writers' Guide Of Great Britain has published a large report today revealing the extent of inequality for female screenwriters in UK film and television.
Amongst the findings is that only 11% of British sitcoms are written predominantly by women. The report - which analysed credit data from 2001 to 2016 - concluded 5% of shows featured a 50/50 split in terms of gender, meaning 84% of the TV situation comedy made in the UK is dominated by men.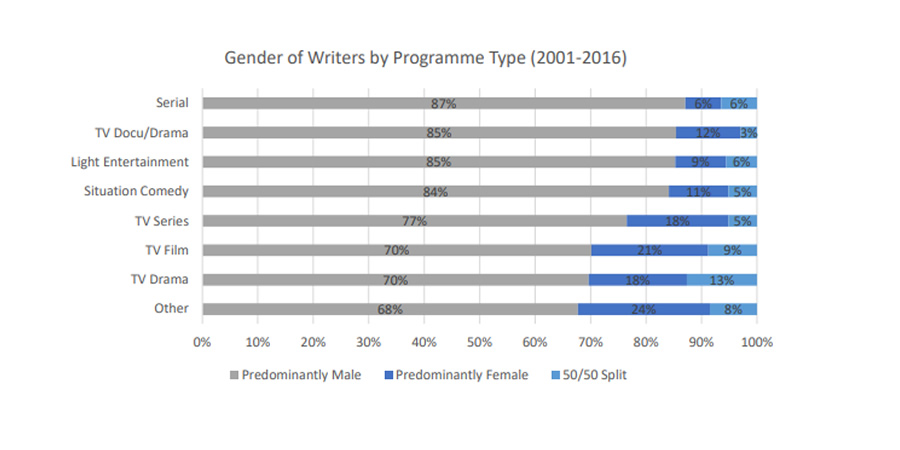 Overall, the report, which is titled Gender Inequality And Screenwriters, concluded that over the last decade just 11% of all UK feature films and 28% of all TV episodes were written predominantly by female writers, with a further 9% on evenly split teams.
64,673 programmes were examined, using data from the Authors' Licensing and Collecting Society (ALCS).
The report also noted that not only was their a disparity in terms of the gender balance but there is "notable differences in the genres, budgets, size and prestige of films and programmes depending on writer gender, as well as the average number of films and episodes written by female writers, when compared to their male counterparts."
The report quotes anonymised responses from writers to a survey issued. One said: "I'm a female comedy writer and while radio comedies such as panel shows employ plenty of women writers, the credits on comparable TV shows are nearly entirely dominated by men. More often than not, they are written by a team of all male writers. It's around the general shape of your career as a woman in TV. I had a certain amount of momentum, then took a step sideways into radio and youth theatre when my son was younger. [It] felt like I was written off in a way that is not the same for male peers."
The writer added: "Women [are] far less likely to be given second chances. If you struggle with a script (which everyone does from time to time) women are 'not up to it', men are 'talented, but it wasn't the right project for them'. This is still true. Despite having more broadcast hours/ experience than other writers (male), [I was] described as inexperienced and considered a 'risk' for a new project so not employed. Sacked from shows at early drafts for "not being up to scratch", but male counterparts (again with less experience) continuing on. Female writers given less "chances to fail" and left in position of insecurity, constantly feeling need to prove themselves."
The document also reported: "A female writer-performer who had a 15 min pilot was told it was either her pilot or another female comedy pilot that would go to series because the BBC couldn't commission two female led comedy series. (Mitchell & Webb and Armstrong & Miller were on at the same time, notice.) "
The authors of the analysis wrote: "This is not a snapshot. The report, commissioned by WGGB and funded by ALCS, encompasses a whole decade and shines a light on two industries in which bias and systemic problems are creating what the authors describe as a 'self-sustaining loop' of inequality."
The WGGB is now launching a campaign titled Equality Writes which is calling for programme-level TV equality monitoring data to be released, and public funders to pledge a 50/50 split between male and female-written films by 2020.
Writers' Guild TV chair Emma Reeves says: "This report confirms that the many great female writers currently working in British TV and film face glass ceilings and systemic bias. Women are under-represented in high-profile genres and ghettoised in lower-paid and less prestigious areas. The situation has barely improved in the last decade. Action must be taken."
QI host Sandi Toksvig says: "There is no shortage of talented women writers in the UK, and therefore no excuse that so few of them are getting commissions in film and TV. WGGB's Equality Writes campaign is a vital one, and one that I - as a member - wholeheartedly support."
The full 177 page report, and various other resources, can be accessed via writersguild.org.uk/equalitywrites
Share this page