David Nobbs writing contest
David Nobbs Memorial Trust launches 2018 writing competition
The entry window is now open for The David Nobbs Memorial Trust 2018 comedy writing contest
The first prize of £500. Entrants must be able to provide a broadcast credit to be able to take part
The deadline to enter is Sunday April 8th 2018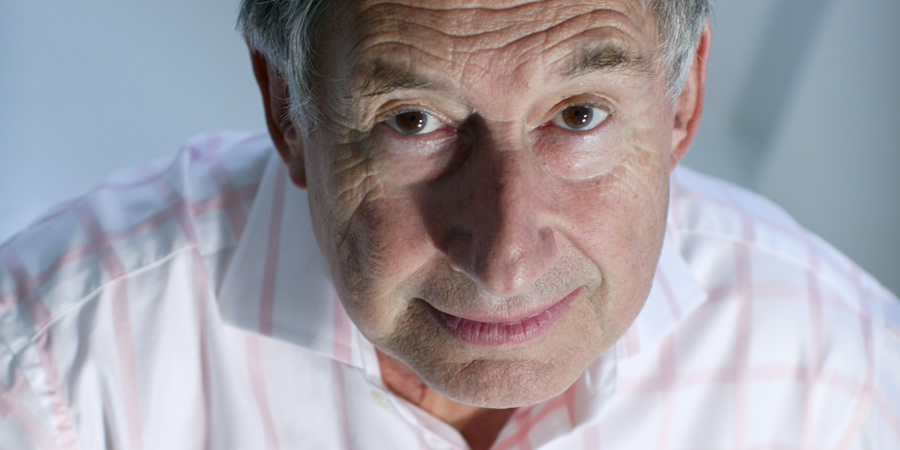 The David Nobbs Memorial Trust has launched its second annual comedy writing competition.
The first prize of £500, as well as any runner-up prizes, will be awarded after judges turn their critical eye on entries, which can be submitted from today.
The David Nobbs Memorial Trust was established in 2016 by comedy producers and performers "who knew and loved" David Nobbs, the author and sitcom writer who died in 2015. The trust was set up with the blessings of the Reggie Perrin creator's family, with the aim of honouring his memory by supporting new comedy writing in the UK.
The contest is aimed at those early in their writing career - but it is not totally 'open door'. Entrants must be able to provide a broadcast credit for their written material - for example a Newsjack credit - and accompany their entry with a 500-word Statement of Intent, describing their writing career goals.
The winner will be announced at the Craft of Comedy conference in Llandudno on 16th June. The £500 prize aims to help buy the winner 'time to write'.
Last year's winner, Sean Fee, says: "The David Nobbs Trust really helped me take writing more seriously. It's about giving writers some time and invaluable encouragement to break into the industry. I used the money to apply for different writing competitions, take some time off work to focus on different projects and far too many cups of coffee."
2017 runners up, Anna Emerson and Lizzie Bates, add: "The funding we won as finalists in the David Nobbs Memorial Trust Competition has helped cover travel costs so we can be back in the same room at least some of the time. It's enabled us to come up with ideas together, hone final drafts while squeezed around the same screen, and travel to meetings with producers. Essentially, it's helped keep our writing partnership going - and we feel enormously lucky and grateful."
Trust chair, journalist Mary O'Hara says: "Getting a foothold as a writer be it in sketch, book writing or sitcom can be tough so we are trying to help those starting out. We are really excited to be running our second competition in David's name and will award a modest bursary that could help winners set aside some precious hours for writing. We already know from the huge number of entries to the inaugural competition that there is a rich pool of talent that could benefit in some way from our help."
This year, Lucy Lumsden, owner of Yellow Door Productions and formerly head of comedy commissioning at both Sky and the BBC, will chair the final judging team. She will be joined by Anil Gupta, the multi-award winning producer of TV comedy including the ground-breaking Goodness Gracious Me and a third judge, still to be announced.
The Trust is supported by two of the late writer's friends, Barry Cryer, and Michael Palin, who say: "I knew David Nobbs from the very earliest days - when we were both struggling comedy writers. Throughout my subsequent career David was extraordinarily helpful and supportive. I'm delighted, through his name, to continue his help and support for new writing talent."
Nobbs' widow and Honorary President of the Trust, Susan Nobbs, comments: "I know that awarding a bursary to new writers, as a support at the beginning of their chosen career would have definitely appealed to David."
The closing date for submissions is 23:59 on Sunday April 8th 2018.
Full details for the competition can be found at DavidNobbsMemorialTrust.org.uk
Share this page