Gold 2017 cracker gags contest
Gold opens entries for 2017 Christmas Cracker joke competition
TV channel Gold has opened entries for its annual contest to find the best new Christmas cracker jokes
To enter an original joke, you should tweet it with the hashtag #GoldCrackers - full entry details below
The deadline to enter is 11.59pm on Sunday 29th October 2017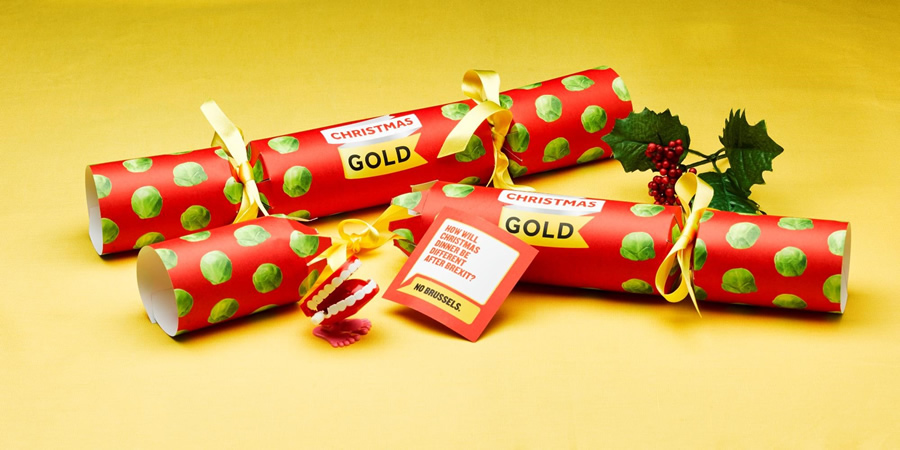 TV channel Gold has opened its annual competition to find the best witty modern Christmas cracker jokes.
The top prize for the 2017 contest is £1,500 in holiday vouchers plus a bespoke set of Christmas crackers featuring your winning joke. Nine runners-up will also be selected, who will receive the crackers and a festive hamper.
2017 will be the fifth year of the contest. Last year's winning one-liner was political pun "How will Christmas dinner be different after Brexit? No Brussels", whilst 2015's top spot was also taken by a political gag: "Why does Ed Milliband like advent calendars? He gets to open the door to number 10."
It should be noted that the jokes don't have to be political though. Last year's runners-up included "How do you recognise a Christmas tree from BHS? All the branches have gone."
UKTV says: "For a fifth year, TV channel Gold is launching a competition encouraging the nation to get creative with a Christmas twist on the events of the past year, from pop culture and politics to sports and celebrities, with the aim of getting the country in the festive spirit for the holiday season!
"Britons will pull an astounding 300 million crackers on Christmas Day and Gold's mission is to keep the laughs fresh with new topical, seasonal gags."
The competition is open to UK residents aged 18 and over, and the deadline to enter is 11.59pm on Sunday 29th October 2017.
How to Enter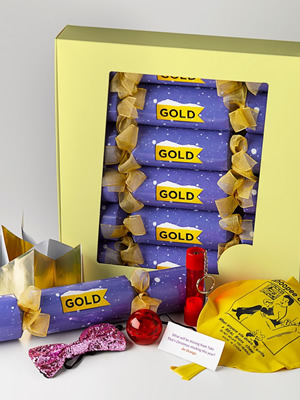 Gold is looking for modern festive jokes that put a comedy twist on the news agenda or pop culture phenomenon across the past year. Multiple entries are allowed. Your joke(s) must be original content and suitable for a family audience (e.g. no swear words). Your gags will need to be no more than 140 characters so they can be submitted via Twitter.
Once you have compiled a joke...
- Tweet your Christmas-themed joke via your personal Twitter account including the hashtag #GoldCrackers
- Follow @GoldChannel so you can be notified by DM if you win (you don't need to include @GoldChannel in your entry tweet though).
The full terms and conditions can be found via gold.uktv.co.uk
The best jokes will be shortlisted by a comedy panel led by Bruce Dessau, comedy critic for the Evening Standard and editor of comedy website beyondthejoke.co.uk, and then put to an anonymous public vote, with the winning jokes being announced in December.
Bruce Dessau says: "2017 will go down as one of the most eventful periods in modern history - and while there are serious events going on, we can usually find something to smile about! Whether it is tittering at the new Great British Bake Off line-up or giggling at Theresa May's gaffes, there is plenty out there to inspire this nation of jokers. I'm looking forward to seeing what comic gems Gold's Christmas Crackers competition will come up with this year - just make sure to fit it into a tweet, make sure it is clean and of course, make us laugh!"
Steve North, General Manager of Gold, adds: "2017 has certainly been a rollercoaster of a year, from politics to pop culture phenomena - we're looking forward to seeing what topics the nation will choose as inspiration for their jokes to give us all a giggle this Christmas!"
Share this page