UKTV, in association with Comedy 50:50, is launching a new initiative to expand its original comedy output. The competition, which will be open exclusively to female writers, will look for ideas that can appeal to audiences on either Gold or Dave.
The organisers have stated that 10 treatments will be commissioned. Three will progress to full scripts, with the hope that at least one idea will receive a full series commission. A treatment template will be provided for successful applicants.
Comedy 50:50, which describes itself as "trying to address the gender imbalance in comedy", explains: "Pitches for Dave should be based on characters navigating the chaos, fun and messiness of life in their 20s. Scripts should aim for shared viewing with a mixed-gender cast that can be female led, and ideally low in concept.
"Shows on Gold need to have multi-generational, mixed-gender appeal for family viewing audiences, and tonally are similar to BBC Two and Channel 4. The average viewing age is 40 - 50 and whilst the character spread can be multi-generational, the heart of the piece will probably not be through the POV of the older characters."
This is not the first time UKTV has ventured into the arena of original sitcoms. In 2015, Gold announced sitcoms including Bull, starring Robert Lindsay, and Henry IX, by Dick Clement and Ian La Frenais, would air on the channel, and has since broadcast shows such as The Rebel, The Cockfields and Sandylands. Meanwhile Dave has found success with its ongoing commitment to Red Dwarf, including The Promised Land special that aired last year, and has also aired sitcoms such as Porters, Sliced and Zapped.
UKTV and Comedy 50:50 emphasise the opportunity will be open to all female writers, regardless of experience.
Initial submissions are requested for top line ideas, no longer than two paragraphs, along with a five-page writing sample to comedy5050@comedy5050.com
Submissions are requested now with a deadline set at midnight on Friday 26th February.
Pete Thornton from UKTV says: "We are firm admirers and supporters of the work that the team at Comedy 50:50 have put in already in their drive to redress the balance in comedy more towards female writers. This is something I'm aware of every time I go through our development slate and I want to make sure that brilliant female writers have their voices more clearly and frequently heard within the body of scripted comedy that's currently broadcast in the UK each year. I can't wait to read the ideas that are going to come in from this initiative, and to get working on the scripts and hopefully full series commissions that will result for either Dave or Gold."
UKTV has also announced a Dave anthology series seeks underrepresented voices.
Richard Watsham from UKTV says: "We aspire to be the best in the industry at discovering, developing, and promoting underrepresented talent, and it's vitally important that we empower talented individuals to tell their unique stories on screen. We are not seeing enough of those voices in comedy despite enormous amounts of talent out there. These two initiatives will offer tangible opportunities, funding, and a support structure that I hope will help us take a big step in the right direction."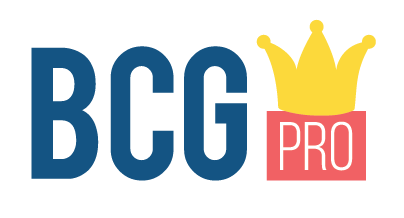 Enjoyed reading? This article is provided as part of
BCG Pro
. For much more like this, including premium articles, resources, tools and services,
find out more and subscribe
.