TV production company Tiger Aspect are collaborating with North East Comedy Hot House to locate someone from the North East to train to become a development producer.
They say: "Do you live, love and breathe sitcoms and scripted comedy? Do you think you've the next Friday Night Dinner, Fleabag, Man Like Mobeen, Ghosts, Plebs, Brassic, or Benidorm inside you? Have you got a passion to turn those ideas into the next big British comedy? If so, then you're going to love this opportunity.
In a nutshell, Northern Film + Media's North East Comedy Hot House has joined forces with award-winning production company Tiger Aspect to offer an exciting opportunity for an up and coming development producer from the North East to shadow, and learn from, the in-house comedy development team at Tiger Aspect on a six-week flexible training placement. And the best bit - it can be done right here in the North East."
What they're offering
If you're successful, you'll learn how sitcoms and scripted comedies get all the way from idea, to script, to screen. This learning will take place for two days a week (Mondays and Wednesdays) over a six-week period.
- You'll attend development meetings (on Zoom) where you'll learn about channel briefs, managing slates and nurturing talent, and how to align development thoughts with that of commissioning briefs and market trends.
- You'll learn how pitch decks and treatments are formulated, what makes a good one and why approaches may be different for different channels.
- You'll be encouraged to work on your own development slate and the Tiger Aspect team will help and advise you on how best to navigate the development.
- You'll be shadowing the specific development of a sizzle tape as part of a pitch for a new BBC Three series set in Sunderland. Following the development from script, to shoot, to edit, to the final delivery of the sizzle tape and supporting document.
- There will be other opportunities to gain experience attending shoots and post-production sessions to help give you a fuller rounded perspective of the development to production process.
- You'll also receive two hours per week of one-to-one mentoring and support from Emma Lawson and Lisa Laws from North East Comedy Hot House.
Could this be the perfect opportunity for you?
They say: "If you've got this far, then you are definitely interested in knowing more. But first off, we need a bit of info about you:"
- Are you able to demonstrate a proven interest in developing comedy projects for broadcast and have a keen interest in comedy (this can include all avenues such as online, social media, film, radio and TV)?
- Are you already in the comedy world? This isn't an entry level position, so any experience you have with developing comedy will need to be demonstrated - this doesn't have to be broadcast work. This could be work on social platforms, theatre, podcasts or radio, running comedy nights, writing for papers - anything that demonstrates an appetite for developing work, and a love of comedy.
- We're interested in diverse viewpoints and would love to hear from candidates who are underrepresented in broadcast TV. If you're unsure whether you might fit the bill, then drop us a line and we'll be happy to have a chat.
- You need to be over 18 and not in full time education. People of all ages are encouraged to apply.
- Due to funding for this scheme, you must live in Newcastle, Gateshead, Sunderland, North Tyneside, South Tyneside, County Durham or Northumberland to take part.
- We'll need you to work from your own home, the Northern Film + Media offices in Gateshead and on location across the North East, so please consider how you'll get around before applying.
- You'll have the opportunity to travel to London on occasion to work either on location or in the Tiger Aspects offices (subject to local Covid-19 restrictions).
- We don't like to assume, but you'll need your own laptop and internet connection.
- You'll receive a bursary of £2,000 to cover your out-of-pocket expenses and additional travel expenses where appropriate.
The deadline for applications is 9am on Monday 19th July 2021.
To apply, you should send a completed application form along with your CV and one-page cover letter. They add: "If you want to use video for this, please do so to grab our attention!"
If you're interested in this opportunity, but don't qualify due to the criteria, email info@northernmedia.org and they'll keep your details on record for future projects.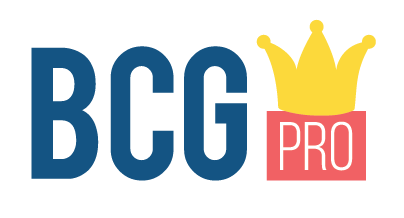 Enjoyed reading? This article is provided as part of
BCG Pro
. For much more like this, including premium articles, resources, tools and services,
find out more and subscribe
.