Si Hawkins has been taking us behind the scenes as he launches a little comedy festival (here are Part 1, Part 2 and Part 3). In this final article he talks us through the ups and downs of their second event, and offers ten tips for anyone attempting one too...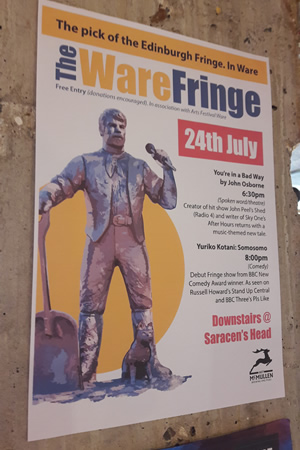 And so WareFringe Part 2 (Eclectic Boogaloo) is complete, and we're happy to report that - once again - no-one died.
Actually our second event went very much like the first one in terms of promoter ups and downs. An early realisation that starting a show at 6.30 on a weekday in a town like Ware is seriously optimistic eventually gives way to a steady but heavenly stream of people as the evening progresses.
By the end, we didn't rip the upright banner in half and shout 'never let me do this madness again!' or similar, so that's presumably a good sign.
Words and Music
This second event takes place in the more intimate surrounds, the classily-furnished new cellar bar of Ware institution the Saracen's Head's. And the potential of that space actively inspired our choice for the first show of this double-header: this is something a little different - not in the comedy section, bit not wildly dissimilar format-wise - from a chap who's quietly becoming a Fringe institution.
If Norfolk ever elects in own laureate, John Osborne would be a good shout. He does have high-profile comedy on the CV too - co-writing the Sky One comedy drama After Hours - and made a splash on Radio 4 with the serialisation of his breakthrough live show, John Peel's Shed.
The new one, You're in a Bad Way, is a lovely addition to his increasingly impressive storytelling canon, taking its name from a St Etienne song and musing on music and aging. And it's a wonderful thing to have on the WareFringe back-catalogue now too.
Of course, as we've recently discovered, putting on a show means that you rarely get to properly enjoy it, and I sit there slightly paranoid that some of the people here might be a bit bewildered by what looks like stand-up, but isn't.
This is really just the promoter's version of that thing comedians mention when they get into serious theatre, though: the lack of the immediate feedback that comedy provides can take a bit of getting used to. Actually everyone looked rapt, bar a bloke up the back who couldn't help himself chuntering, and eventually bowed out graciously for the greater good. Osborne leaves the stage to a large ovation.
Free and Easy?
Next year, we are definitely doing tickets. Probably. The free model is a fabulous thing, but can be a bit bloody harrowing before shows when you've dragged performers out to the sticks in expectation of an audience.
At the interval the previous punters all vanish upstairs, and there's a brief moment where the next act arrives, hardly anyone else is there, and you find yourself acting like the hapless promoter Artie Fufkin during This Is Spinal Tap's excruciating empty record-store sequence ("Will you do something for me - just kick my ass!").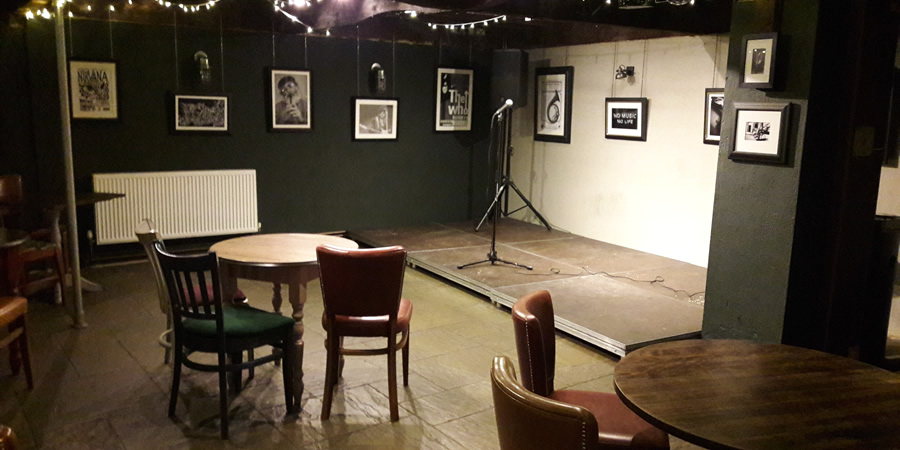 Now interest was high beforehand, but without tickets to prove it, who knows if people will bother? Just to compound the mild panic, it turns out that another comedian, Gabby Killick, is advertising an Edinburgh preview in Ware the very same night, at a brand new café/venue called The Exhibitionist (well named because it looked like the stage is right in the window). Honestly, what are the chances?
I head upstairs to scope out the situation and do a final flyer run, as 8pm nears. We haven't figured out whether we're allowed to do a 'five minutes everyone!' shout-out across the upstairs bar (big tip for pub gigs - that's definitely worth nailing down with the venue beforehand), and the managers are busy. But thankfully people have spotted the posters dotted around and begin to saunter down; by showtime it's fairly busy.
Eureka! It's Yuriko.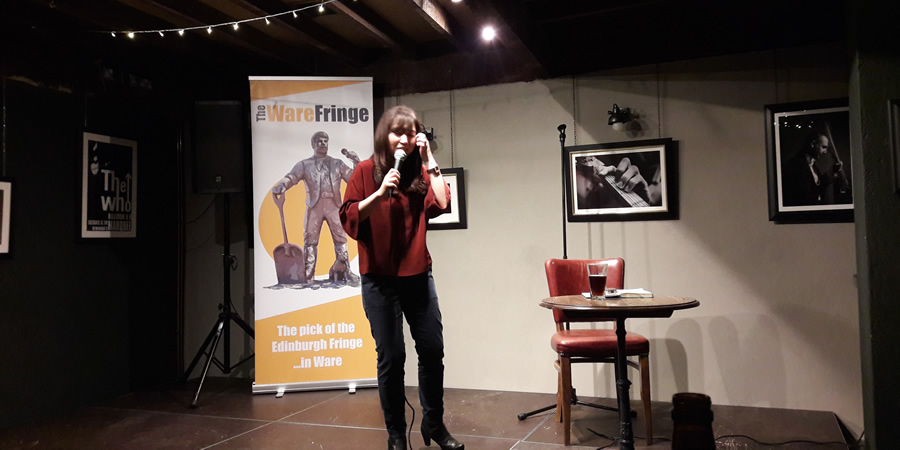 And those glorious people are in for a right old treat, as our final preview-performer of 2019 is the fabulous Yuriko Kotani, who was so darn enthusiastic about the whole WareFringe idea when first mentioned a few months back, we would've been downright foolish not to get her onboard.
Yuriko is an effervescent star-in-waiting and her first full-length Fringe show, Somosomo, is a thoroughly joyous thing, full of engaging and enlightening stuff about the Japan/UK dynamic, and her travels within it.
That show goes down a storm, bar a mic issue halfway through (handy tech tip - turns out some mixing desks go into standby if you don't twiddle their knobs regularly: honestly, when did tech become so demanding?) - and one of the more interesting audience interjections you'll ever hear.
Those heckles happen towards the end, when a woman near the front - possibly jolly on Ware wine, two hours in - begins to loudly agree with Yuriko's closing arguments. Which is quite a tricky thing to shut down, when you think about it, someone being overly positive. Kotani takes it in stride.
Actually those positive vibes continue after the show too, which is much more welcome: Yuriko is assailed with an absolute onslaught of good wishes, and you get the feeling that the (not that massive) WareFringe massive may well have helped send this particular debutant off to Edinburgh with a spring in her step.
If we've done something positive by putting this flipping festival on, we've done that.
10 Do's and Don'ts, When You're Thinking of Starting a Festival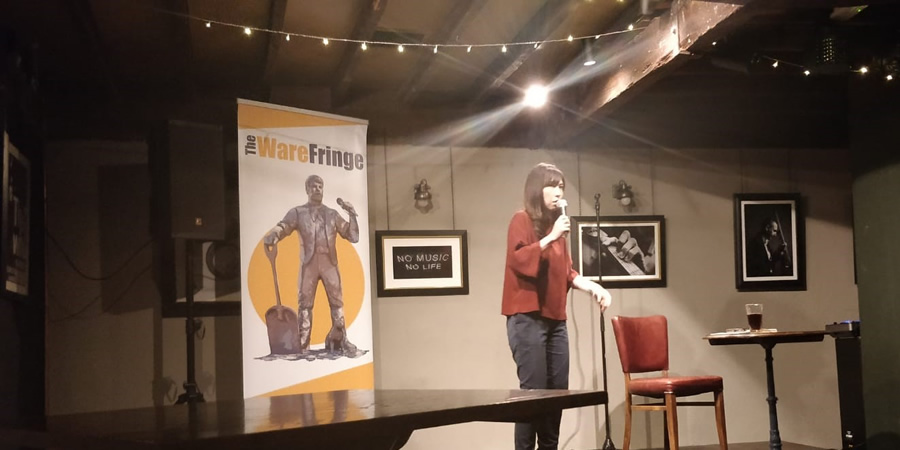 1. Start small early on, even if you've got big plans - who knows, people in your town might hate laughing.
2. But get a decent logo made, if you know a good designer who could use the work. It legitimises the whole thing for (a) everyone else, and (b) yourself, during that early 'is this event really going to happen?' stage. It suddenly makes an idea real, somehow.
3. Then stick that logo on an upright banner, which are really quite surprisingly cheap from certain online locations. Once you've got it up, you'll want to use it more than once.
4. Try not to start a show too early on a weekday - 6.30, say - when you're in a small commuter town rather than Edinburgh, or Leicester, or wherever. Half your potential audience will still be on the sodding train.
5. Don't get complacent and think a big audience will definitely show up, on the basis that lots of people said they would - British people always say they'll go stuff, then don't. Keep plugging away with the plugging until the final act is on stage.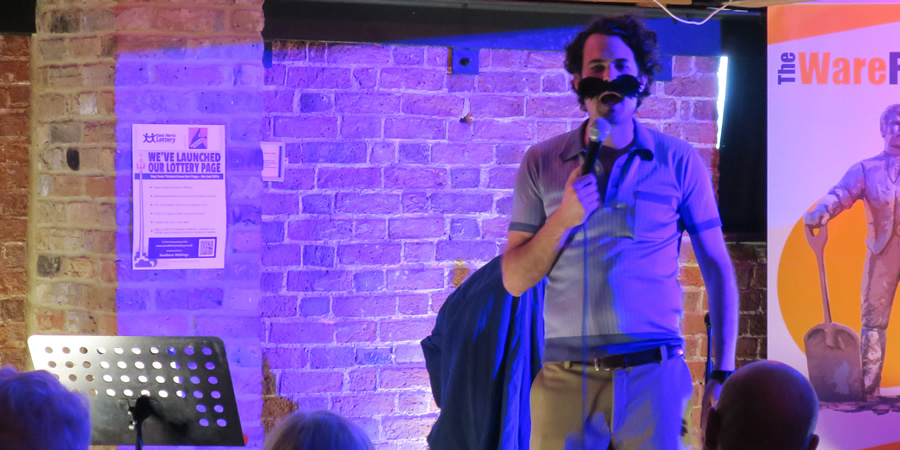 6. Park yourself near the door during shows, or wherever is most useful for looming over chatty latecomers, even if you want to sit up front to be supportive. Do that and it's quite hard to then get up and do stuff, mid-show, without disrupting it.
7. A lot of performers will look worried before a preview - it's normal. That perturbed face probably doesn't mean 'God, I wish I hadn't come to...' wherever it is (unless you've lied about the venue and it's actually some post-dystopian hell-hole; then it probably does mean that).
8. If you personally are going to get up and say stuff before your event, do a bit of practise - your patter may scatter with so much else to think about.
9. And if you get up after a long all-dayer to do some thank-yous, don't forget to thank the person who did all of the sound, all day. Especially if you're married to her.
10. Try to enjoy it, from the first flyers to the final gig. That's what you put it on for, after all.
---
Photos by Hazel Gee and Aki Bailey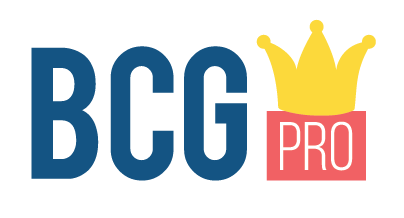 Enjoyed reading? This article is provided as part of
BCG Pro
. For much more like this, including premium articles, resources, tools and services,
find out more and subscribe
.