The Circle online interview series sees British Black and Asian talent discussing their creative processes and the future of TV, film and digital.
Described as "a British Black & Asian version of The Hollywood Reporter roundtable series", The Circle has been created by BWNG Ltd, the production company behind hit web formats including the comedy Brothers With No Game.
Series 2 of The Circle has now been released, and features guests including comedy actor Kadiff Kirwan (Chewing Gum, Timewasters); Houslow Diaries creator Ambreen Razia; Atlanta Green, the writer behind the recent BBC pilot series Oi, Pussy!; comedy commissioner Sarah Asante; Famalam star Gbemisola Ikumelo; comedy creative Femi Oyeniran; Dreaming Whilst Black star Adjani Salmon; and TV comedy editor Bridgette Williams (This Way Up, Frayed).
Creator and executive producer Leon Mayne says: There's absolutely more work to be done on representation on and off-screen but there is equally an exciting focus on the incredible talent contributing to one of the healthiest periods of Black and Asian stories we've had in this country for a while. And I hope the established, the up-and-comers and the fans alike will be educated and inspired from listening to their journeys."
Host of the series Akua Gyamfi comments:"Though I regularly come across this breadth of talent via the work I do with The British Blacklist, what Leon and I have created with The Circle has taught me so much more. It's inspiring getting to discover these creatives' journeys, and most importantly, how they've managed to overcome exclusion to create / participate in projects which truly represent the rich diversity of the UK. I'm excited for Season 3!"
You can watch the Series 2 episodes below. Each episode is about an hour.
Writers & Showrunners
Ambreen Razia, Marlon Smith, Daniel Faajemisin-Duncan, Adjani Salmon and Atlanta Green talk about the writing process.
Commissioners
Sarah Asante and Derren Lawford give the lowdown on the world of commissioning for scripted and non-scripted television in the UK.
Producers & Development
Angela Ferreira (Douglas Road), Femi Oyeniran (Silver Streak Films), Joy Gharoro-Akpojotor (Joi Productions), Tyson Joseph (Stories Like Us) and Florence Turkson (Mammoth Films) speak on the production process and debate what is good and bad content.
Directors & Filmmakers
Noel Clarke, Christiana Ebohon-Green, Koby Adom, Dionne Edwards and Tomisin Adepeju speak candidly about the changing landscape in television, film & digital publishing and whether the medium, access, and gatekeepers have truly evolved.
Actors & Actresses
Kadiff Kirwan, Weruche Opia, Aaron Fontaine, Gbemisola Ikumelo and Sam Adewunmi wax lyrical on their respective journeys.
Production Team & Post
Multi-camera director Jan Genesis, editor Bridgette Williams, composer Bankey Ojo and costume supervisor Viveene Campbell give the rundown on the less talked about disciplines in television and film production.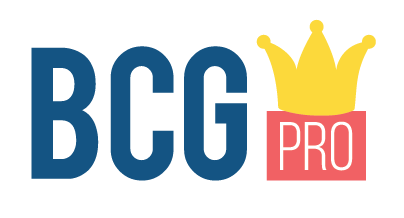 Enjoyed reading? This article is provided as part of
BCG Pro
. For much more like this, including premium articles, resources, tools and services,
find out more and subscribe
.