BBC Studios has announced two new staff writers, Tasha Dhanraj and Rajiv Karia, to work across comedy productions for BBC Studios Audio, including the flagship Radio 4 topical shows The Now Show, The News Quiz, Dead Ringers and Newsjack.
The appointments are part of the BBC's annual scheme to give two writers further training.
The BBC explains: "The new roles offer two up-and-coming writers the chance of a year-long contract to write across a variety of audio comedy shows, produced by BBC Studios Audio. The 2021 recipients, Tasha Dhanraj and Rajiv Karia, will work across sketch shows, panel games and podcasts, alongside topical series, as well as pitching ideas for their own series."
The role of staff writer has its origins in the Radio Comedy Writer Bursary, which since 1978, has seen an impressive list of alumni that includes Guy Jenkin (Outnumbered), Rob Grant and Doug Naylor (Red Dwarf) and Simon Blackwell and Georgia Pritchett (The Thick Of It, Veep). More recent recipients include Danielle Ward (Harry Hill's TV Burp, In The Long Run), Laura Major (Famalam and Joe Lycett's Got Your Back) and Andy Wolton, writer of BBC Studios produced comedy Trying for Apple TV.
Tasha and Rajiv take over the mantle of the role from previous staff writers Charlie Dinkin and Simon Alcock, who will continue to work on projects with BBC Studios after their year-long placement. "During a tumultuous year, the pair have been working from their homes on fast turn-around productions including the leading Radio 4 topical shows The News Quiz and The Now Show, which are being recorded remotely."
Julia McKenzie, creative director of BBC Studios Audio says: "I'm delighted to welcome Tasha and Rajiv to the team - we can't wait for them to start work! Big thanks to our outgoing writers Simon Alcock and Charlie Dinkin who only had a short while in the office before we all started working from home; it's not been the easiest gig to make jokes about 2020, but they did a terrific job. I'm sure Tasha and Rajiv will relish the challenge of getting stuck into 2021 and will have fun developing their own projects with us."
Tasha Dhanraj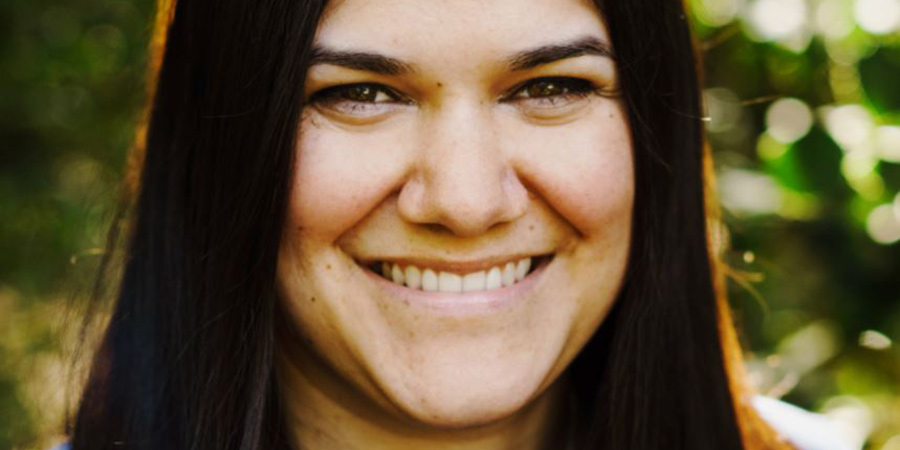 Tasha's career in comedy and writing started at the age of 14 when she started doing stand-up on the Brighton circuit. She has several sitcoms in development, and has had sketch material commissioned for Crackerjack, Lenny Henry, BBC3's Comedy Quickies (for which she won two Writer's Guild Awards for Best Online Comedy) and Horrible Histories, among others. In 2020 she was selected as one of the Edinburgh Television Festival's "Ones To Watch".
She says: "Joining the BBC Studios team as a staff writer is incredibly exciting. Comedy has been a defining part of my life; so this is a huge honour. I'm also especially excited to get to know Rajiv and make him my best friend. I might not become his best friend, but he will be mine."
Rajiv Karia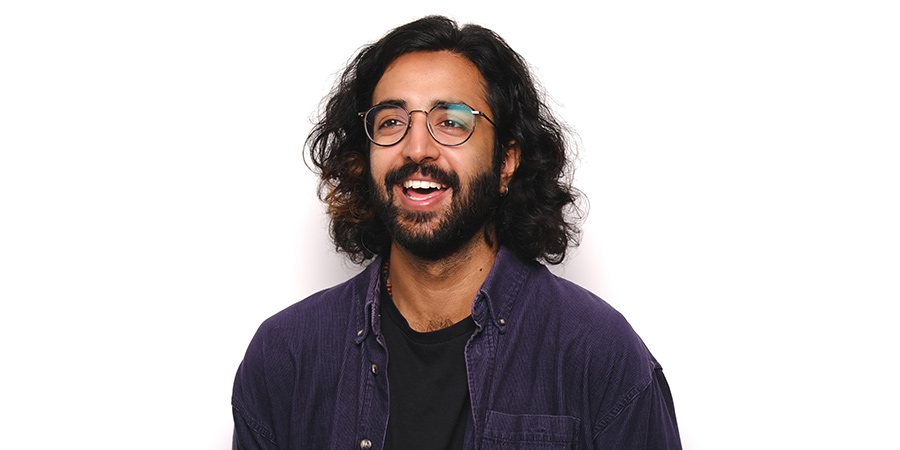 Rajiv is a stand-up comedian, writer and actor, who was shortlisted for the BBC New Comedy Award in 2019. He is co-writer of the sitcom pilot Zoners, which was shortlisted in the Amazon Writerslam Competition. He also played the character Jam in Turtle Canyon Comedy's online sitcom Content.
He says: "I'm absolutely thrilled to have been selected as a staff writer, and I can't wait to get started on such a unique opportunity. It's brilliant to have been selected alongside a talent like Tasha, and I can't wait to start turning my half-baked ideas into barely functioning ones."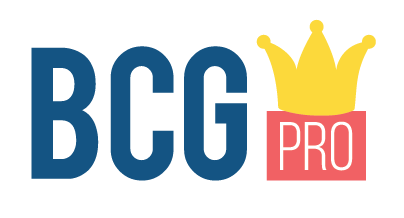 Enjoyed reading? This article is provided as part of
BCG Pro
. For much more like this, including premium articles, resources, tools and services,
find out more and subscribe
.