Simon Allen on creating The Watch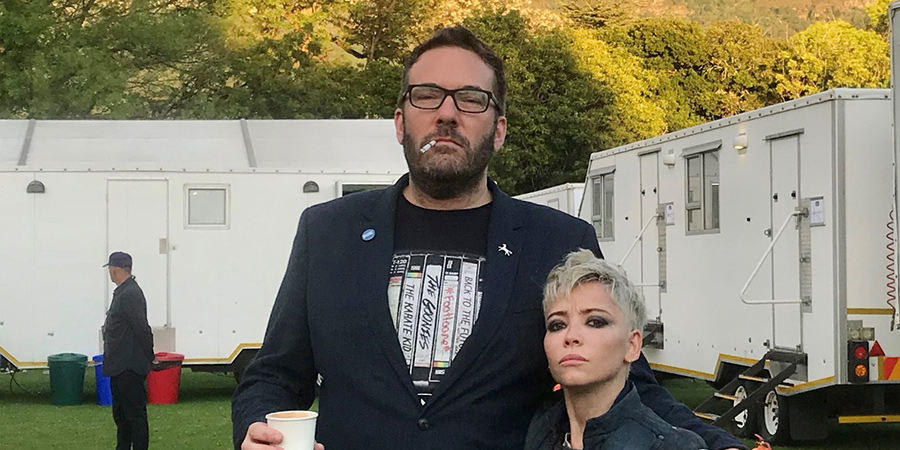 Simon Allen is one of the writers and executive producers on The Watch, the comedy drama series based on the Ankh-Morpork City Watch from Terry Pratchett's Discworld novels. Produced by BBC Studios, the series - which stars Richard Dormer, Marama Corlett, Jo Eaton-Kent, Adam Hugill and Lara Rossi - is available now on iPlayer, and will be broadcast on BBC Two at a later date.
We're very grateful to Simon for giving us the time to talk through how the series came to the screen. There's some great insights from him below.
To start with, could we ask you to tell us a bit about your background and how you ended up becoming a TV writer?
I left an abusive home at 11 years old, had a kid very young and lived in extreme poverty for much of my early life so, even though I always loved television, working in it did not feel like an attainable goal!
I always wanted to write stories, but it took a long time to find the self-esteem and confidence to even attempt it. It was really a case of getting rid of those doubts and no longer waiting for someone else to give me permission to start trying.
I began making little short films with a friend whenever we could find spare time and (someone else's) money and, after nearly two decades of working in Sainsburys and other jobs while writing in the evenings, I landed my first break on a wonderful CBBC show called MI:High. They'd seen the shorts, read a couple of scripts and gave me a chance. I knew it was a huge opportunity so I made the absolute most of it, learned all I could and never looked back!
I recently took part in a Sky Studios programme to mentor new creatives in the North West and it's still clear that much of the industry is built by and for people in London with the inherited advantages of a family and all the capital, confidence and connectivity that comes when there's support and love and, especially, money. If you don't have that certainty in your blood and that security in your background, if you're having to devote all your energies into just surviving it's going to be tougher, riskier and it's going to take much longer.
Having said all this, I'm genuinely hopeful that things are changing for creatives from under-represented backgrounds and I'm trying to play my part. THANKS FOR COMING TO MY TED TALK. Help yourself to a pamphlet and a biscuit on the way out! We'll be re-convening at the Docks later for the 'other' conversation....
How did The Watch project first come about?
I believe BBC Studios did a deal a few years ago with their co-producer [Narrativia] who looks after the works of Sir Terry Pratchett. He was incredibly prolific, sold over 100 million books around the world and has been translated into 30+ languages! They'd optioned a handful of books about his City Watch characters - widely considered to be the crown jewels of his work.
I wasn't involved in the original development - I wasn't even working in television then! I was approached much later down the road by BBC Studios in late 2015 after I'd become a showrunner on The Musketeers. By that time, they were looking for something different to what they'd been doing before in the hope of drawing some interest from broadcasters. I pitched my somewhat unorthodox take to them and their co-producers and everybody got excited about it.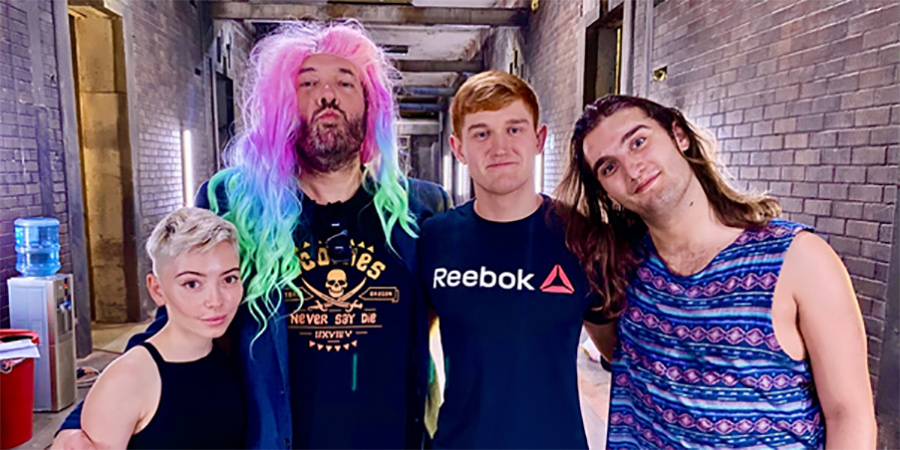 SFX Magazine recently described the show as a "gleeful 21st century remix" and they could have taken those words straight from that pitch. BBC America were one of several broadcasters who became interested in it as a new proposition and we decided to make the show with them.
What sort of discussions did you have with Terry Pratchett's estate? Were there rules you had to stick to?
Of course, the show is inspired by the wonderful characters in the books and it would be nothing without them. But everything the show became really started from the remix pitch. It's very much its own thing. And I can't even begin to convey how grateful I am for the creative opportunities it gave us.
We all agreed that The Watch was never going to be canon. That's why we say 'somewhere in a distant second hand set of dimensions' at the top of every episode. It's set in a backwater of Sir Terry Pratchett's incredible multiverse which gives us some logic and latitude for the many changes we've made.
This is the 21st century and my team and I wanted The Watch to reflect that while preserving the heart of the characters who inspired the show in the first place. We also wanted to be as playful and irreverent with the form of television as the books are with the medium of literature - hence the subtitles, the needle drops, the extensive use of background graphics that contain subliminal messages. If you look closely at the first episode you'll see the illuminated Watch House sign malfunctions and spells the word 'T W A T S' - I can't even begin to tell you how many clearances that had to go through!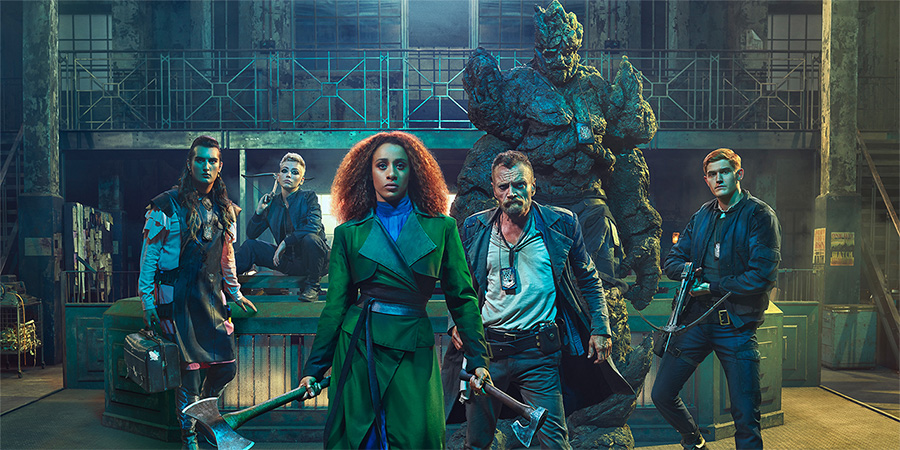 How long did the process take in total, from concept to completion?
It was three years from that first pitch to the producers at the end of 2015 to securing the greenlight from a broadcaster, BBC America, in late 2018. In that period there was a lot of re-pitching, writing and re-writing. From 2018 until the first day of principal photography in 2019, there was another year of writing and casting and set building and costume making. Then months of production. Then COVID. Then more production! Argh!
Can you talk more about the process of creating the plots for the series. How did you pick who and what to focus on?
The time travel aspect of the story is probably the most important thing overall. There's a line in Episode 2 where Carcer says "The story of this world has already been written and there's no place in it for you and me." That means a lot more than people probably realise and pulls together a lot of the other strands and themes we're exploring.
I worked with some amazing queer talent on The Watch - particularly our brilliant writer Amrou Al-Kadhi and our actor Jo Eaton-Kent. We all felt the character of Cheery presented an opportunity to explore gender fluidity. It's been clear from the many positive messages we've received that this iteration of the character has resonated. I know Amrou and Jo are very proud of that.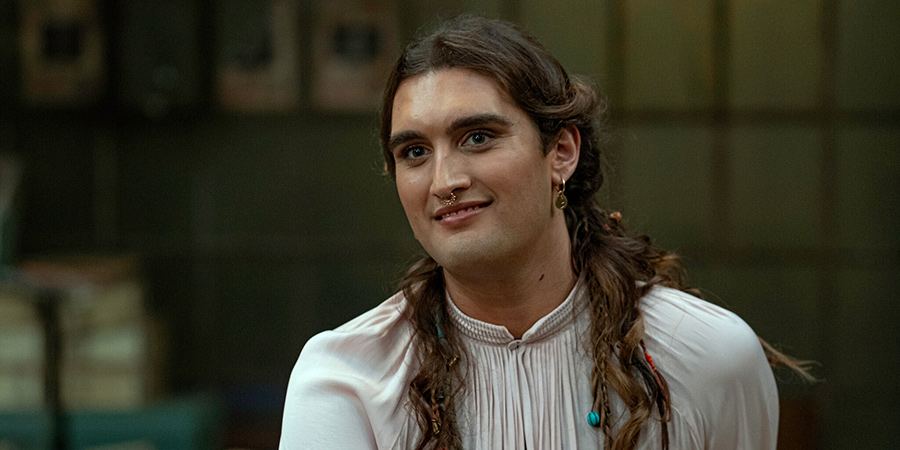 I was also incredibly lucky to land Lara Rossi as The Watch's Lady Sybil. Lara is an exceptional actor and an incredible storyteller. She's spoken passionately about how the character helped her contribute to a new narrative for black women. There is a rare freedom in her eccentricity and messiness. Lara will tell you that Lady Sybil in The Watch was the first time she'd been offered a role in which she got to play those kinds of characteristics. We are so proud of how she took it, ran with it and made it her own. She's incredible!
Just as we worked closely with Jo Eaton-Kent on Cheery's story and Lara Rossi on Lady Sybil's, we worked on Carcer's with the amazing Sam Adewunmi. The rules of this reality are rigged against him. His entire arc is a comment on who gets to be the hero, who gets to be the villain and why damaging narrative conventions are the way they are. This is a show with something to say about the world as it is now and we were all passionate about that.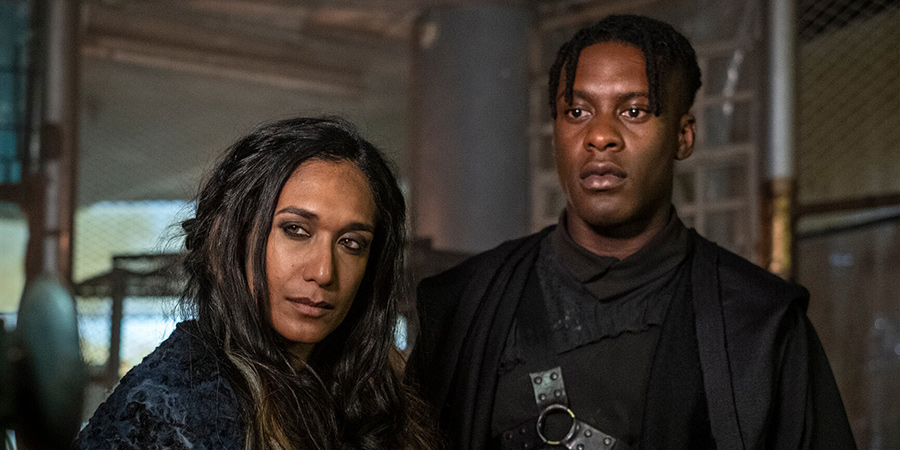 Was budget at the forefront of your mind when scripting scenes?
With my background, budget is always at the forefront of my mind! I've been homeless so I'm always worrying about money and if the roof over my head is still going to be there in the morning! That anxiety has definitely followed me into my showrunning!
The Watch had a good budget but not one with vast amounts to spend on CG. That's why you'll see a lot of subtitles, weird music cues, a lot of graphics. It all contributed to making the show feel like it's taking place in a handmade universe.
We had to lean a lot on prosthetics and physicality. I think that gives The Watch a kind of old school charm like Time Bandits or Brazil - both huge references. I always love it when you can see the fingerprints of the creatives in the fabric of a show. It's more personal and intimate than CG. That's The Watch - fantasy with fingerprints!
You are both a writer and an executive producer on the project. What does the latter role entail?
Creative oversight of every atom of the show and no sleep!
I've had executive producer status on a big show before (The Musketeers) and producer influence over another even bigger one (Das Boot) but The Watch was the first time I had to approve every single granular thing - costumes, the graphics, the words on every single sign and pamphlet, the score, the VFX, the design, all of it!
There are some very ardent Discworld fans around the globe. Were you nervous ahead of the BBC America premieres?
We knew we were making a show that was inspired by the characters and not a straight adaptation of the Discworld books.
There are always going to be people who can't or won't accept that, but it's been really heartening to see some fans embracing the show for what it is.
BBC America shared our desire to make a show that reflected the world as it is now rather than as it was when many of the books we're riffing on were originally published. And the stories we got to tell (particularly those of Cheery, Lady Sybil and Carcer) were important to us, authentic and speak very clearly for themselves.
I think it was Raymond Chandler who once answered a critical question about the changes Hollywood had made to his books by pointing to his shelf and saying 'the books are still there, they're fine.' And that's the case here! The books will always exist. They're iconic. This show was very much a personal take based on my own experiences of the world and who I am. That's all I can really do as a writer because, to paraphrase Stewart Lee, "I am me." I'm sure others would go about it in a completely different way and that's cool. We're all different! In many ways that's the point of The Watch - we're all different!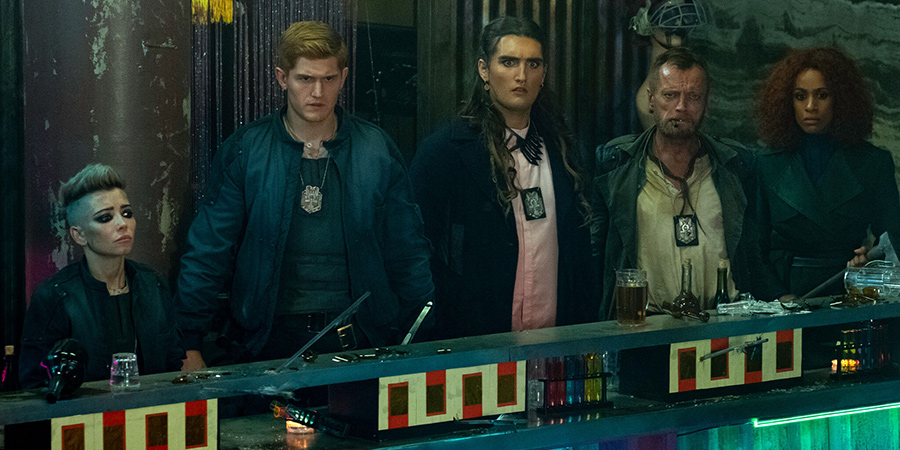 What is the process in terms of getting a second series off the ground?
There are so many storylines still to explore but the decisions on all that aren't up to me! With that said, we left everything on the field with The Watch because I really can't stand shows that drag their heels and take their time - I like things fast! I want things to happen and I want to be constantly surprised!
We also did so many things nobody has ever done before - especially the queer magic lip-sync battle in Episode 6 which is the thing I'm most proud of. That and our gratuitous use of Wham!.
It's been an incredible experience, I worked with and learned from the best in our business and I'm always going to be so grateful for everything it has given me.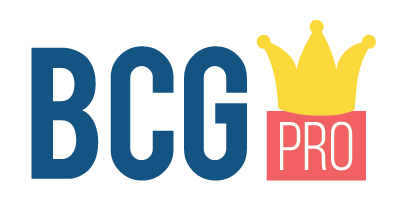 This article is provided for free as part of BCG Pro.
Subscribe now for exclusive features, insight, learning materials, opportunities and other tools for the British comedy industry.