Screenshot, a competition for comedy writer-performers, has been launched.
It aims to help those who already have a theatre project developed or semi-developed find a home for it on screen, in a similar way to Phoebe Waller-Bridge's Fleabag moved from stage to screen.
The opportunity has been set up and is funded by South Of The River Pictures in association with TV production company Sister. South Of The River Pictures is the new production company founded by Olivia Colman and Ed Sinclair, whilst Sister is known for making shows such as Don't Forget The Driver and the forthcoming comedy drama This Is Going To Hurt.
Talking about Screenshot, the organisers explain: "It's been the summer in which everything was cancelled. Were your festival dreams scuppered? Has the live show you've spent all year devising lost its stage? Have you been stuck performing your one-woman play in your living room to your flatmates, knowing the rest of the world has to see it?
"Screenshot is a bold new competition designed to offer brilliant comedy writer-performers like you somewhere to re-direct those thwarted creative energies and transition from stage to screen.
"UK TV and theatre have always been interconnected, and now more than ever, in the absence of traditional live opportunities, it is vital that we offer other platforms to showcase your work and stories.
"If you've always thought your voice could find a home on screen, this might be the thing for you."
To apply, you need to send a 5 minute video excerpt showcasing your performance of the project, and send a one-pager telling the organisers about it - where you are with it, why you believe in it and why you are excited about possibly developing it for television. The organisers are also asking for a one-page CV "which should be viewed as a fun opportunity to tell us more about you; we're not judging this on the basis of exam results and work experience!"
Speaking further about what they're looking for, they say: "What you put in your 5 minute video is entirely up to you. In fact, don't even think about what we want - think about what YOU want. What is it that you love about your project? And how can you best show that off in 5 mins? If you have to put on a spacesuit and suspend yourself from a bungee, DO IT (safely of course)! If you just want to sit in your living room and talk to camera - WE WANT TO SEE IT! Want to spend some of your time setting the scene - great! Want to just get straight down to it - also great! And please don't worry about production values. We aren't looking for polished pitches geared towards telly. Shoot it on a smartphone. Edit it on a free video app? or don't edit it at all! As long as you're telling us what you want to tell us - sharing your vision, your brilliant voice - that's good enough for us."
Theatre producer Debo Adebayo will be managing the competition day to day. A longlist of eligible entries will be compiled by her and invited to meet the team on Zoom, and to submit a writing sample of at least 15 pages.
A selected shortlist will then be invited to perform and discuss a segment of the show for a panel of leading TV industry figures, including the BBC's Kate Daughton, Channel 4's Fiona McDermott and Sky's Tilusha Ghelani.
Five of the shortlisted candidates will receive a financial contribution of £500 towards the development and/or budget of their next live theatrical show and will be invited to participate in writing workshops, and at least one candidate will receive a script commission from South Of The River and/or Sister.
Full details on how to apply can be found via southoftheriverpictures.com/screenshot
The deadline to enter is 11th October.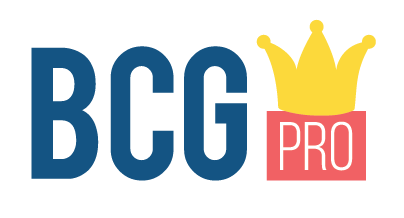 Enjoyed reading? This article is provided as part of
BCG Pro
. For much more like this, including premium articles, resources, tools and services,
find out more and subscribe
.