Pozzitive, one of the most prolific producers of comedy for Radio 4, is launching a new competition, Funny Dot Comp, to find narrative comedy scripts to develop to series.
One of the leading independent production houses,t heir TV shows include Victoria Wood's dinnerladies, whilst their radio output includes Cabin Pressure, Shush!, Agendum, Kevin Eldon Will See You Now, Thanks A Lot, Milton Jones!, Giles Wemmbley-Hogg and Armando Iannucci's Charm Offensive.
They explain: "Normally we biff off to Edinburgh and see all your shows and then run around excitedly to talk about developing stuff for - naming no names - but e.g. Radio 4. But this year we literally couldn't. So they've decided to do this instead."
The company, run by Geoff Posner and David Tyler, is now seeking to identify up to four narrative comedy scripts for potential further development, with a view to eventually pitching them to radio broadcasters and audio platforms for commission to series.
Funny Dot Comp opens on Tuesday 10th November and runs until midnight at the end of Sunday 10th January 2021.
Up to four scripts will be selected for:
- a detailed script-editing session by multi-award-winning producer/director David Tyler leading to:
- a fully-rehearsed table read or miked-up performance, by a cast of professional actors (or your own team if it's a writer/performer-led script) with...
- ...a possible view to further development by Pozzitive and a submission to audio broadcasters.
Pozzitive's Katie Sayer, who will be administering the competition, says: "You can be a single writer, a team, an existing act, a writer/performer combo or just a devilishly-clever piece of text-generating software. If you have representation, you can submit it through your agent. The only criterion is that is must be a 30-minute audio comedy script that might reasonably be broadcast and form the nucleus of a series."
Entrants must be 18 years of age or over; and both based in and eligible to work in the UK.
For complete information about entry, visit the BCG Pro Opportunities Hub listing for this contest.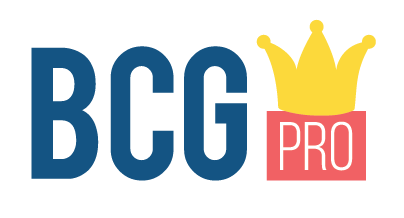 Enjoyed reading? This article is provided as part of
BCG Pro
. For much more like this, including premium articles, resources, tools and services,
find out more and subscribe
.