Steve Pemberton and Reece Shearsmith have signed a first-look deal with BBC Studios.
The BBC's production company will now work with the Inside No. 9 creators to develop new comedy projects for the UK and international markets.
The deal, which is for two years, will see the writers and performers give BBC Studios first refusal to make any new comedy projects they opt to make.
It is understood that they wish to continue making Inside No. 9 as part of the plans. BBC commissioner Shane Allen has made no secret of his desire to order further series of the multi award-winning anthology format.
To date, 25 episodes of Inside No. 9 have aired on BBC Two, with the fifth series - which is edited and ready to go - expected to begin in January.
Talking about signing the deal with BBC Studios, Shearsmith and Pemberton say: "We are delighted to continue working under the umbrella of BBC Studios. As a large and colourful umbrella it affords us the creative freedom to develop new and exciting ideas to shape the future of international television and keeps our skin from burning on hot days. And now that it's raining more than ever, know that we still have each other."
The deal was struck by Josh Cole, the newly appointed head of comedy for BBC Studios. He says: "Reece and Steve are two of the most extraordinarily talented and distinctive creators working today. Their gift for comic storytelling knows no bounds and we're hugely excited to be developing new projects with them. We're incredibly proud of the uniquely brilliant shows they have made with BBC Studios, and are delighted to build upon the long standing relationship we have with them."
BBC Studios makes shows for other broadcasts, as well as the BBC. Trade magazine Broadcast notes: "All previous Pemberton and Shearsmith series have aired on BBC Two but tying with the newly commercialised BBCS raises the possibility of them producing shows for outside broadcasters. Inside No. 9 is currently available in its entirety on Netflix, BritBox and iPlayer."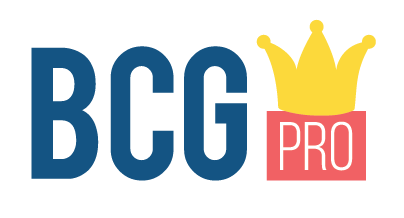 Enjoyed reading? This article is provided as part of
BCG Pro
. For much more like this, including premium articles, resources, tools and services,
find out more and subscribe
.