UPDATE: Sadia Azmat and Lorna Woolfson selected
---
Independent comedy producers Turtle Canyon Comedy are looking for BCG Pro comedy writer members to work on a web series based around "the worst digital agency that a trust fund could buy".
Two selected writers will receive two days' paid writing work in the week beginning 15th July, being part of the writers' room taking place at the world-famous Pinewood Studios in south Buckinghamshire.
Turtle Canyon has a long catalogue of one-off sketches and web series featuring some of the nation's favourite comedians. Those they have worked with include James Acaster, Ed Gamble, Suzi Ruffell and many more. The company works with and develops new and exciting talent to make unique, original comedy, with their YouTube channel recently topping 2.5 million views amidst continuing international growth. They have also produced shows for Netflix, BBC, Amazon and NextUp, and worked on comedy for Channel 4, Sky & Dave.
What the work involves
The project is a web series set in a digitial agency. The two successful applicants will be required to work with the head writer and a small team of other writers to develop characters, plot, individual jokes and a series arc.
The series will be 6x10 minute episodes with five further spin-off episodes exploring single characters and their own storylines. The head writer will have responsibility for the main episodes, with spin-off episodes assigned to individual writers to script.
Work will be at the offices of Turtle Canyon Comedy in Pinewood Studios, for two days in the week beginning Monday 15th July. You must be able to travel to the location.
Each writer chosen will receive a fee of £150 for their work, as well as the unique and invaluable experience this project offers.
Entry requirements
Turtle Canyon Comedy (TCC) is looking for two BCG Pro subscribers who wish to gain more writing experience in the comedy industry.
No credits or prior experience are necessary, but any writing samples (under 10 pages) or links to video content written by the entrant are welcomed (this could be a short film, stand-up comedy set, or online sketch).
Your entry should include a brief introduction to who you are and why you want to work in comedy or with Turtle Canyon Comedy, and why this project appeals to you (a short paragraph will do).
How to apply
You must be a BCG Pro subscriber (at any level) to apply for this opportunity.
To see further instructions and apply see BCG Pro's Opportunities Hub
If you require further information about the contest or the resulting production, please address enquiries to comedy@turtlecanyoncomedy.com
The deadline for applications is 5pm (BST) on 7th July 2019.
Terms
TCC will retain full rights to use and distribute material written for the web series throughout the world in perpetuity, including but not limited to exploitation through its YouTube Channel, social media platforms, and any other outlets it deems appropriate.
TCC will pay £150 to each writer chosen. Any future development of ideas or projects would be subject to a new arrangement.
This process is intended to work with new talent and to develop a future working relationship with TCC, although there is no commitment from either party to do so. TCC is under no obligation to commission, produce or distribute any ideas submitted and their decision on any application is final; likewise, any ideas turned down by TCC remain the property of the entrant to use as they may wish.
Writers agree to appear in photographs and video that will document the process.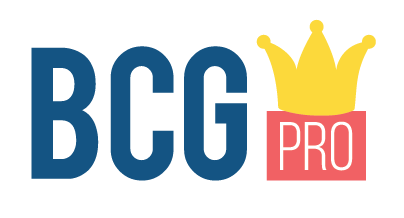 Enjoyed reading? This article is provided as part of
BCG Pro
. For much more like this, including premium articles, resources, tools and services,
find out more and subscribe
.