How we created a cool short, then released it in a crisis, by the makers of Roundheads And Cavaliers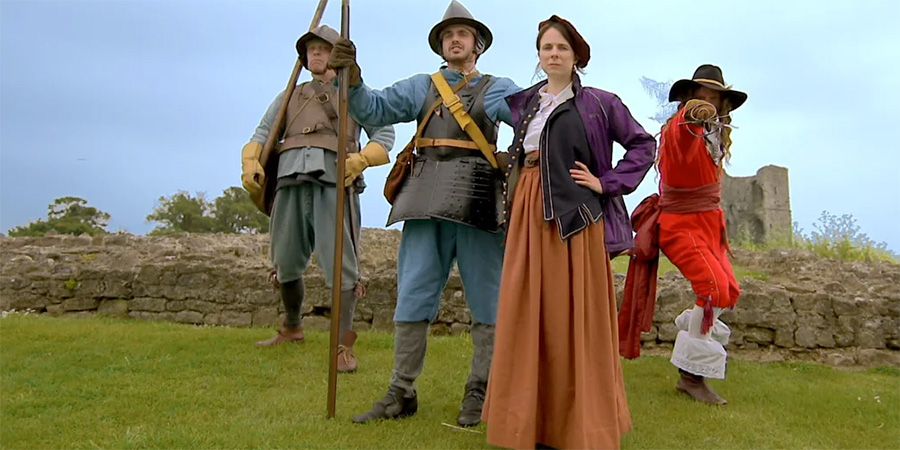 Trying to get an independent film made and marketed is a tricky business at the best of times, but when cinemas are closed and film festivals are cancelled? Then it's time to come up with a whole new strategy.
Roundheads And Cavaliers is a new short starring Cariad Lloyd (Peep Show/Austentatious) as Alice, a nervy newcomer who enters that most intimidating of arenas: a historical reenactment society. The 12-minute film is an absolute treat in troubled times, and those characters clearly have further potential, so we grabbed some backstage tales and tips: from director Chloe Thomas (Horrible Histories, Victoria) and its award-winning writer, Kevin Mears.
So, was it always meant as a short film, and why would someone make one? How did they negotiate the lockdown release, and what positives sprung from it? And did the intervention of a big prime-time historical drama help or hinder its progress?
Plus some other handy tips for potential filmmakers.
How did Roundheads And Cavaliers begin, and what brought you both together?
Kevin: I've always been fascinated by history, so I've come across reenactment groups before. Everyone involved seems to be so committed and passionate about it, and there's such a great sense of community there. I really like comedy with a bit of positivity and compassion to it, so I started exploring the idea of writing a comedy about them. This was about ten years ago.
Chloe: I met Kevin to talk about another short script he'd written, but as soon as he mentioned this one I wanted to read it. I've always wanted to make something funny, but warm, set in this world. I've gone to a lot of living history days at castles over the years, and observed what a serious business it is. Anything taken that seriously has instant comic potential to me.
Kevin: The more I researched them and why people love to dress up as people from hundreds of years ago, I soon discovered the real story here was escapism. It's the friendship, the acceptance and the offer of escapism that attracts Alice to reenactment. Really, a distraction from the real world is something that's quite timeless, and especially relevant at the moment.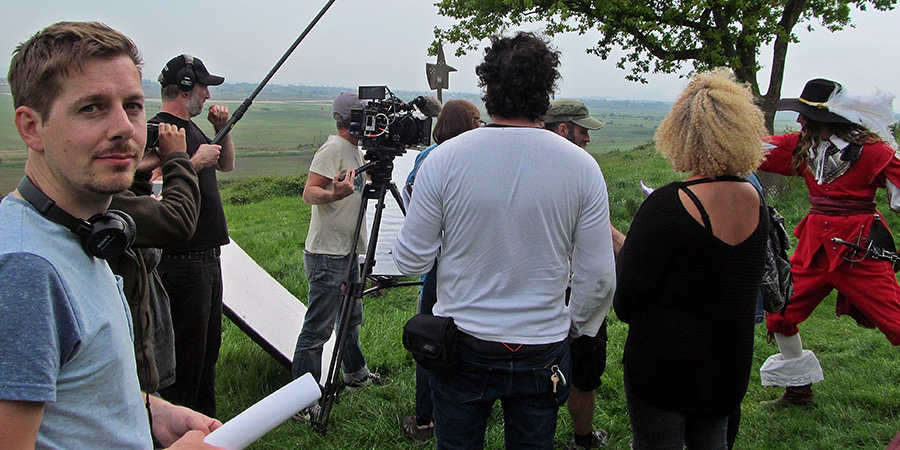 Was it always the plan to make it as a short film?
Kevin: We always said this was meant to be a teaser for something bigger. I had a feature film script and a TV series outline prepared, to cover both possible angles for the next stage. But having been trying for years to get it noticed I thought a short film would serve it well as an introduction, and be the easiest thing to make.
We wanted to introduce the characters and show what the world feels like to them.
Chloe: If you're thinking big; a series or a feature-length project, having a short taster is invaluable. It's the best 'look and feel' that you can have.
How do you 'pitch' a short film, to the actors and crew? As a standalone thing, or do you suggest further potential for it?
Chloe: Enthusiasm, flattery and begging have always served me well. I have now directed a few comedies with such great actors and crew that I can start with those people.
It's always worth aiming high with actors. If they like the script, then anything is possible. Actors want to work more than anything else, and will consider a good project even for minimum rate.
Another tip: make the shoot as short as possible, so cast and crew can squeeze it into a weekend or downtime between gigs. Crew are interested in making new connections for future work and simply working with people they like.
I was lucky to work with both people I rate and have worked with before, such as Justin Evans (Director of Photography) and Jim Meacock (composer). But I also persuaded new-to-me people to join us, like Mark Found - who is a very experienced sound recordist, and editor James Page, both with great comedy experience.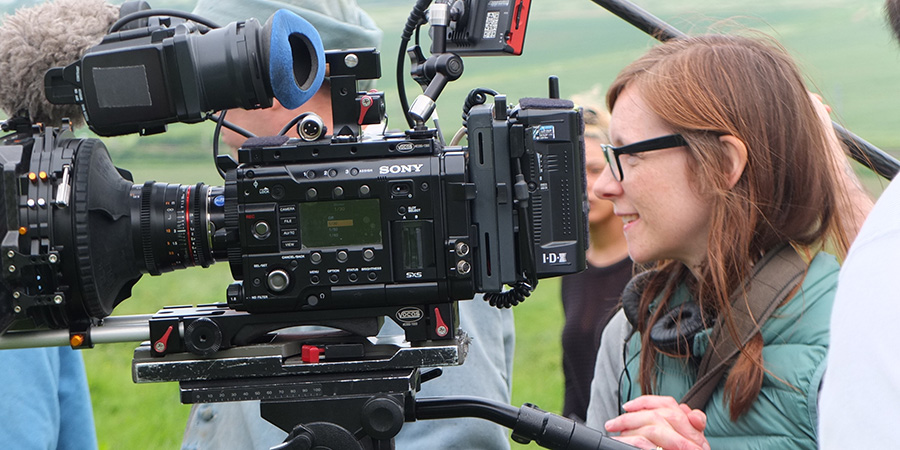 Could you talk us through the production process - did you budget a certain amount of money and time to make it? And did you keep to the targets?
Chloe: We couldn't have made it without the financial backing of Stefan Allesch-Taylor, one of our executive producers, and a contribution from Simon Kemp (owner of Skulls Direct). I had just set up a production company, One Glove Films, and decided to produce and direct this short as one of my first projects.
My priorities were: money on screen (civil war reenactment costumes, location); paid cast and crew, even at minimum wage - this isn't always the case for shorts; and then food; petrol; accommodation. Both Kevin and I put our own money into the project too.
During the rehearsal I got the call that changed everything for me - I had got a directing job on Victoria, which was my breakthrough into high end TV. So that blew the timeline out of the water in terms of post-production, but we got it finished eventually. Kevin took over the post and pulled in some favours on the sound design and colour grading.
What was the original plan for when it was finished? Film festivals presumably, competitions...?
Chloe: Film festivals, then pitching it to comedy producers as proof of concept for a feature film or a sitcom series.
Kevin: The plan was always to get as many people to watch it as possible to start developing it further. We've both done the festival circuit before and decided to focus on a select number of bigger festivals for this, while also sharing it with as many people in the industry as possible via email.
We were really pleased to have the film screen on both sides of the Atlantic within a couple of days of each other, at the Bafta-qualifying Cambridge Film Festival and Oscar-qualifying Austin Film Festival. We were also selected for the Bafta Cymru-qualifying Carmarthen Bay Film Festival that was due to take place in May 2020.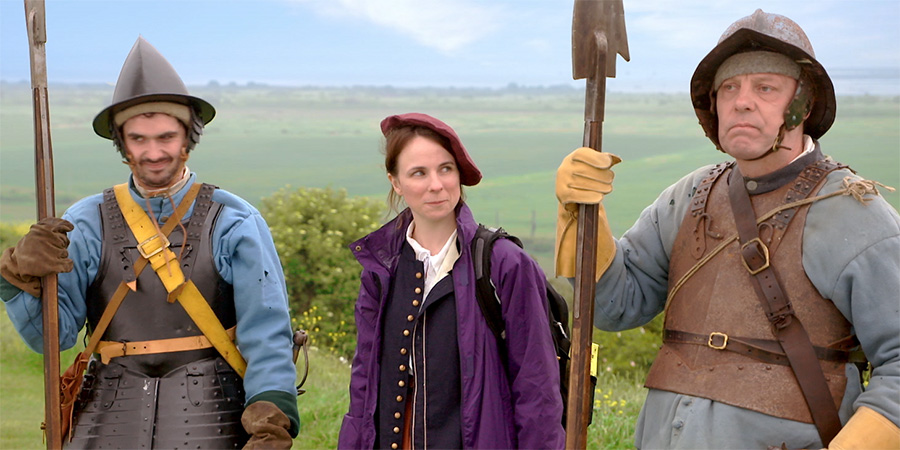 When did you realise that the lockdown was going to change everything, and how did you respond initially?
Kevin: Pretty much as soon as the lockdown happened we got a couple of emails from festivals saying they had no choice but to cancel, or postpone. I think if we'd made a film with a limited shelf life, or if it was a subject matter that was in danger of becoming irrelevant, then we would have been more disappointed.
Chloe: The route for shorts is generally festivals, then online, but as the festivals were cancelled we went earlier to online.
And how has it worked out since then? Are there any unlikely benefits to this situation?
Kevin: It's actually worked out okay! With most of the industry now working from home, there's a bit more time to watch and read things. Obviously we're not the only ones affected by this, and the abundance of films going online at the moment means it's even trickier to break through.
Thankfully we've had some lovely people in the industry that have been shouting about it on our behalf as well. There's quite a sweet and positive feeling to the whole film which was always our intention, and with everything that's happening in the world right now it's going down really well, which is a relief!
Chloe: I found that executives were much more likely to watch an unsolicited short in lockdown than before. They were all thinking about their development slate in the wake of total production shut down. So actually I had a really good response. Plus - it's a comedy in beautiful English landscape, so it provided a welcome laugh in stressful times!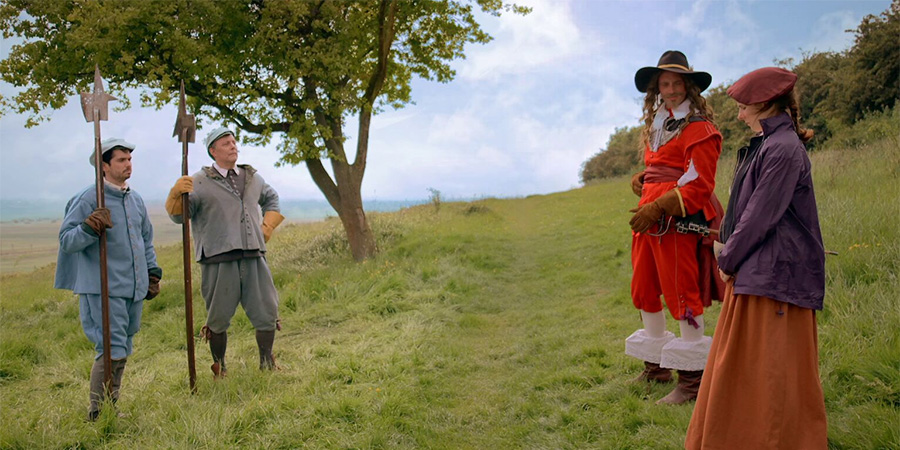 With the benefit of that experience then, how would you advise someone who wants to make a short film, in the near future?
Kevin: I would say the best advice I've ever been given is to just make it, no matter what. Yes, films cost money to look good, but it's the characters and the story that people ultimately remember. I've seen so many films that probably cost a few hundred to make that I've been wowed by.
I'd also ask where your audience is likely to be. There aren't too many comedy-centric festivals around and you're more likely to appeal to people online. Same goes for horror really. Horror and comedy seem to be best mates when it comes to audiences.
Chloe: Totally agree. The writing and performance will shine through no matter what your short looks like, although it never hurts to make it look good. Do an online readthrough now to test the concept, there's loads of actors out there, up for trying something out. Aim high with casting, good on-screen talent entices a talented crew and ultimately industry attention.
Don't get too hung up on equipment, shoot with what you can afford. And make friends with as many editors as you can, and posthouses. They will help you get to the finish line. Everyone focuses on the shoot, but there's so much to do to get it to the finishing line.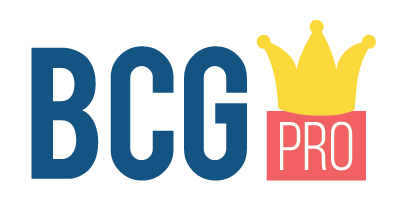 This article is provided for free as part of BCG Pro.
Subscribe now for exclusive features, insight, learning materials, opportunities and other tools for the British comedy industry.