Witty, warm and wise, Lou Sanders is one of those folks not encountered every day. One of those beings who might be described as an 'old soul', she offers a glimpse into the truth of life and understands that the meaning of existence is to pursue passion - and have fun doing so.
A stand-up comedian and Taskmaster champion, her new gig as co-host of Mel Giedroyc: Unforgivable on UKTV's Dave will endear herself further to the hearts of the nation.
A former complaints handler for Ofcom, she is sharp when it comes to unravelling the nuances of the human condition and savvy about translating foibles, fixations and failings into comedy gold.
Here Lou details how she made the leap into full-time comedy, why collaborative telly is the best and explains how rather than being a suffering artist, joy is at the centre of her creative process.
Would you class yourself primarily as a stand-up comedian, a writer or an actress?
Someone called me an 'entertainer' the other day and I laughed because it sounds so funny but it's quicker to say!
How did you go from working for Ofcom to becoming a full time entertainer?
I'm really terrible with dates but maybe about six years ago I was working part time at Ofcom and I was very paranoid because I wasn't very good at doing my job. I thought I would get fired at any minute. But no, it was really nice.
I was doing comedy on the side. So, you'd go and do a gig in Wales and get back at two in the morning and then have to be at your desk at quarter to nine.
I was so into comedy and so into my other life that it was so depressing having to go in to the office. But I also felt very lucky to have a part time job with lovely people.
I left to do full time comedy but I didn't really have much work coming in.
I was reading books, you know those books that are like, 'Jump and the net will catch you...' I was like, 'Right, I'm jumping baby!' And everyone was like, 'Yeah, but what are you going to do for money?' I said, 'I'm jumping and the net will catch me!'
I only had to borrow the rent a couple of times from my dad, so it wasn't so bad.
You're hosting Unforgiveable with Mel Giedroyc, you've done a stand-up show about shame and have spoken a lot about forgiveness and the power of forgiveness. Do you think we live in a world that is too judgemental, for example with cancel culture, and if so what can we do to be more open and forgiving?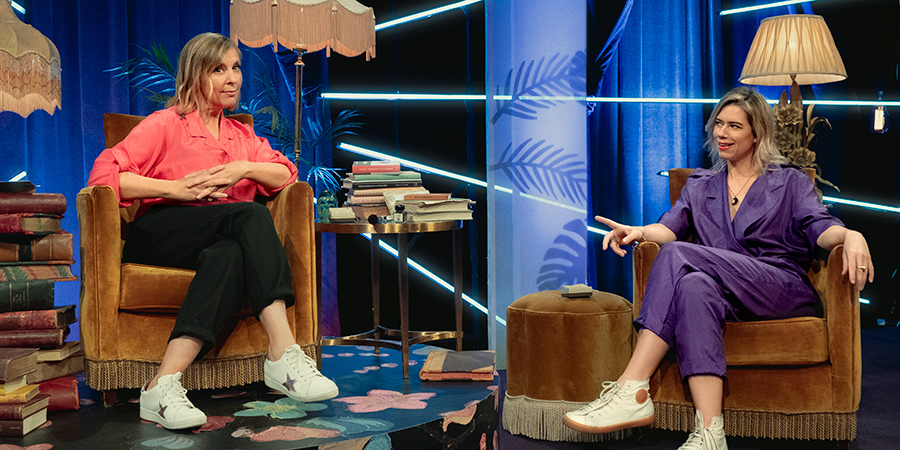 Oh my god, yeah. It's a fun show and people are talking about bad things that they have done but then I'm very aware that we don't live in a society that sort of gives the benefit of the doubt, is compassionate and is like 'Oh well, maybe we took this out of context.'
Because there's one thing that I say. I love animals, of course I do, but in one of the episodes I admit that I dropped a cat out of a window. But I was just a little kid and I thought it had nine lives.
On the upside, I only did it once. And, no, that's not because the cat died - the cat was fine. Also, it wasn't my cat - does that make it better or worse? You've got to go by your own guide.
There's a bit where I'm mean to Jimmy Carr for a joke, and I watched that back and I cringed. He doesn't care but it's not who I want to be.
In a three-hour record sometimes you go the wrong way or you say something too negative and it's a learning curve - but it is just quite a public learning curve.
But it's one joke in an eight-part series. We're always going to let ourselves down through life - always.
And the thing is we have to answer to ourselves more than anyone and then realign. Sort of think to ourselves, 'Oh that didn't feel good,' and hopefully just keep getting better.
But you know, life is a series of embarrassing things that you've done... punctuated by joy and good times.
Is there anything that is unforgiveable for you?
Even murder is forgivable if they are VERY SORRY! I mean it's all context, right?
In 2018, your show Shame Pig was the joint winner of the Comedians' Choice Award for Best Show at Edinburgh. You were in Edinburgh again in 2019 with your show Say Hello to Your New Step Mummy. How do you see Edinburgh, festivals, the stand-up circuit and live gigs panning out from now on?
I've no idea. I don't really think about it because it's not happening at the moment and I don't get to decide when it comes back, so I've just sort of put it away for a bit.
It's sort of like fantasising over getting back with an ex. There's no point. It's not a good use of energy is it? Mind you obviously I have done that, ha ha.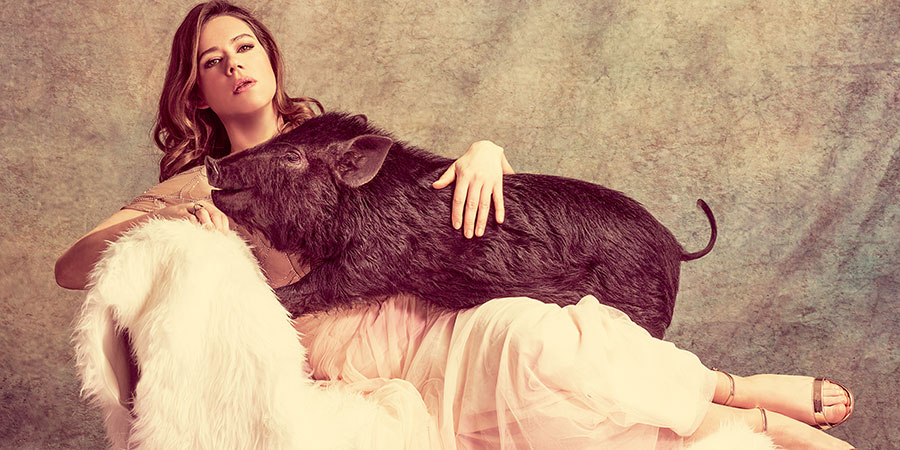 What's your process in terms of coming up with an idea for a show and then executing it? Do you come up with a theme or gather experiences in your life and put them together?
There isn't really a process. I really wish there was. The shame theme came about because I was discussing it with a friend. I love that theme so I hooked onto that.
But usually I let the stories come out and then think, 'Is there's something to hang it on?'
I'm working on a new show at the moment and I've no idea what the theme is. I think it's about dividedness.
What gems of wisdom or insight you can give to comedians and comic writers who are just starting out but would like to follow your path?
Do it because you love it. Work hard, be nice. And this is the hardest one of all, people used to say this to me and I thought, 'Oh, f- off I just want to be successful,' but as cliched as it is, enjoy the process.
You might die before you make it, so it'd be sad if you didn't enjoy it along the way.
That's a nice message isn't it, 'You might actually die before you make it. Have fun yeah?'
Guess how many paintings Van Gogh sold in his lifetime? None. If he hated his whole life because he was waiting to sell a painting - you know? Have a nice time, chop your ear off - that's what I'm saying.
What would be your key advice to women wanting to take a leap into comedy - perhaps who have never performed before?
Write all the time. When you can gig, gig all the time. And just come at it with an obsession. And take up your space. Don't give a f- what anyone thinks, even though that's easier said than done and I'm giving advice that I don't really take myself.
Do you think it is more difficult for women to get ahead in the comedy world? Or do you think there are more opportunities now, with so many different platforms?
There's not as much space on telly. If you look at any show it should be even, it should be fifty-fifty. And it never is. And also they often don't have the women as comedians.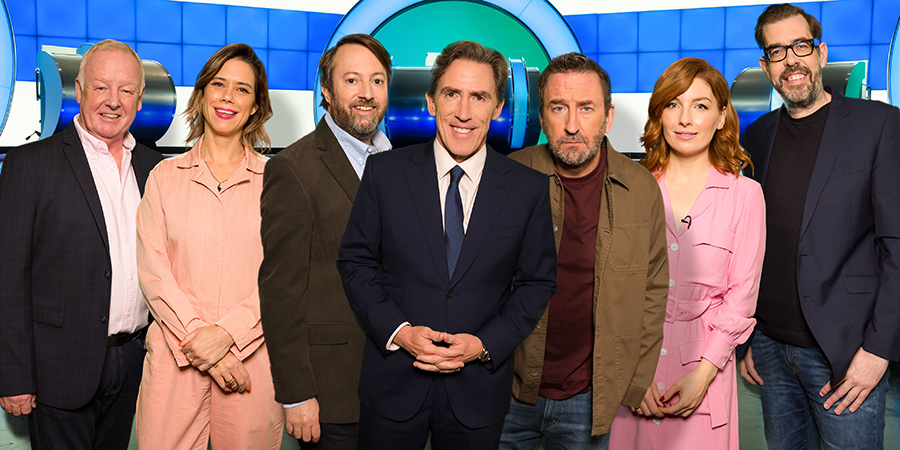 Now everyone knows they have to have more representation so everything feels like an add-on. Like, 'Oh, we've got the five comedy men we want. Ooh, now we need someone of colour and a woman... Oh, that can be the same person. Are they a comedian? No, they're a chef or a popstar. It's like all of it's an afterthought rather than a passion for talent. I'd love to see commissioning from the heart and more commissioners more in touch with talent.
On panel shows there's definitely not as many spots. On ANY comedy show there's not as many spots for women.
It's fine in some genres but we are way behind kids TV even, which just does 50/50... because why wouldn't you?
I know people get annoyed because we always bang on about it and stuff but if we're over half the population and there's so many female comics now, it's so behind.
You look at America - they're doing so much better in terms of representation of women.
Don't just tick a box, get out there and f-ing see talent that excites you - there's so much of it.
What advances do you think the TV realm could make?
Scripted has come so far and we are making some excellent shows. I think with comedy we just need to take more risks and let the performers make a few more decisions but I know that's sometimes tough because of trust and people having to justify their jobs.
You've written for a range of TV shows including 8 Out Of 10 Cats, Mock The Week and for Miranda? What advice do you have for writers who want to work for similar shows? What's the best route for them to take?
I wrote for other people I knew doing those shows, not the shows directly. So you could get to know the voice of someone you love and approach them with, say, twenty jokes.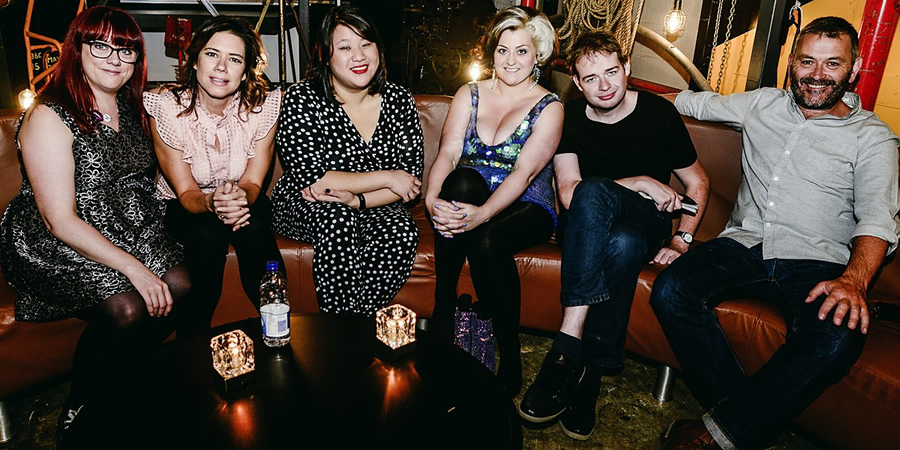 You wrote and starred in short film Elderflower. Do you think comedy shorts are somewhat of an unexplored area for comedians? And could you see Elderflower turned into a British feature film?
I don't know. My flatmate and friend Luke McQueen did a short that was really good, called Trevor. Now he's writing the film for that. So it's definitely an option.
I haven't got a burning desire to write a film right now. I'll wait for the idea. I wish I had the idea for Promising Young Woman because that looks like an exceptional film.
Again, it's where your interests lie. Short films take a lot of time and a lot of money.
I quite like short forms. I like messing about on Instagram and TikTok and stuff - that's a lot easier to do.
It depends. If you love film, then do film. There's not one way to do anything. And you shouldn't be doing things for the end goal, like, 'If I do this then I'll get followers.' It should be a process of enjoyment and learning. If you're passionate first then I think other stuff follows.
You've acted in sitcoms including Aisling Bea's This Way Up and Karl Pilkington's Sick Of It - what is it like performing other writers' words?
Lovely because you are learning and growing. I love it - it would be boring if you were just in your own mind the whole time wouldn't it?
You've appeared on so many panel shows - such as QI, Would I Lie To You?, Hypothetical - which one was your favourite and why?
I love all those shows so much. Genuinely feel so lucky to be in all of those.
Those ones are all collaborative - I love the ones that in the edit everyone gets their time and everyone shines; everyone brings themselves to the table.
That's why Taskmaster was so good. No matter who you are and what your vibe is, everyone compliments each other.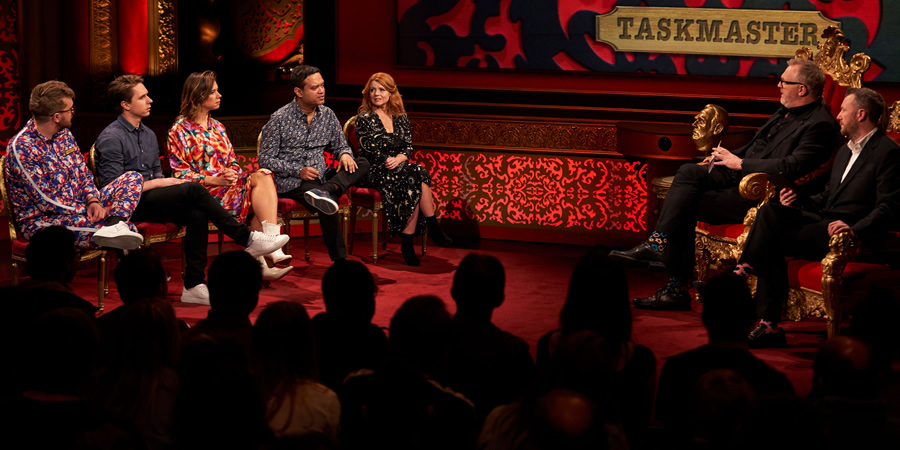 That's why I really like this show with Mel, Unforgivable, because it feels like an ensemble show - everyone's funny, everyone's favoured in the edit, everyone's looked after. I think everyone in comedy has got kinder - all the hosts are really inclusive and try to bring everyone in and that makes for a much better show. I think we've all learnt that.
It seems like Taskmaster is good because you get to see the progress of people throughout the weeks and as a viewer you feel like you kind of get to know someone, and how they really are because they're performing under pressure.
Yeah, it's quite a sweet show. It's really nice.
I think Unforgivable's got that in that people are talking quite honestly about horrific stuff they've done. It's just really fun, I love it.
You did a stand-up routine on James Corden's talk show in the States last February. Do you have plans to do more stuff Stateside?
I love America. I really want to be in America right now, even though it's on fire.
I would love to go over but I'm just waiting for the phone to ring. I guess they've got a few issues right now.
It's tough everywhere at the moment, there's not as much work anywhere so I feel like you would be better in your home country right now.
I think I'm waiting to get a thing before I go out there because otherwise you just end up spending so much money and you feel a bit displaced, waiting for an opportunity, whereas here at least there are options and TV work here and there.
It feels like it would be a risk.
It seems like there's such a huge number of comedians in this country who are vegan - you, Romesh Ranganathan, Sara Pascoe, Simon Amstell, Carl Donnelly, Henning Wehn... why do you think that is?
We were laughed at before but now everyone's joining in so that's quite good. There's a comedian called Tom Ward and he's got really good material about veganism that makes so much sense. You just can't fault the logic. Hopefully soon we'll be the majority.
What's your philosophy for life and the whole the creative process?
I'm really conscious that you say things like, 'Yeah I really believe in this,' and then you don't always stick by it, do you?
I'd love to be a nice person but that's going to take ages and I'm a little bitch sometimes. But it's like, well, you do the best you can.
I don't think I've got a philosophy, I'm just trying to be a better person. Just trying?
Like I said in Unforgivable with the joke about Jimmy Carr, I really like Jimmy and he didn't care but I was personally disappointed because I don't want to make jokes like that, ideally, I want to go a bit higher.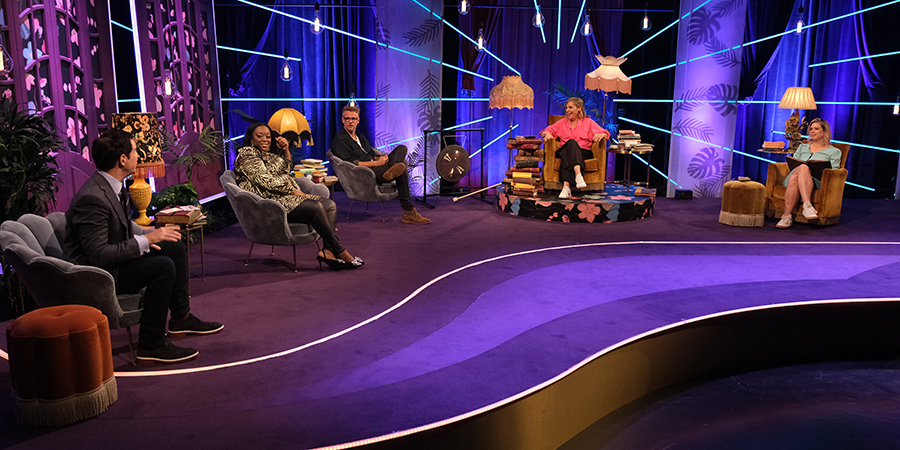 I don't know, we're just trying to get by I suppose. My philosophy is: Let's all just try and get by.
Maybe I need a philosophy. I guess it's always just trying to be a better person, but that's a lifetime's work.
And also try and have fun.
There's so much divide over the corona stuff, people all think they're right in everything and my friend sent me this article the other day to share and I was like, 'I'm not getting involved, the world's gone mad. I'm not going to get involved I'm just going to try and have fun.' And she said, 'That's really selfish.'
And I thought that it's not, actually... because one of the best things for the planet is to try and put out positivity and have fun.
I read that in a book once, that the best thing you can do is try and raise your vibration so that you're putting good stuff into the universe. But then that's seen as selfish. But it's more selfish going round f-ing miserable and making everyone else miserable.
There's a mentality around at the moment where it's almost as if people think, 'Oh well other people are suffering so I have to suffer.' And that's not true, and it's not helpful.
I put a video up where I was learning a skate dance with one other person in a car park and someone put, 'You're not isolating.' And it was because I was full of joy in the video and it was like, 'Oh she shouldn't be having fun.'
I was like, 'I'm allowed one bit of exercise with one other person in an outdoor space.'
It's almost like if someone else is having a bit of fun they want to come down hard on that.
I'm like, 'Oh, let anyone have any bit of joy they can right now please.' It should encourage you to have joy.
But then, I shouldn't even focus on that because that's negative and there's been loads of positive comments, saying, 'You've inspired me to get skates.' So why am I then focusing on the negative comments because then I'm part of the problem.
I had a conversation with a friend yesterday and she feels guilty about going for a walk because she said, 'People can't see their grandparents.' But you're not helping someone else by suffering.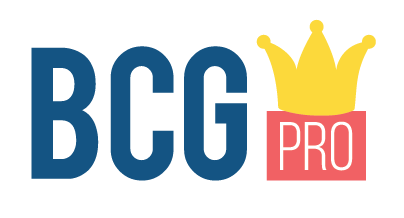 Enjoyed reading? This article is provided as part of
BCG Pro
. For much more like this, including premium articles, resources, tools and services,
find out more and subscribe
.
More insight & advice