Jonathan Davenport, formerly head of digital at Hat Trick Productions, has joined social entertainment and comedy publishers The Hook to help shape and guide their comedy output. We sat down with Jon, who also consults for BBC Studios Comedy, to find out a little bit more about his career.
Hi Jonathan. How did you first get into the industry?
I started off at Granada working in fairly meagre roles in the entertainment department. It was at around the time a lot of money was being put into online, and I quickly got moved sideways into what was called the 'broadband' team where I worked as a writer and editor of the show support websites (Emmerdale, Blind Date, etc).
I ended up being the person who tried to convince the TV production teams to do more interesting things with the websites for their shows - controversial ideas like adding a vote, or a twenty second video clip.
From there, I went into a development role at Endemol doing a similar thing but on a broader level, and managed to get a few interesting digital projects away that didn't rely on a TV component. That got me noticed by Hat Trick, who hired me to set up and run their digital department.
When you started in that Hat Trick role it was still early days for internet video. It must have been an exciting but also frustrating time?
The thing about digital video in the past was that typically the funding for such projects was pretty cyclical because there wasn't necessarily a clear, ongoing business model. We were often at the whim of innovation budgets.
Traditional media companies have been slower to adapt to digital and social media and have tended to fall back on their stable core business model, rather than investing into something that's still emerging.
What was exciting about that time however is that it coincided with the emergence of YouTube, so for the first time an online video project had a chance of reaching a mass audience. Now we see a whole new wave of opportunities across the board with Facebook, in particular, emerging as major contender in the digital video space.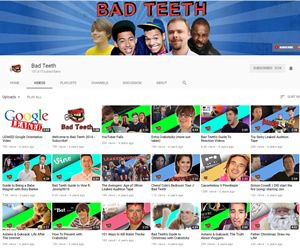 Hat Trick's Google-funded Bad Teeth YouTube channel published some great sketches... but it stopped abruptly in January 2014. What did you learn working on that channel?
By the time we made the Bad Teeth sketches, the YouTube platform was pretty much dominated by YouTubers or influencers. At the time it was a challenge for us to get people to watch a sketch with actors or comedians in who weren't necessarily regular on the platform.
The experience definitely outlined that, what we might class as more 'mainstream' talent, isn't necessarily always the key to success. There are of course some great channels out there who have succeeded with the latter strategy, Funny Or Die being one, but there is huge scope for those like The Hook who have built a strong base by focusing on relatable ideas that are original and funny.
Fast forward to 2018 and young people now appear to be watching more streamed content than traditional TV. The internet is taking over?
TV as a delivery platform for TV content is already in decline as more people tend to stream content on their phones and laptops. The landscape is going to change even more in the coming months as 'Facebook Watch' heads to the UK.
Longer form series content on Facebook will see the giant take on the likes of Netflix and Amazon. They are uniquely placed to take the medium to a new social level because users will be given the potential to comment and interact with each other and the channel throughout a given episode.
The Hook is at the forefront of this new wave, and will be one of the key content suppliers to Facebook Watch as they continue to become one of the biggest media publishers in the market.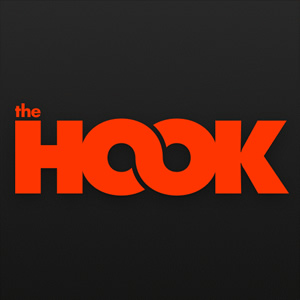 Can you tell us more about The Hook?
The Hook have grown very very quickly, and don't carry around the baggage of a television production company. They've only been going since 2014 and already have a returning audience of 10 million 18-35 year-olds.
Founders Andy Fidler and Gordon Bennell have assembled an incredibly talented editorial team who have developed their skills specifically for the digital platforms they publish on, which is very refreshing to me. And while some social publishers have chosen to lead with 3rd party content, The Hook have honed in on original content as their USP, creating entertainment content which covers key passion points of popular culture, movies, music, comedy, gaming and trending topics.
In addition, they've quickly established a roster of the best new comic personalities in the country, with rising stars including Jayde Adams, Jahannah James, Maddy Anholt, Ken Cheng, Simon Lomas and Richard Gadd. I'm here to help them expand further into comedy content, and some longer form projects for Facebook Watch too.
With so much content now fighting for attention on platforms like Facebook how can you make sure your comedy creations aren't lost in the whirlwind?
Well, it helps if you publish on a platform with over 7 million likes on Facebook alone!
In terms of the specific content, I think being led by the analytics is crucial - what are people watching, what are their cultural touch points?
Within the sketches, it's important to grab people quickly. The whole idea of a sketch that builds gradually to a punchline doesn't necessarily work on Facebook. You need to front load with as many gags as you can, and then expect that viewers may not stick around for the witty twist at the end, so don't always rely on it.
Do you have any tips for those looking to film great online sketches?
On Facebook, I think any idea that is relatable to the audience and quickly gets going could be big. Facebook is still predominately a social platform, so sketches about friend dynamics and recognisable social situations play well. That's why there are so many videos with the naming convention "The mate who..."
Speaking of which, the wording in the black bars is very important too. If the sketch you are publishing bares little relation to the name, it won't do well. It's almost better when devising sketch ideas to come up with the name first and then ask "what would that sketch be?"
The refreshing thing about Facebook is that a sketch can do well based on the relevance of the idea and the quality of the execution. You don't need to necessarily rely on using big names to front the content.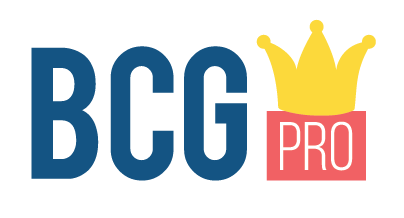 Enjoyed reading? This article is provided as part of
BCG Pro
. For much more like this, including premium articles, resources, tools and services,
find out more and subscribe
.