The Funny Women Awards 2021 - covering performance, writing and short films - are open for entries. For the first time, the UK-based awards will be open to entrants from around the world.
The organisers say: "The Funny Women Awards just got bigger! Funny Women is the leading community for female comedy and our annual awards have now gone global! For the first time the doors have been thrown open to the international comedy community with heats expected to happen in Melbourne, Los Angeles, Boston, Singapore, Milan, Amsterdam, and Dublin as well as across the UK."
Categories include the Stage Award, Comedy Shorts Award and Comedy Writing Award. This year there is a new category too - the publicly nominated Comedy Content Creator Award.
The Funny Women Awards were created in 2003. Past winners and finalists of include Katherine Ryan, Roisin Conaty, Sarah Millican, Sara Pascoe, Zoe Lyons, Sindhu Vee, London Hughes, After Life's Kerry Godliman and Game Of Thrones actress Gemma Whelan.
Jo Brand, who came on board to support the community, says: "As Matron I am calling upon those of you with funny bones to take part in this year's Funny Women Awards. We've never needed laughter as much as we do right now and these brilliant Awards celebrate great new female comedy talent... what are you waiting for?!"
Founder Lynne Parker comments: "Over the last year we have really embraced the online space and increased our accessibility, and I am super excited about the 2021 Funny Women Awards. Looking forward to seeing even more brilliant new female performers, writers and creators from all over the world."
Newly appointed Brand & Operations Director Alex Rochford adds: "The 2021 Funny Women Awards are going to be bigger than ever before! With our collective learnings over the pandemic, we have all had to move performances online and last year's Awards embraced that. We are continually adapting as performers and producers, things we never thought possible have become a reality. In March 2021, we completed a 12-hour live event connecting the Funny Women Community across the globe to celebrate International Women's Day. Live performances from Australia, USA, Singapore and Israel, stood side by side with our European and UK 'chapters'. With this in mind, we feel that opening up all our Awards to the Funny Women global community is the first step to being ready for the 2022 award season."
The 2021 final will return to London's Bloomsbury Theatre on 23rd September.
The deadline to enter the Stage Award is 1st June, and the other categories close for entries on the 30th June.
For full details about the awards and to enter visit funnywomenawards.com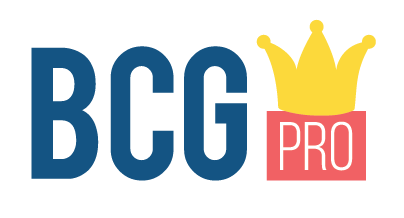 Enjoyed reading? This article is provided as part of
BCG Pro
. For much more like this, including premium articles, resources, tools and services,
find out more and subscribe
.