A new peer-to-peer comedy writing competition for 'total beginners' has been launched.
The First Laugh Comedy Writing Competition is for writers who have less than two broadcast credits to their name.
The contest has been founded by comedy writer Sara Gibbs. She says: "So you think you're funny? Four years ago, when applying for a comedy writing course, I didn't have the confidence to answer that question. Four years on, having sold many sketches and jokes to the UK's top TV and radio comedy shows such as Dead Ringers, The News Quiz, The Now Show, Newsjack, The Mash Report, Have I Got News For You and more, I can tell you that no matter how imposter syndrome-y you feel, nothing bad can come of giving it a go.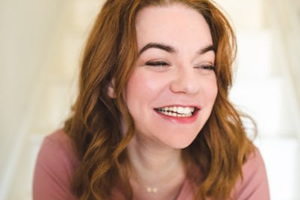 "I was lucky enough to participate in a course (the wonderful NFTS Writing & Producing Comedy diploma, for anyone who's interested) which taught me everything I needed to know about the UK comedy industry, kickstarted my career and gave me a baptism by fire in pitching to a room, but without it, I wouldn't have had a clue where to start. It got me thinking about how many potential Next Big Things are out there who just need to know how to get a foot in the door.
"There are many brilliant competitions out there - but very few without a barrier to entry, like an entrance fee, a minimum number of credits or two cups in front of you, one the key to entry and one laced with arsenic. This competition is for absolute newbies. No experience required, or allowed."
The winner will receive £250 and a series of short meetings, over Skype or in person, with some of the industry's most successful writers, producers and commissioners. Mentors already signed up include David Schneider, Jon Holmes, Saskia Schuster and Mollie Goodfellow.
To enter, you should submit one sketch (no longer than 400 words), ten of your best one-liner jokes and a paragraph about what the prize would mean to you.
The deadline to enter is Friday 8th November 2019.
The exact entry criteria is as follows: "Entrants must have fewer than two comedy broadcast credits (credits on two separate television or radio shows). This does not include podcasts, but it does include one-liner credits. Entrants must currently reside in the UK. You may not submit more than one entry. Writing partnerships will be considered, but if you're submitting as a partnership you may not also submit as an individual or in another partnership. You must submit your own original work. Shortlisted entries will be monitored for duplicates. Please do not identify yourself in the body of your sketches, jokes or personal statement. There is no age limit and entries will initially be judged anonymously to ensure equal opportunities are upheld."
The entry form can be found on thefirstlaughcomedycomp.co.uk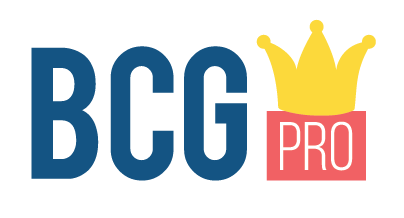 Enjoyed reading? This article is provided as part of
BCG Pro
. For much more like this, including premium articles, resources, tools and services,
find out more and subscribe
.