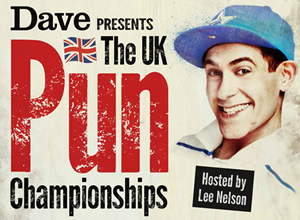 The search for the 2015 UK Pun Champion has been launched by TV channel Dave, as part of their continued support of Dave's Leicester Comedy Festival.
The 2nd UK Pun Championships will take place on Thursday 12th February in Leicester and follows the successful inaugural championship which took place as part of the 2014 Leicester Comedy Festival.
Entry to the competition is open to any comedian who is currently performing regularly in the UK. All puns used as part of the competition must be original and no competitors can have performed stand-up on TV.
The live rounds of the competition, due to be hosted by Lee Nelson, will once again be a major part of Dave's Leicester Comedy Festival. Following the format of a rap battle, topics are picked randomly on the night and competitors then take it in turns to pun about that particular topic.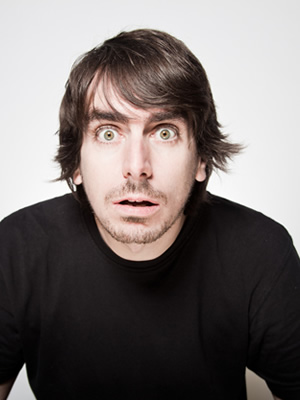 The audience vote on the night for their favourite and the winner goes through to the next round. After a full evening of pun-based comedy, two finalists then fight it out until the winner is voted for by the crowd.
Steve North, General Manager of Dave, says: "We are delighted to present the 2015 UK Pun Championships following the huge success when we introduced the contest as part of Dave's Leicester Comedy Festival 2014. The night was described as having a 'pantomime atmosphere' and is already established as key comedy fixture. We're proud to support this grass roots search for the best punster in the UK."
To enter, comedians must submit 5 original puns on any subject, together with a short biography. For full details and to apply, please contact beccy@bigdifferencecompany.co.uk
The winner of the first competition was Darren Walsh (pictured), who went on to take part in the O.Henry Pun-Off World Championships in Austin, Texas. He has recently released a joke book, titled cheep laughs.
Highlights from last year's final can be heard below:
And here is the video that was used to promote the opening year: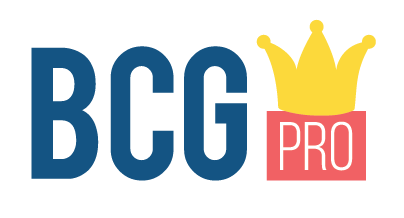 Enjoyed reading? This article is provided as part of
BCG Pro
. For much more like this, including premium articles, resources, tools and services,
find out more and subscribe
.