TV channel Dave is the new sponsor of the Edinburgh Comedy Awards.
Awards producer Nica Burns revealed the news at a press event this morning, saying: "We are delighted to announce that our new title partner is UKTV comedy channel Dave.
"There is an incredible synergy between us; we both love comedy and are always looking for up and coming talent - the stars of tomorrow - to sit alongside the stars of today. Many of our nominees, from James Acaster, to Nish Kumar, Sara Pascoe, Romesh Ranganthan and Lucy Beaumont are stars or panellists on Dave's original comedy strands. We are looking forward to a great partnership and announcing our first Dave's Edinburgh Comedy Award nominees and winners."
The deal between UKTV and the Edinburgh Comedy Awards has only been secured in the past couple of months, leaving little time for Dave to plan a full array of programming from the Fringe. From 2020 they aim to air more substantial coverage of the festival, but this year they still aim to feature a range of comedians across their broadcast channel, social media platforms and on-demand service.
Key amongst these will be a strand of short films, broadcasting every night during August in a 9 or 10pm timeslot. Almost advert in length, the 1-3 minute productions will feature different comic talents, in the same model as December's Davent Calendar.
UKTV's experience at the festival will influence both the extent of their plans for next year, and the channel's wider approach as it seeks to represent and broadcast a wider range of comedy beyond the entertainment shows and sitcoms currently on its slate.
Talking about their new partnership, the awards say: "Dave has a well-established passion for supporting fresh comedy, and with a growing slate of UKTV Originals, the channel is committed to seeking out new acts. With an audience of over 19 million people each month, original commissioned series include fan favourites such as Taskmaster, Hypothetical, Judge Romesh, Sliced and Jon Richardson: Ultimate Worrier. The channel prides itself on supporting new talent, with the majority of their original comedies bringing in young audiences, significantly above industry average. Across 2019, Dave has nine UKTV Original comedy series on the channel, working with over 100 comedians across the year."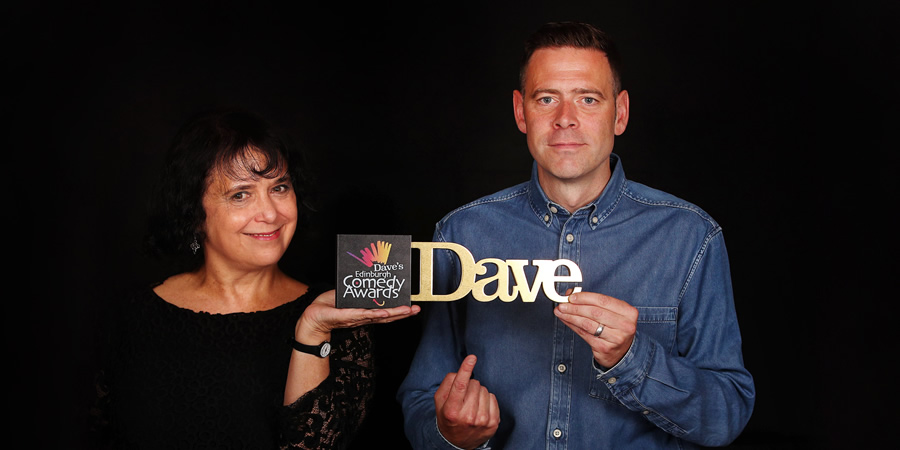 Luke Hales, channel director for Dave (pictured with Nica Burns), comments: "We spend a lot of time talking to our audience about what they want from both comedy and Dave, and one of the most common responses is asking to be introduced to new comics - so partnering with The Edinburgh Comedy Awards feels like the perfect way to help us discover even more new talent. We want to make sure Dave is immersed in fresh comedy in the real world, as well as on television. We love the Edinburgh Fringe Festival here at Dave, and this year, wanted to build on our involvement alongside Dave's Joke of the Fringe - we're extremely excited to help support the Edinburgh Comedy Awards, who share our passion and commitment for supporting both new and established comedy stars."
British Comedy Guide understands UKTV has signed a multi-year deal. UKTV confirms: "With this partnership we're looking forward to a long-term future together, supporting and championing the very best of comedy in the country and at Edinburgh Fringe. We're planning on couple goals here at Dave."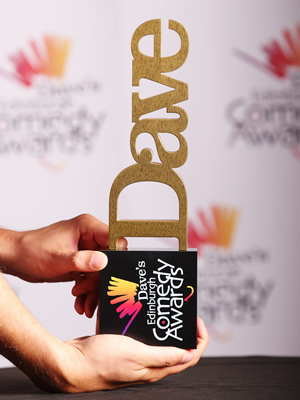 As part of the sponsorship, a new trophy has been designed by UKTV's in-house creative team.
There will be no change to the judging process. The criteria for the three awards - Best Comedy Show, Best Newcomer and the Panel Prize - remain the same.
2019 is set to be a record-breaking year for the Awards, with over 750 different comedy shows eligible for the shortlist, all of which will be automatically seen by the judging team. Additionally, approximately 30% of performers at this year's Fringe are expected to be female - the highest percentage ever - and comedy the single largest constituent part of the entire Festival Fringe.
This year's Dave's Edinburgh Comedy Awards panel will be chaired by Dominic Maxwell, comedy critic of The Times. The full panel line-up will be announced at a later date.
The shortlist for Dave's Edinburgh Comedy Awards will be announced on Wednesday 21st August, with the winners to be revealed on Saturday 24th August. The Best Comedy Show cash prize is £10,000, with £5,000 each for Best Newcomer and Panel Prize.
A full history of the winners and nominees, eligibility rules and all other details about the Awards can be found at comedyawards.co.uk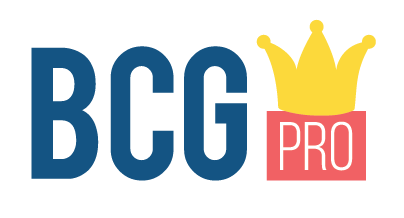 Enjoyed reading? This article is provided as part of
BCG Pro
. For much more like this, including premium articles, resources, tools and services,
find out more and subscribe
.