UKTV channel Dave has teamed up with Triforce Creative Network and its website Dandi.org.uk to find underrepresented voices to write a four-part TV anthology series, which will then be made and performed by diverse groups.
The network confirms: "UKTV is engaging with TriForce in a 360, multi-step process to ensure change across the board. Beginning with utilising TriForce's WriterSlam platform, which has a reputation for discovering writers from all backgrounds, UKTV is looking for writing samples (10 pages maximum, not full scripts) across a broad range of ideas, with a key aim being for writers to tell the stories they wish to tell, ranging from the comedic to the dramatic.
"UKTV will then work with Triforce/Dandi.org.uk to filter these submissions down to six finalists, who will all receive a paid commission to write a fresh half hour script based on their own personal experiences of living in the UK today. Four of these scripts will then be selected to be produced and broadcast on Dave, with the potential to secure a full series commission.
"UKTV will also work with Dandi.org.uk, which provides bespoke D&I support to the entertainment industry through diverse recruitment across crew, creative and clerical roles. By tapping directly into its fully inclusive talent network, UKTV is committing to diversity and inclusion at all levels and all stages of this collaboration, ensuring authentic talent is at the centre of the process from start to finish, on and off screen.
"Working closely with these key collaborators, UKTV will also look to identify a number of emerging, diverse-led Indies and work with TriForce/Dandi.org.uk to engage them in the process, ensuring the content creators of tomorrow have the tools they need today."
Pete Thornton, head of scripted at UKTV says: "We're excited to be working with Triforce Creative Network and Dandi on this unique UKTV WriterSlam and to be throwing this opportunity open to all underrepresented voices from any background. This is a truly inclusive initiative, and we want to hear from people from ethnic minorities, those from underserved socio-economic groups, the LGBTQ community, those who identify as having a disability and basically anybody who feels that their voice isn't currently heard clearly on our screens. We're offering dedicated support and mentoring over a three-month writing period and then the opportunity to see your show prepped, cast, shot, edited, marketed and broadcast on Dave next year."
Fraser Ayres from TriForce says: "This is what a '360° approach' actually looks like. If we're going to find more Michaela Cole's and Tim Renkow's we need to develop pathways that provide access - then perhaps those much-needed voices won't have to traverse so many obstacles to be heard. This move is unprecedented and kudos to UKTV for taking this tangible and giant step to truly move the dial with us."
Submissions are open from midday Thursday 18th February until 11:59pm on Thursday 25th March 2021. For more information on how to submit, visit the WriterSlam page
In October, BCG Pro published an interview with the TriForce Creative Network team, in which they spoke about how they have been working tirelessly to improve diversity in areas such as acting, producing and directing.
UKTV have also launched a sitcom initiative for female writers.
Richard Watsham from UKTV says: "We aspire to be the best in the industry at discovering, developing, and promoting underrepresented talent, and it's vitally important that we empower talented individuals to tell their unique stories on screen. We are not seeing enough of those voices in comedy despite enormous amounts of talent out there. These two initiatives will offer tangible opportunities, funding, and a support structure that I hope will help us take a big step in the right direction."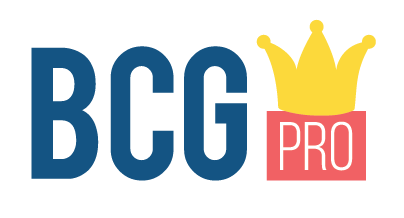 Enjoyed reading? This article is provided as part of
BCG Pro
. For much more like this, including premium articles, resources, tools and services,
find out more and subscribe
.