We chat to Cyrus Bales, a comedy writer and performer who is set to record his new satirical sitcom pilot Dexit in front of a live audience this August.
Hi Cyrus. Can you tell us about your background?
When I started out writing, it was originally in drama, making short films. However in my late teens and early twenties I really got into comedy on BBC Radio 4, listening to almost everything on there with my dad, from old classics like The Navy Lark to excellent new comedies like Cabin Pressure.
I formulated some ideas and began to write. In 2010 I recorded a sitcom pilot called Who Will Save Us Now? at the Canal Cafe Theatre. Since then, I've gotten into doing stand-up comedy as well as writing away on various projects.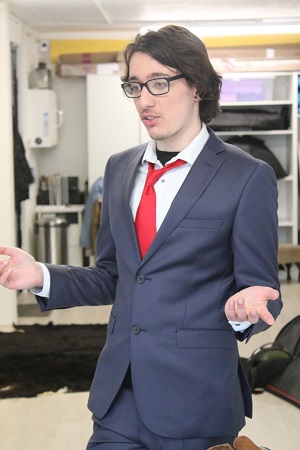 We're talking today as you've written a sitcom called Dexit. What's it about?
Dexit takes place in hell, specifically within the Church of England's domain of hell. The domain has just had a referendum and voted to leave the Demonic Union, leaving the Prime Monster in the unenviable position of trying to lead her government through it.
Whilst she'd like a crack team of diplomats in her cabinet, the Prime Monster has to make do with Jobo, a self-interested buffoon who can't stop babbling phrases in Latin; Derek, a convert-hating demon with no discernible talents; and Pedantrius, the domain's head of bureaucracy and demon of pedantry.
Between them and consulting with the souls of famous political figures, we get to see the Prime Monster learn that the devil really is in the details.
It sounds very topical and satirical. Did you enjoy morphing some well-known political figures into your hellscape?
As you can probably imagine, this project is very much inspired by our current political situation in the UK.
Regardless of someone's views on Brexit, the only thing everyone seems to agree on is that our political class has become a farce. As a satirist, it's my job to highlight the ridiculous nature of our situation and the people representing us, which is a surprisingly difficult task considering some of the things they come out with are certainly stranger than fiction.
I've thrown together different elements of various political figures to make some quite demonic amalgamations in terms of the characters. It isn't just a case of straight up parody versions of politicians, it's important to give them a bit of their own identity, developing them as unique demons. This also allows for a range of other jokes to be built around them to appeal to a wider audience instead of just those looking for nothing but wall to wall satire.
What's particularly interesting about Dexit is that you've decided to record a pilot off your own back, in front of a live audience?
As I mentioned earlier, this is actually the second pilot I've made this way, however the scale and scope of this one is significantly grander. With the experience of doing stand-up and learning more about the industry since my previous pilot Who Will Save Us Now?, I'm in a much better position to really push this project as something special.
To me; audience comedies always seem funnier; you get the extra feeling of playing off the crowd, giving it a special something which can't be captured any other way. It's obviously more time consuming and expensive than doing it in a studio, but you also get that one-off experience of giving people a live show and making an event out of it.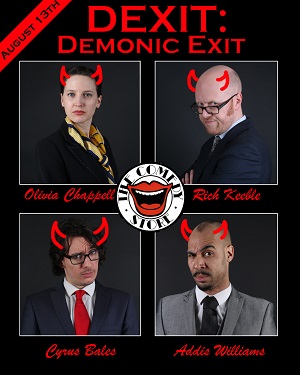 Who have you signed up to play the various roles?
Ever since I worked with Olivia Chappell on Who Will Save Us Now?, I've wanted to cast her in the lead role of something. She's an incredibly gifted actress who's willing to workshop scripts in rehearsal to get the most out of them. I pretty much wrote this script with her in mind from the beginning. She is no stranger to satire either, having recently featured in the Edinburgh Fringe hit MacBlair.
I also cast Rich Keeble, who's silky tones could not be more perfect for the role of Pedantrius, who is very much the 'Sir Humphrey' of the piece. Coupled with a sense of humour that really meshes with the project, he was an ideal fit.
Addis Williams was also very easy to cast and slotted into the roles he plays effortlessly, with the sort of energy and enthusiasm that gives the rest of us a big boost.
Lastly I'm playing a few roles myself, since my last pilot episode I've become much more versatile and comfortable with performing on stage thanks to years of stand-up comedy.
What have you learnt so far in the process of organising the recording?
To say I have a greater respect for Producers and their work would be an understatement. I consider myself very much a writer and a performer, so stepping into the world of producing an audience radio show at one of the top comedy clubs in the country has been quite the challenge. There are so many little aspects of building a show that you don't realise until you are in the thick of it.
Even just the organising of the cast for rehearsals can be problematic. When your performers are in such high demand; working on projects ranging from an opera to a BBC TV sitcom; it can be difficult to find times that work for everyone.
The process has shown me the importance of having actors who want to offer their suggestions and really get stuck into the project rather than just reading lines, they've all contributed so much more than just performances.
It is a lot of time and effort, clearly - but presumably you're hoping having a finished product that people can hear will give you an edge over the other scripts out there?
Approaching broadcasters with a finished product is always going to be preferable and yield better results. Sometimes it can be hard for your vision of a project to translate perfectly from just a script. Having an episode you can give to people and say "Here it is, I can make more" really makes a big impact; and stands out from the process of just reading through endless submissions.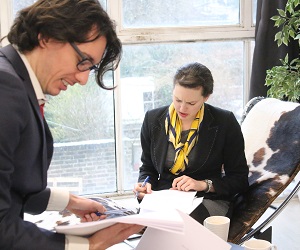 What's your ultimate hope for the sitcom. Presumably you have your eye on Radio 4?
For me, BBC Radio 4 is the heart of British comedy. It keeps alive the fundamental classics of comedy by broadcasting things like Hancock's Half Hour, Round The Horne and The Goon Show, whilst also bringing fresh new comedy built on those traditions. Getting Dexit onto BBC Radio 4 would be ideal.
Do you have ideas for where the sitcom could go next? If it does become a series, due to the topical nature of it, episodes would have to be written fairly close to recording?
For a long while I've been toying with the idea of writing a radio sitcom about a government in hell, as it allows for not only cutting-edge satire, but some wider social commentary and great gags.
The notion of demons having to be burdened with bureaucracy and the day to day reality of running a pit of eternal torture has always amused me, Brexit just offered a perfect premise for a one-off special pilot episode that could grab the attention of people.
A series would be pretty easy to write for me, once you've built the characters, you know how they will react to certain events, so you just feed them plots and watch it grow. With a seemingly endless supply of nonsense in our political sphere everyday, it would be well suited to become a series.
In terms of writing them close to recordings, it's once again all about the characters. As with any writing, if you know the characters well enough and they have enough depth, you can write for them relatively easily. Having a cast who get involved can fine-tune scripts produced in relatively short times, making the whole process smoother.
---
Dexit: Demonic Exit will be recorded at The Comedy Store in London on Monday 13th August. Info & Tickets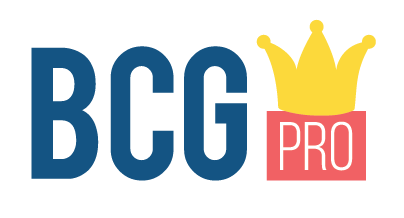 Enjoyed reading? This article is provided as part of
BCG Pro
. For much more like this, including premium articles, resources, tools and services,
find out more and subscribe
.