The Craft of Comedy Writing Conference is to return for a fourth year.
The highly regarded annual event, which takes place in Llandudno (North Wales), has this year been scheduled for the 8th and 9th April 2016.
The conference aims to help emerging writers find and develop their comedy voice through a series of talks, workshops and related events. It is "for anyone who watches comedy on TV or online or listens to radio comedy and thinks 'I could do that'."
The previous years have been well attended by both delegates and industry speakers, with the organisation, atmosphere and content of the sessions singled out for particular praise. Set in the picturesque seaside town of Llandudno, the conference is also seen as a great weekend away, with many delegates socialising in the pub after the event has concluded.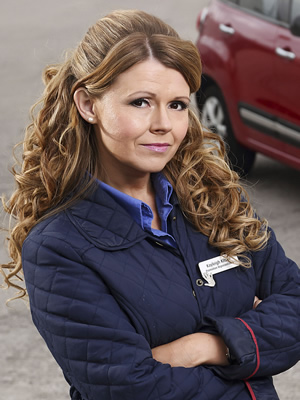 This year, the Friday evening will see a screening of Peter Kay's Car Share, the show which was recently named Comedy Of The Year in The Comedy.co.uk Awards. Following the screening, star Sian Gibson (pictured, who plays the central role of Kayleigh in the show), co-creator Paul Coleman and producer Gill Isles will talk about how the programme was made. The session will also include a question and answer session for delegates to get some tips on the process of taking comedy characters from the page onto the small screen.
The Friday will also include a comedy-themed quiz night, an event which is seen as a great way for deligates to get to know each other.
Saturday 9th April is the main day of the conference, with many sessions planned. Full details will be revealed at a later date, but it has already been announced that speakers will include Radio 4's comedy commissioner Sioned Wiliam, top comedy writer James Cary (Bluestone 42, Miranda) and gag writer Ged Parsons (Have I Got News For You).
The organisers confirm: "Delegates will be able to meet producers, writers and performers working in comedy today to pick up some first-hand tips on how to break into the business."
Steve Doherty, Artistic Director of the conference and Managing Director of Giddy Goat Productions, says the event was starting to become part of the comedy industry's calendar. "It's a great opportunity for writers, producers, directors and commissioners to meet and talk in an informal way - and even better for people who'd like to build their skills in any of those areas."
Doherty also praised Venue Cymru who host and co-organise the conference. "In recent years we've had delegates from across Wales and the whole UK and we look forward to welcoming them again. Working at Venue Cymru is great because the team are so professional - they help the day run like clockwork so delegates get the most out of their time there."
Sarah Ecob, General Manager of Venue Cymru and Conference Director, said she was delighted to be in partnership with Giddy Goat Productions again this year, delivering the conference for the fourth time. "We already have some impressive industry names lined up with more in the pipeline and are looking forward to another weekend of stimulating presentations and panels as well as the popular networking opportunities such as the Comedy Quiz on Friday night."
The conference is funded by Arts Council of Wales and Conwy County Borough Council and thus tickets are very reasonably priced. Early bird tickets are just £65 (or £40 for students). After the 4th March, tickets are £75 (£50 students). Llandudno has many competitively priced Bed & Breakfast establishments, all of which are in easy walking distance of the venue. At the time of writing, Llandudno Bay Hotel has a limited number of discounted delegate rooms available at £40.
Delegates can also purchase tickets to attend the inaugural David Nobbs Memorial Trust Dinner on the Saturday evening if they wish. This charity, being set up in memory of the late David Nobbs, the creator of Reggie Perrin and countless other comedy characters, will support new comedy writing in the UK.
Tickets for the conference and/or dinner are now on sale via www.venuecymru.co.uk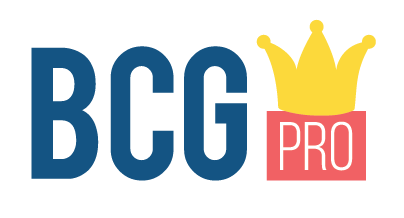 Enjoyed reading? This article is provided as part of
BCG Pro
. For much more like this, including premium articles, resources, tools and services,
find out more and subscribe
.