Nina Stibbe, Faye Brann, Mavis Cheek, Ruth Jones, Posy Simmonds and Danny Noble have been announced as the winners in the Comedy Women In Print Prize 2020 competition.
The organisers say: "Graphic novels, debut fiction and auto-biographical works were awarded top prizes showcasing the versatility of female talent, as the CWIP judges praised an 'excellent year for comic novels by women'. The winners drew upon diverse inspirations: from class, coming-of-age, motherhood and race to slapstick surrealism inspired by the film Women In Love."
The CWIP winners were announced at an online ceremony hosted from the garden of CWIP founder, comedian and actress Helen Lederer. Special guests included 2019 CWIP Lifetime Achievement Award winner Jilly Cooper, Mary Berry, Maureen Lipman, Emma Kennedy and chief judge Marian Keyes.
Nina Stibbe was awarded the Published Comic Novel prize for the "genuinely hilarious" Reasons To Be Cheerful, the "beautifully observed" final book in her semi-autobiographical trilogy.
The Published Comic Novel runner-up was named as 'exciting voice' and Sunday Times bestselling author Candice Carty-Williams, for her 'vivid' debut novel Queenie, about the life and loves of a young Black woman in London.
Talking about judging the competition, Marian Keyes says: "I fell in love with Nina Stibbe when I read her memoir, Love Nina, several years ago. When I heard in 2016 that she was writing her first novel, I moved heaven and earth to track down a proof. She has an instinctive comedic touch. She has that extraordinary gift, which is far harder than it looks, of assembling words according to some magical formula, to make a sentence funny. She is a master of bathos, and of juxtaposing two unlikely sentiments in a way to make you howl with laughter."
The Unpublished Comic Novel prize was awarded to improv performer Faye Brann for Tinker, Tailor, Schoolmum, Spy, which is described as "a wacky, comic spy thriller in which a middle-aged housewife is recalled to her secret life." The Bird In The River by Zahra Barri and The Lady's Companion by Janey Preger were the runners up in this category.
Ruth Jones was given the Witty Woman of the Year Award. Her new novel, Us Three, was published on 3rd September. Meanwhile Mavis Cheek was awarded the CWIP Recognition Award to honour "her comedic writing and teaching, spanning a career of more than thirty years."
The inaugural prize for Humorous Graphic Novel was jointly awarded to Posy Simmonds (Cassandra Darke - "a reclusive art dealer and fraudster faces difficult life choices") and Danny Noble (Was it... Too Much For You - "a world of nudity and slapstick surrealism inspired by Ken Russell's film adaptation of Women In Love").
Judge Janet Ellis, explaining why they picked two winners in the graphic novel category, says: "The judges chose two first prize winners because it became obvious that - far from being a source of argument - both of these books had the full approval and downright love of all the judges. To place one above the other would be against the spirit of this provocative, punchy and supremely supportive prize."
The CWIP published winner receives a cash prize of £3000 from the Author's Licensing and Collecting Society (ALCS) with £1000 for the runner-up from an anonymous donor. For the unpublished category, recognising rising comic talent, the winner receives a publishing contract and a £5000 advance from HarperFiction. The unpublished runner-up receives £2000 from the University of Hertfordshire and mentoring from the MA course in Creative Writing. An additional runner-up receives a place on the online MA in Comedy Writing from Falmouth University - the first of its kind in the country. The graphic novel category joint winners will also receive a cash prize of £1000 to share.
Talking about running the competition despite the challenges of coronavirus restrictions, organiser Helen Lederer says: "To have got through this year half out of lockdown, and half in, has been a battle - but we won it. We turned the challenge of Covid-19 restrictions into a colourful online spatially distanced extravaganza, with witty contributions from star-studded guests. My garden may now be eligible for its very own blue plaque.
"I believe in CWIP more than ever, and the success stories in only two years speaks volumes. Unpublished writers have since got agents and book deals, while the published authors have entirely bought into the CWIP ethos. The joy of including graphic novels has been huge. Posy Simmonds and Danny Noble are the perfect contrast. Simmonds' Cassandra Darke is excellent in detail and wryness, while Noble's Was it... Too Much For You excelled in being bold and rudely out there.
"Nina Stibbe's Reasons To Be Cheerful caused very loud shouts of praise in the Zoom meeting, while the love for Candice Carty-Williams' Queenie was so huge a new prize (with cash) was created on the spot for her.
"Faye Brann's Tinker, Tailor, Schoolmum, Spy elicited unanimous praise, and the two runners up scored highly as well. Zahra Barri's Bird In The River is written by a stand-up comedian with hilarious content, while Janey Preger's The Lady's Companion embraced a witty view from the mature perspective."
For further information on the Comedy Women in Print Prize 2020 visit comedywomeninprint.co.uk
Here is footage from the online event: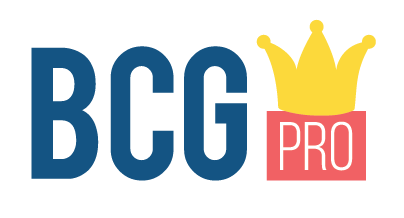 Enjoyed reading? This article is provided as part of
BCG Pro
. For much more like this, including premium articles, resources, tools and services,
find out more and subscribe
.