As part of the BBC's Upload Festival this weekend (19th to 21st June), there is a chance to have your work broadcast on the BBC, and opportunities to join free online workshops with expert advice for writers and comedians.
Upload Festival is described as "the front door to the BBC for creators of all kinds across England and the Channel Islands."
The BBC explains that they plan to "showcase writers, comedians, poets, bloggers, podcasters, anything and everything creative. All you need to do is upload your content at bbc.co.uk/upload for a chance to get played on radio or published on the BBC website and social channels."
The BBC is also running a number of free online comedy workshops. They say: "All you need to do is sign-up. It's as simple as that. Places are limited and given on a first-come, first-served basis, so sign up ASAP!"
The workshops are:
Saturday 20th June 2pm to 3pm: Sketch Writing
A session for everyone. People who've written sketches before, people who've written before but never written sketches and people who want to get started. Join in and find out the tricks and the traps... and above all enjoy forming things to make people laugh. BBC Upload is full of sketches and we want even more. Tim FitzHigham is a multi-award winning Perrier nominated comedian who has toured all over the world for many years. His shows have been on TV and radio including his solo show The Gambler on BBC Radio 4. Tim is lead comedian for BBC Norfolk's BBC New Comedy show.
Saturday 20th June 4pm to 5pm: Writing Comedy for Stage, TV and Radio
If you have ambitions to get your work out there on stage, TV or radio, join this session. Mark Olver will take you through the similarities and differences when writing for each, to help you hone and develop your techniques and your confidence. Mark has more than 20 years' experience in stand-up, as well as writing on shows such as The Last Leg, and hosting warm-up for programmes as varied as Deal Or No Deal and 8 Out Of 10 Cats.
Sunday 21st June 3pm to 4pm: Now is Your Time to Write!
This workshop is for all writers in all genres. An hour of advice and support on getting your words out there, and practical exercises to play with. It's hosted by Ollie Charles, who is co-founder of Untitled, a platform to amplify underrepresented voices through live writers' salons and a global online journal, "Untitled: Voices". Based in London, Ollie's currently writing a satirical novel about the fashion industry.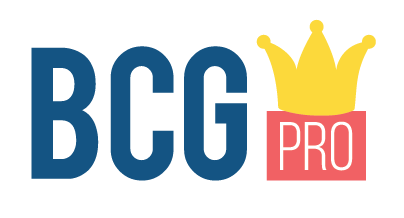 Enjoyed reading? This article is provided as part of
BCG Pro
. For much more like this, including premium articles, resources, tools and services,
find out more and subscribe
.