A new scriptwriting initiative to find burgeoning comedy writers from Black, Asian and Minority communities has been launched by Birmingham-based Transition Stage Company.
The comedy writing competition, Amplified, aims to provide "a platform for witty writers from minority backgrounds and enable them to be seen and heard by the TV and film industry."
The company is looking for for 10-minute comedy scripts to be submitted. The scripts will receive feedback and there is a £1000 award for the best script. The competition will be broadcast via live stream or pre-recorded, depending on Covid-19 regulations, and members of the audience can vote for their favourite writer online.
Amplified follows in the footsteps of Transition Stage Company's successful playwriting competition Enter Stage Write, where scripts are judged both by words on the page and theatrical performances on the stage. Winners of the competition have since gone on to gain success and experience within the TV and film industry, leading to high hopes for the winners of Amplified to achieve similar success for those who enter.
Natalie Adele Edwards-Yesufu, the founder and director of Transition Stage Company, says: "I created Amplified because I want to find funny, diverse writers. I miss the late 90s/2000s renaissance of diverse British sitcoms and shows like Goodness Gracious Me, Desmond's or The Real McCoy. These shows might not resonate with today's youth, but it is time to change the storytelling narrative.
"Who are the next Asian and black minority comedy writers? We need comedy. We need light. This is my next crusade to find these diverse comedic British voices and put them in the mainstream!"
The judging panel includes TV commissioner Sarah Asante, director Darcia Martin, producer Louise Le Puloch, writer and director Anya Camilleri, Martin Sketchley from the Writers' Guild, Chris Sudworth from Birmingham Hippodrome and cinematographer Piero Basso.
The closing date to enter Amplified is 30th July 2021.
Find out more at transitionstagecompany.com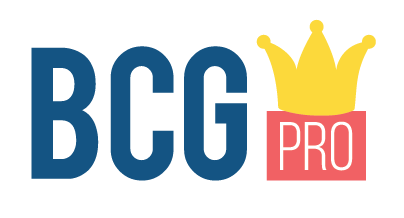 Enjoyed reading? This article is provided as part of
BCG Pro
. For much more like this, including premium articles, resources, tools and services,
find out more and subscribe
.