The third Big Comedy Conference, organised by British Comedy Guide, will take place in central London on 25th April 2020.
The Big Comedy Conference 2020 will focus on writing for broadcast, intending to help sketch and sitcom writers of all levels of experience further their writing knowledge and career.
The 2020 conference follows on from our widely acclaimed 2013 and 2014 events, which featured the likes of Jo Brand, Al Murray, David Nobbs, Hamilton & Jenkin and Simon Nye, to name a few.
We'll reveal many more details about our plans for the conference and the line-up of guest speakers early in 2020, but you can book now at the following super early bird rates:
Early Bird
Access to all sessions
Lunch and refreshments included
Network and socialise with your peers
BCG Pro members get 50% off! They pay just £85. Why not join now?
Already a Pro member? Sign in for discount
Book Now for £170
Saturday 29th November 2014. London.
Our 2014 conference offered advice on how to get on in TV and radio comedy writing - with the best practical suggestions from the biggest names in UK comedy. The day featured 8 panel sessions, 2 headline talks (Graham Linehan and Hamilton & Jenkin), a session with TV and radio's top commissioners, one-on-one sessions with top comedy experts, and great networking opportunities too.
The topics we focused on included writing for writer-performers; jokes without words - how to do silent comedy; how to make a living at comedy; and how to write for Newsjack.
---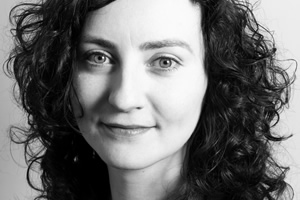 9:30am - 10:30am: 1st Panels
Panel 1(A): Writer? Performer? Writer-Performer! Top comedy journalist Bruce Dessau hosted this session that looked at the big increase in writer-performers, and how writers and performers can work together. Pete Sinclair has worked with Jack Dee for many years, particularly on hit series Lead Balloon, and he explained that process. Manwhile Carrie Quinlan, who has written and acted in many shows in different genres, was also on the panel. Tiernan Douieb gave us the view from the stand-up side of things.
Panel 1(B): The 'Everything You Need To Know About Sketches' Crash Course: Dave Cohen's hugely popular class had people learning how to write sketches, then writing them and performing them all within the space of an hour. It was a fun start to the day and the perfect way to meet new writers.
---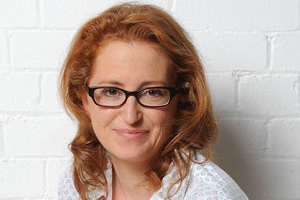 10:45am - 11:45am: Commissioners
Nobody said it would be easy... but even so, our packed-out panel of comedy commissioners and people in the know were on hand to tell the conference about the best approach to getting your work commissioned on radio and TV. Saskia Schuster (ITV), Caroline Raphael (BBC Radio), Simon Lupton (UKTV) and Lucy Lumsden (Sky) represented the broadcasters. Plus we heard from Miles Bullough from Wildseed Studios, which specialises in funding starting-out projects. Stephen Follows was our accomplished host for this panel.
---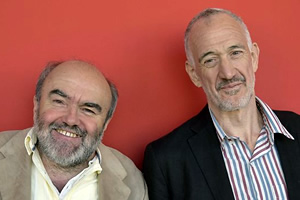 Noon - 1pm: Hamilton & Jenkin
Two of Britain's finest and most successful comedy writers. Together and alone, Guy Jenkin and Andy Hamilton have produced some of the most memorable TV comedy of the last 30 years. Their award-winning hit Outnumbered became the excellent What We Did On Our Holiday movie, and they wrote and produced six series of 1990s' smash hit Drop The Dead Donkey. Long-term collaborator Neil Pearson talked to them about their own careers, how to write comedy, and how to get on in the business.
---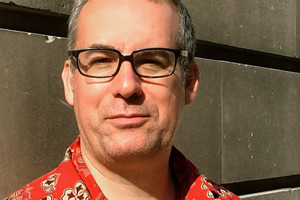 2pm - 3pm: 2nd Panels
Panel 2(A): How To Make A Living At Comedy: We know you're all desperate to secure that million dollar movie deal (it happens), but in the meantime how do you keep on top of the heating bills and supplied with biscuits? David Quantick has helpfully written a book called How To Write Everything - and he has! Sitcom, sketch... shows gags for panellists, novels. He was joined by upcoming comedy star Hatty Ashdown and her Give Out Girls sitcom co-writer Anthony MacMurray to talk about how to get on in comedy away from the mainstream. Marek Larwood also joined in the discussion to explain how he works in various media.
Panel 2(B): Jokes Without Words: A fascinating talk with three writers who spend most of their lives having to explain what jokes look like, as opposed to writing them. Julian Dutton has written Pompidou with Matt Lucas, and Mark Burton had at the time just finished working on The Shaun The Sheep Movie. Joining them was the prolific childrens' TV writer Mellie Buse (Grandpa In My Pocket, Ha Ha Hairies).
---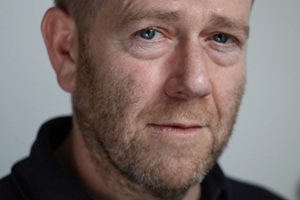 3:15pm - 4:15pm: 3rd Panels
Panel 3(A): Sitcom Success: How do you create the best sitcoms? Simon Nye (Men Behaving Badly) had a number of answers, and he was joined by Vicki Pepperdine, co-writer and star of Getting On and Puppy Love; and Tom Edge, whose first sitcom series Scrotal Recall had just recently been shown on Channel 4. Andrew Ellard hosted, and offered his own thoughts too.
Panel 3(B): The Biggest Comedy Commissioner In The World: Radio is where most writers and performers begin their careers - BBC Radio to be precise, as the world's largest single commissioner of comedy programming. Steve Doherty was a producer there for years before he set up his own production company. Laura Shavin has been a mainstay as writer and performer of The Now Show and is queen of the radio voice over, while Gabby Hutchinson Crouch is one of BBC Radio Comedy's contract writers.
---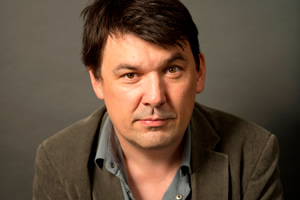 4:30pm - 5:30pm: Graham Linehan
We were delighted to welcome Graham Linehan to the conference. He has created and been involved with several of our most treasured comedy shows of the last 20 years - The IT Crowd, Black Books, Big Train, Count Arthur Strong and the classic Father Ted. In conversation with top comedy script editor Andrew Ellard, Graham talked about how he creates his characters and shows.
---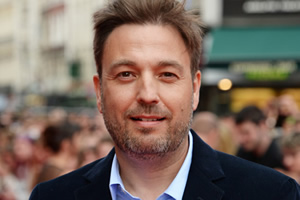 5:45pm - 6:45pm: 4th Panels
Panel 4(A): Sitcom And Beyond: Do you have a sitcom idea? Or is it a movie? Can it be both? How do you take the sitcom form and turn it into something more substantial? Damon Beesley, co-creator of The Inbetweeners (and producer of shows like Siblings), discussed the journey from nicely successful sitcom to massive movie hit. He was joined by Paul Bassett Davies (Magic Roundabout movie) and Bill Dare, who turned his radio show Brian Gulliver's Travels into a novel.
Panel 4(B): Jokes Jokes Jokes Jokes Jokes Jokes: Did we mention jokes? They are the one item you really have to have in any comedy show. Tony Cowards, Juliet Meyers and Ged Parsons have made a living writing thousands of them over the years. They talked about how to write them and who to sell them to.
---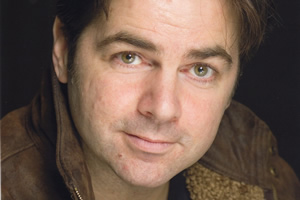 Free One-To-One Sessions
Script One-To-One: A team of expert comedy script readers was on hand all day to discuss sitcom scripts and treatments, and how to progress with them. Each session lasted 30 minutes. Euroscript was founded in 1995 by the Screenwriters' Workshop, with the aim of improving the quality of scripts going into production. Script Angel is one of the best script editing and development consultancies in the country.
Joke Repair Kit: Deligates could bring their jokes to life with the individual help of some of the country's top gag writers including Juliet Meyers (top stand-up, written for The Sarah Millican TV Show) and Tony Cowards ('the best joke writer around' GQ Magazine).
Stand-Up Session: Stand-up comedians attending the conference, as an alternative to a writing-based one-to-one session, had the chance to spend time with Logan Murray or Tiernan Douieb in a private tutor room to work through their set.
---
See also: 2013 conference
Share this page