Midnight Smoke

The Worst Writer in the World: Midnight Smoke
A one-off special. For a school assignment, teenage Howard had to write a story about SURVIVAL - but what type of survival would he choose?
Published: 12th March 2018. Length: 71 minutes. Size: 101mb
Next Worst Writer episodes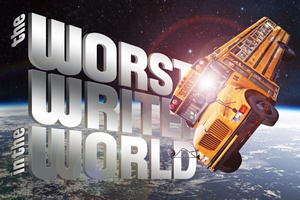 Date: 19th March 2018 Length: 29 mins Size: 41.4mb
Twelve-year-old Howard wrote a children's book (because who knows what kids want better than a kid?), in which eighteen gifted pupils go on a school bus holiday, and get up...