Episode 2: The Five

Strangeness In Space: Episode 2: The Five
Episode 2 sees Trev, Simon and Sophie still orbiting the Planet Mirth but an unforeseen emergency sends them in search of a cure! Meet the hairy scary Rhinocerbikers, led by Atrocious Knocious (Rufus Hound), and the sinister Dr Scarifium (Peter Guinness).
Published: 1st October 2015. Length: 25 minutes. Size: 11.7mb
Next Strangness In Space episodes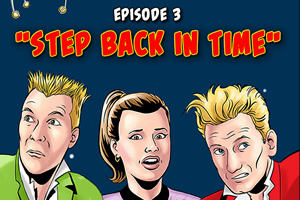 Date: 12th February 2016 Length: 26 mins Size: 12.4mb
Trev, Simon and Sophie have been stuck in space, orbiting Planet Mirth in their broken down spaceship, but how the heckers did they get up there in the first place?...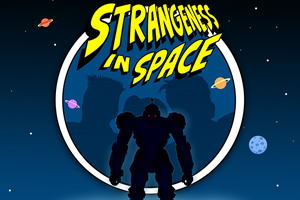 Date: 18th June 2016 Length: 30 mins Size: 13.9mb
Trev & Simon embark on another mad mission to Planet Mirth with Sophie, to find the rightful owner of her beloved day-glow alien space pet... but soon wish they hadn't!...