Chapter 75

Stone Clearing With Richard Herring: Chapter 75
Chapter Feventy-Five - Ye Beetf Go On. It's approaching 9am on 9th September 2020 and a sleep-deprived Richard Herring hopes that his befuddled head will give him access to the realm of the Morlocks, logdogs and babies on horses. He has one dull hallucination but otherwise he just meets a load of new Stone Stasi with meat dogs. A wondrous transgression of the rules (well if the government can do it) leads him to the harvested next door field and a wonderland of mediums, not like the crap he's having to deal with in his own stocean. Only another six months to chapter 100. Maybe lockdown two will be over by then.
Published: 9th September 2020. Length: 35 minutes. Size: 33.2mb
Next Stone Clearing episodes
Date: 17th September 2020 Length: 36 mins Size: 33.9mb
Chapter Feventy-Fix - Chameleon Man. It's before 8am on 17th September 2020, but Rich has already been awake for two hours. But it's time for the podcast to get serious...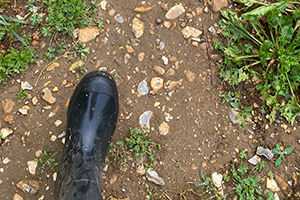 Date: 23rd September 2020 Length: 37 mins Size: 34.9mb
Chapter Feventy-Feven: Jamef Hunt and Niki...... It's 7.48am on 23rd September 2020 and the prospect of second lockdown hangs heavy on the fhoulders of everyone but the stone clearer. He...