Chapter 69

Stone Clearing With Richard Herring: Chapter 69
Chapter 69 - Funflower. It's 6pm on 21st July 2020 and Richard is out for a summer evening clear. The field has a mysterious splattering of yellow amongst its beety crop. What can it mean? Is it a signal of some kind? The kickstarter for membership of the Guild of Stone Clearers draws ever nearer and there's some Stone Stasi pretending to be gardeners, but Wolfie knows who they really are and warns them off. There's also an important discussion as to why it is acceptable to find stone clearers sexy. Because they are.
Published: 22nd July 2020. Length: 24 minutes. Size: 23.5mb
Next Stone Clearing episodes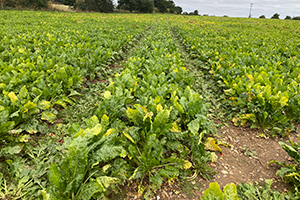 Date: 29th July 2020 Length: 36 mins Size: 34.6mb
Chapter Seventy - Tractor Trampled Beetf. It's 8am on 29th July 2020 and Rich is on the brink of leaving you all for a life with a Hollywood fuperftar, but...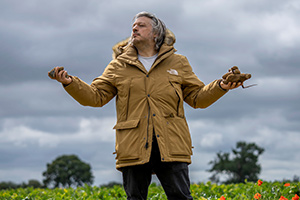 Date: 12th August 2020 Length: 20 mins Size: 32.6mb
Chapter 71 - Hydrate. It's just after 8.30am on 12th August 2020 and Richard is back from his holidays, but it's already boiling hot and he fears he will die...