Chapter 65

Stone Clearing With Richard Herring: Chapter 65
Chapter Sixty-Five - Geometry Leffon. It's about half past four in the afternoon on 10th June 2020 and Rich has recently been bitten by a stone, but he's still not shy. It's the podcast with everything, a squirrel dicing with death, an encounter with some ramblers, witches' fingers, dicks and balls, a tribute to a fallen stone-clearing hero and a selection of stones that have been precision engineered by nature. That's everything right? There's no other podcast like it. If you want to be one of the lamestream fooles then you can join me most mornings at around 8am for live stone clearing at http://twitch.tv/rkherring. And if you're with Amazon Prime you can give me free money. Here's how: https://www.youtube.com/watch?v=YVji_FONrxo
Published: 10th June 2020. Length: 27 minutes. Size: 16.9mb
Next Stone Clearing episodes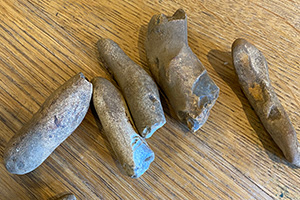 Date: 25th June 2020 Length: 23 mins Size: 22mb
Stone Clearing Chapter Fixty Fix - Witch'f Finger or Witch'f Dick? It's 8am on 25th June 2020 and a contrite Richard Herring is back on the fun-baked Ftocean, in audio...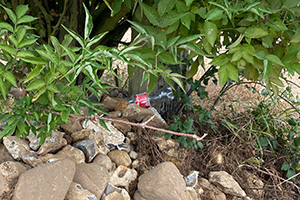 Date: 30th June 2020 Length: 37 mins Size: 35mb
Chapter Fixty-Feven - Coca Cola Fponforfhip. It's about 8.20am on 30th June and the weather was almost cold enough for Richard to wear his North Face jacket (Whichever direction your...