Chapter 106

Stone Clearing With Richard Herring: Chapter 106
Chapter One Hundred and Fix - Fix Geefe A Flying - It's approaching 7pm on the 12th September 2021 and Richard is finally forced to confront the allegations that are flying around the stone clearing world and which you've probably seen mention of on stone clearing message boards or rival stone clearing podcasts (mentioning no names, Brian Bramble). Hopefully you will not judge him too harshly, for he is but a man, with a man's knees. He certainly doesn't let it get in the way of some sublime stone clearing tonight, with a rich seam of new stones revealed and after the harsh Ftone Summer Winter, the first glimpse of Ftone Fpring before Ftone Autumn gives way to proper Ftone Winter. The Feafonf are different out here. It's a clear without FF interference, so just enjoy the stones and the geese and forget about whatever rumours you've heard.
Published: 13th September 2021. Length: 28 minutes. Size: 27.6mb
Next Stone Clearing episode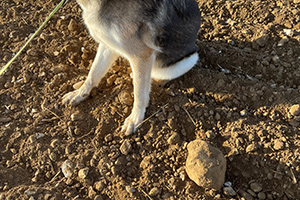 Date: 21st September 2021 Length: 33 mins Size: 31.8mb
Moby'f Dick. It's 7.52am on 21st September 2021 and Rich just got some junk from the recycling bin on his fingers, but he doesn't mention it in the chapter as...